Turkish Riot Police Clash With Demonstrators
A pedestrian project in a popular Istanbul park spurred demonstrators to stay the night in hopes of convincing construction workers to stop cutting down trees.
Demonstrators in Istanbul protested against the cutting down of trees in Taksim Square on Tuesday.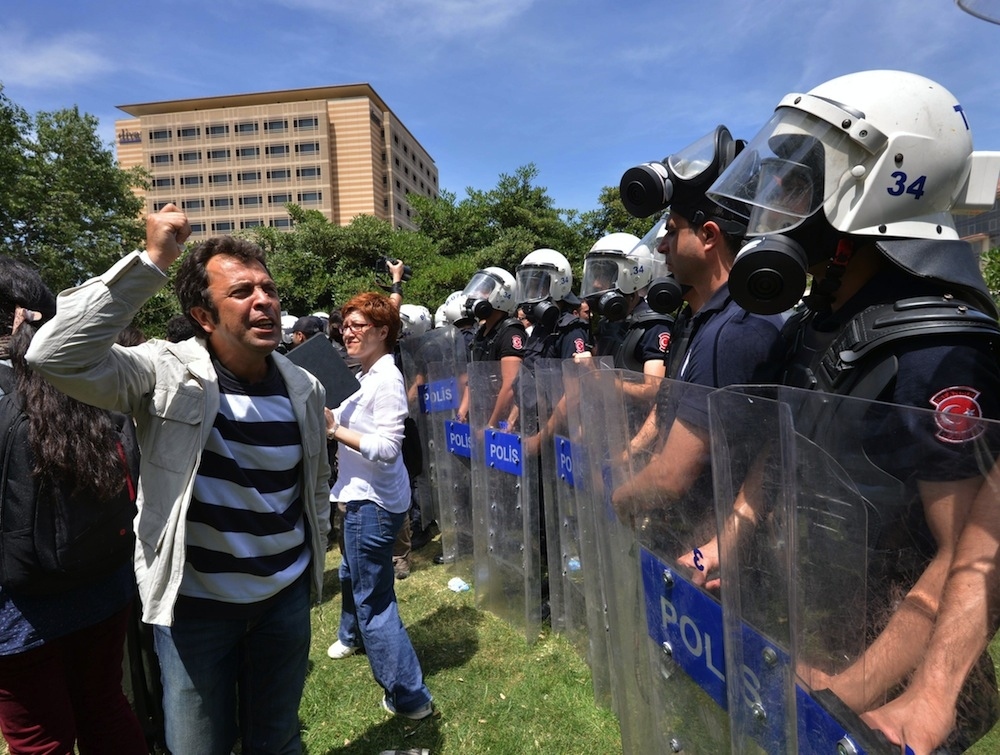 Things eventually escalated.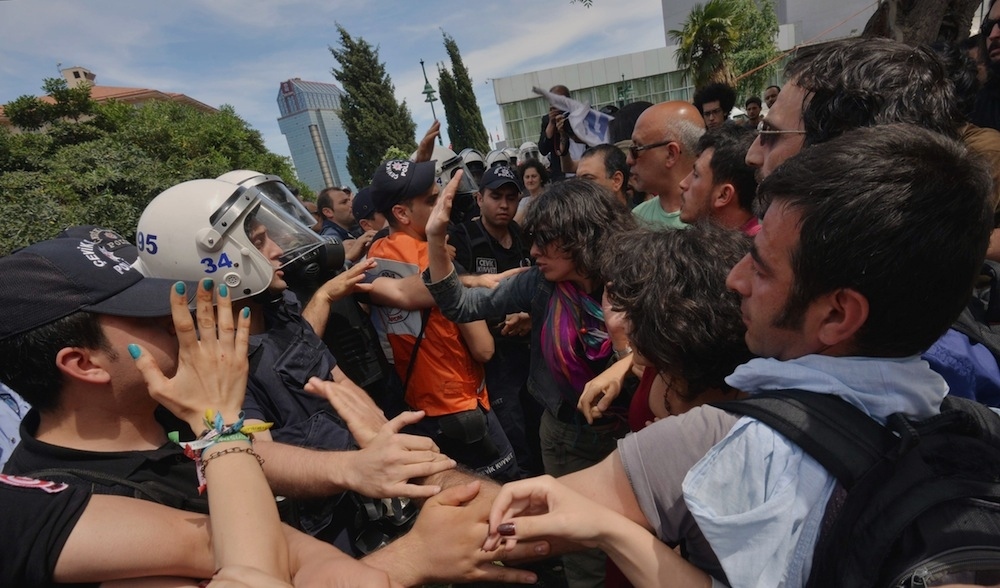 And riot police used pepper spray to disperse the crowd.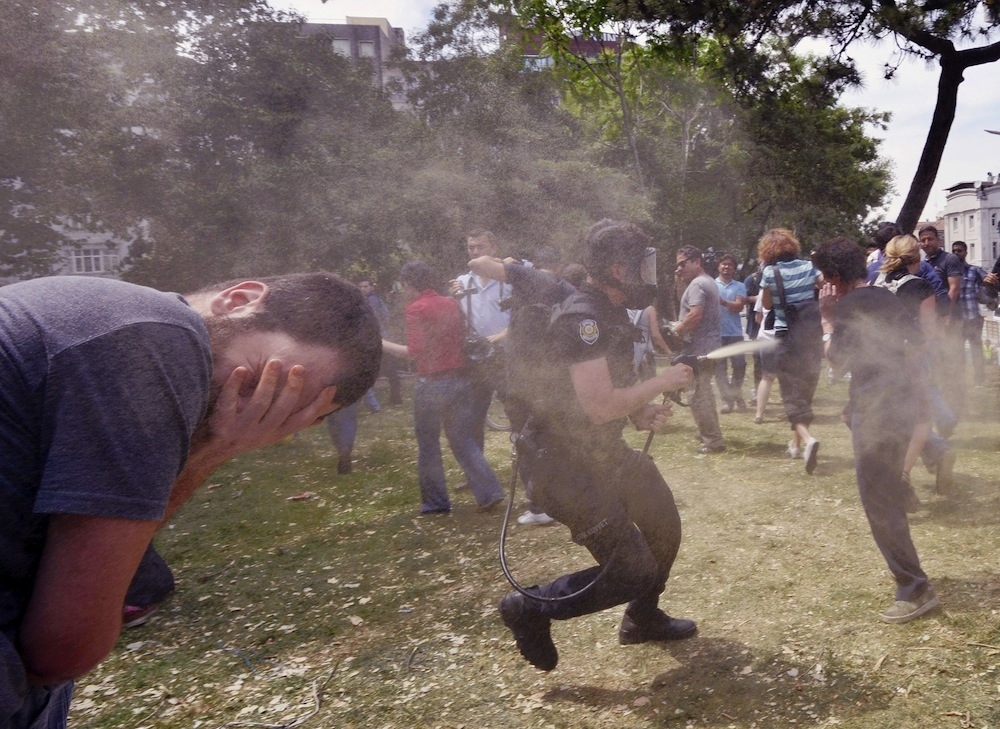 The crowd has stayed the night in the park hoping to protect trees that were to be torn down to make way for a pedestrian project, according to Today's Zaman.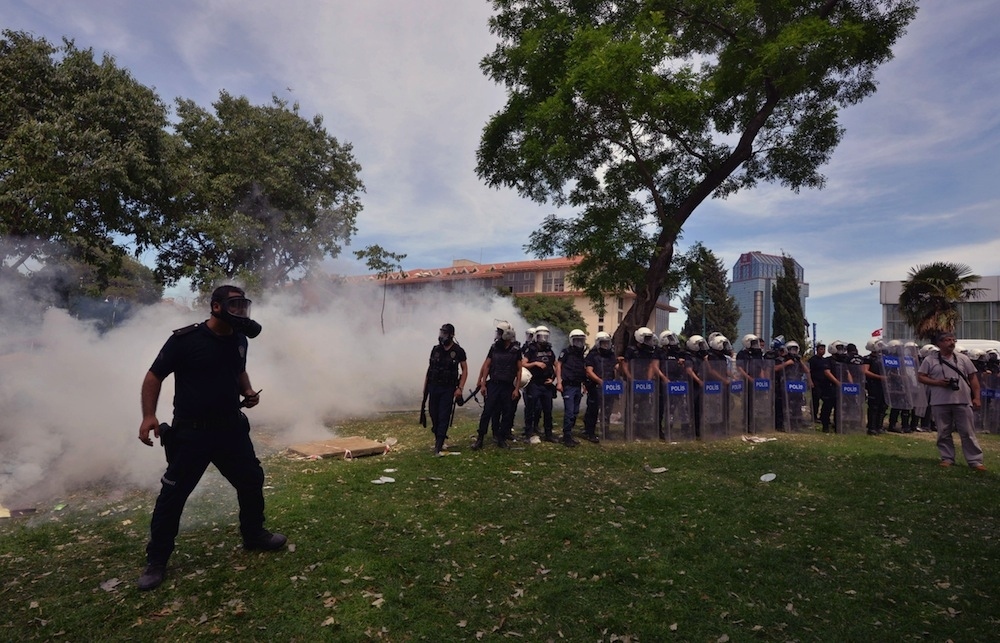 Riot police were able to clear the area and construction workers resumed work later in the afternoon.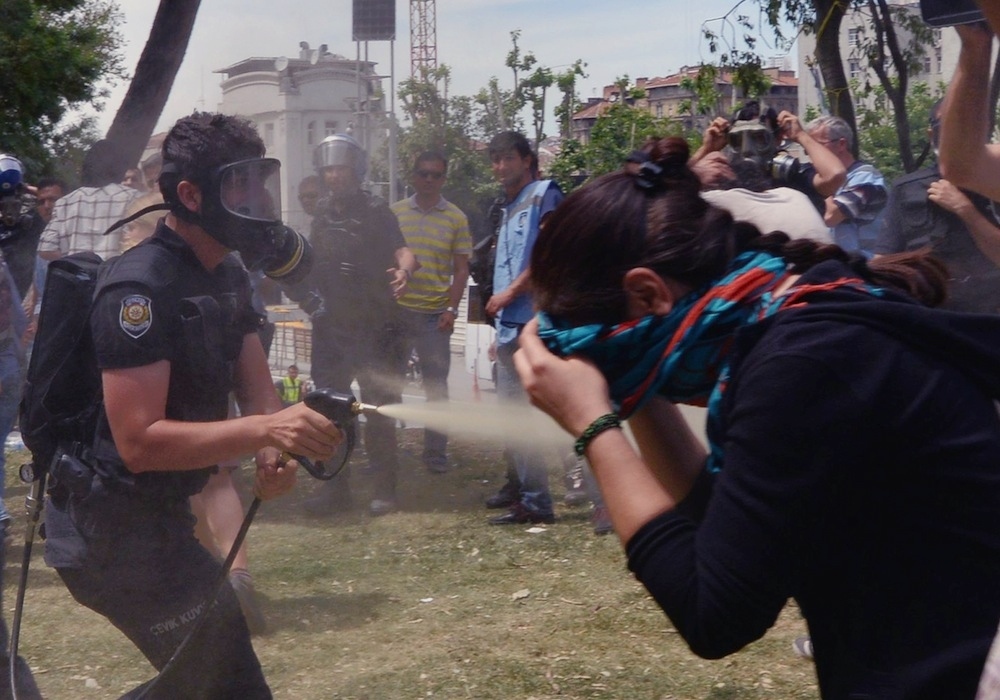 Until masked protestors returned and began throwing stones at construction equipment.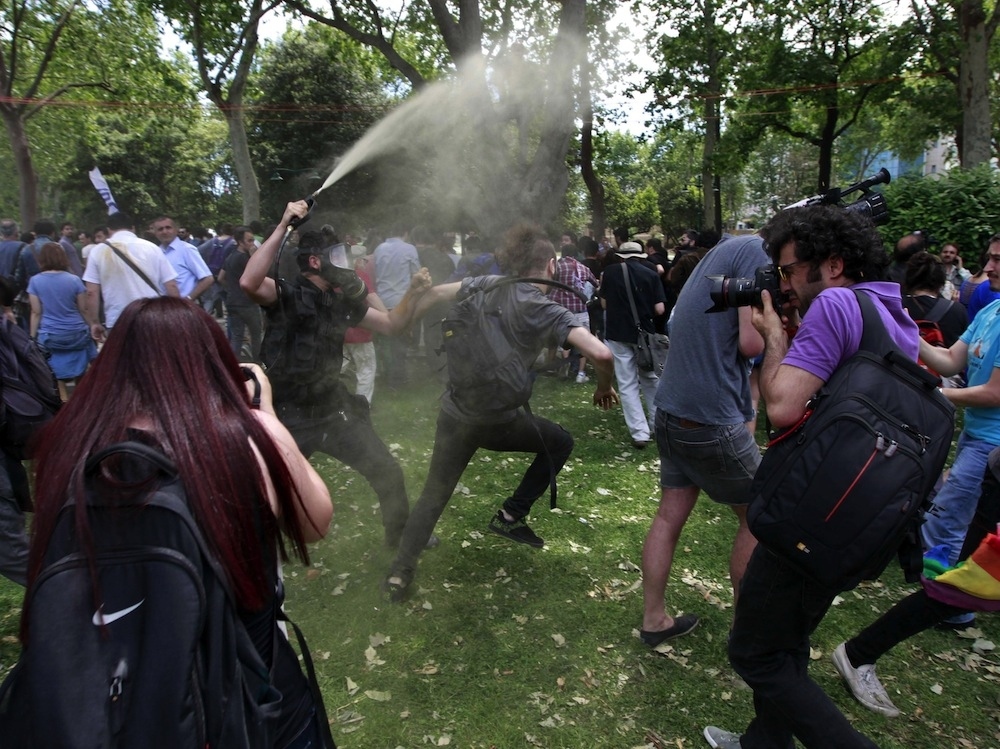 An Environmental and Urban Beautification Association board member said he believed the construction was illegal.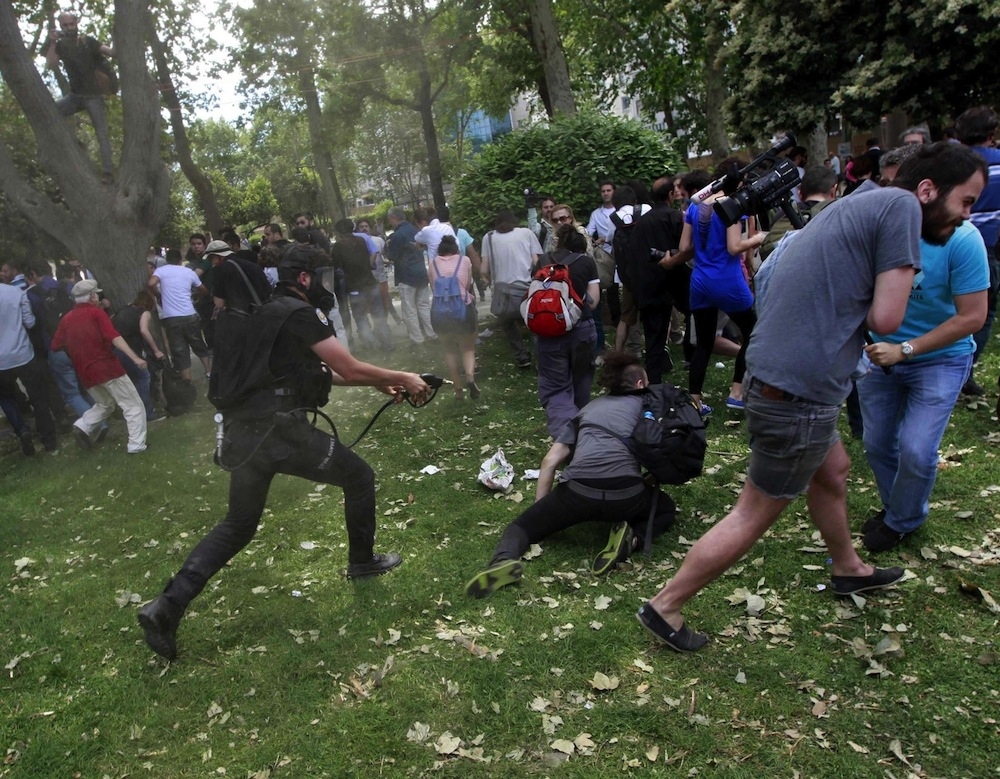 The board member also said he hopes construction ends immediately and trees would be replanted in place of the trees that have already been removed.