Turkish Prime Minister Recep Tayyip Erdogan warned protesters they would "pay a price" for their demonstrations, which have been going on for two weeks now.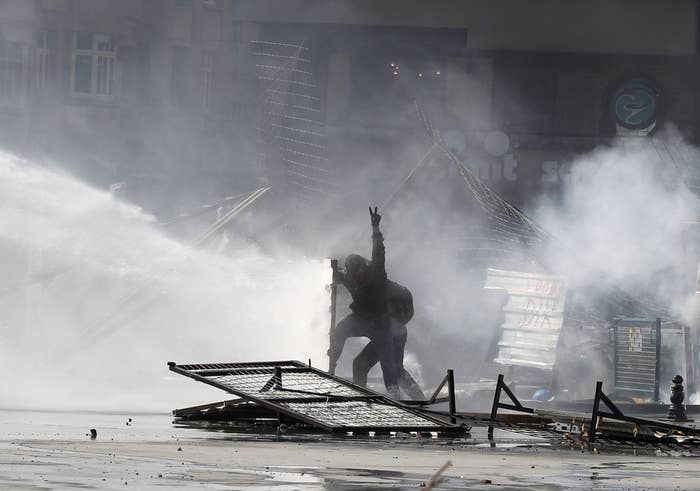 Erdogan said he will meet with protest leaders Wednesday.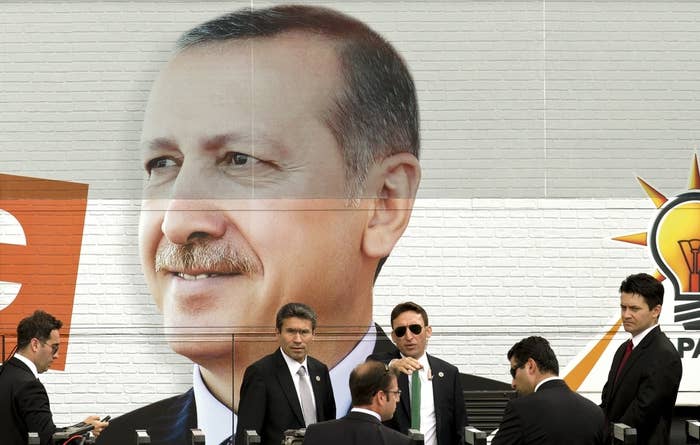 Over the weekend, tens of thousands of demonstrators escalated their protests in cities across Turkey like Istanbul, Ankara, and Izmir.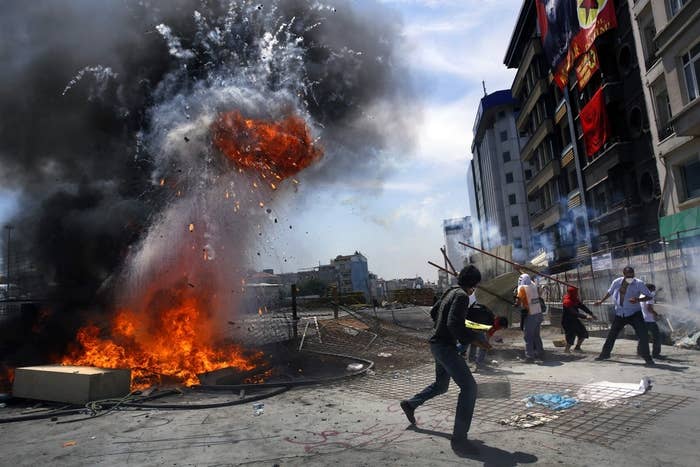 Early Tuesday, riot police moved in on protesters in Istanbul's Taksim Square, pushing some into nearby Gezi Park, where many had been camping.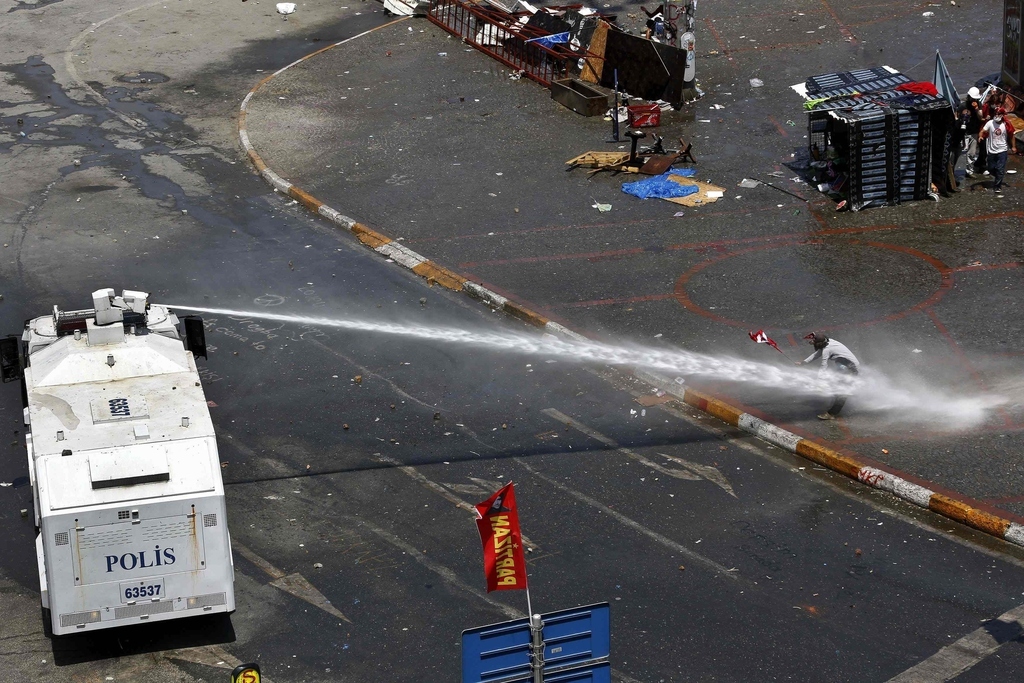 Two protesters and one police officer have been killed in the protests.
A woman wearing a gas mask during demonstrations Tuesday.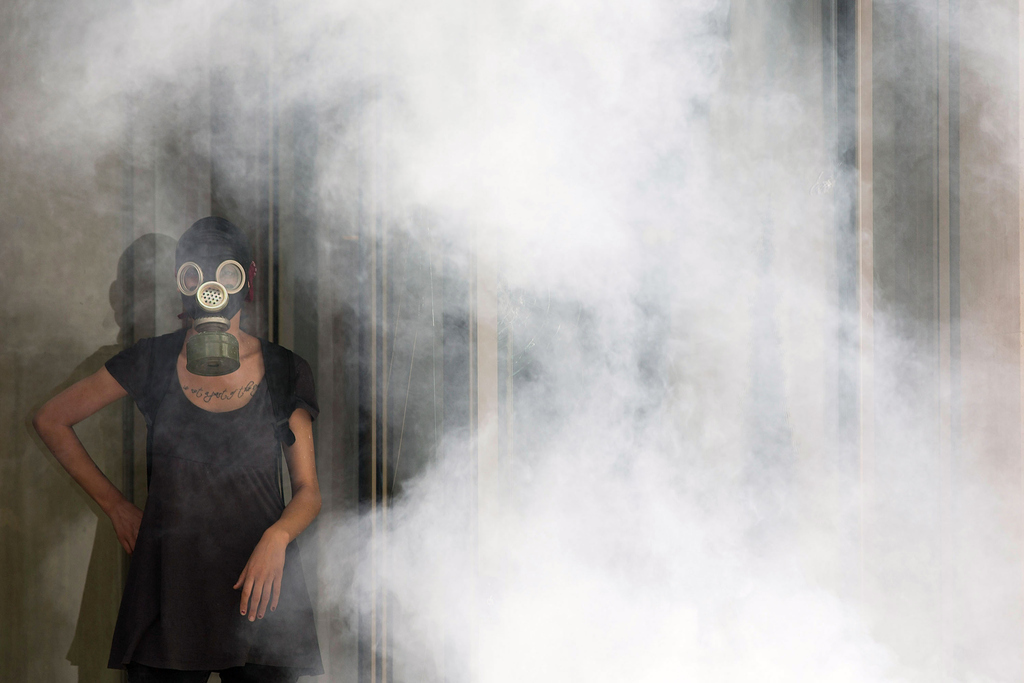 A woman appears to choke on tear gas after it's sprayed in Taksim Square.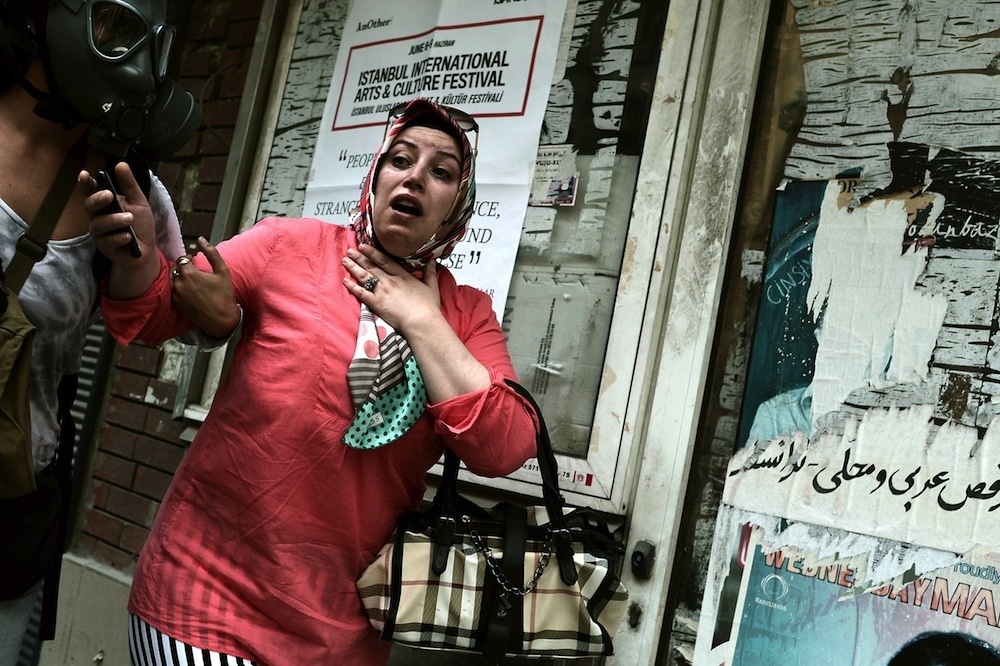 A protester throws a rock during a demonstration Tuesday.
A protester is detained by police.
A demonstrator winds up to throw a Molotov cocktail.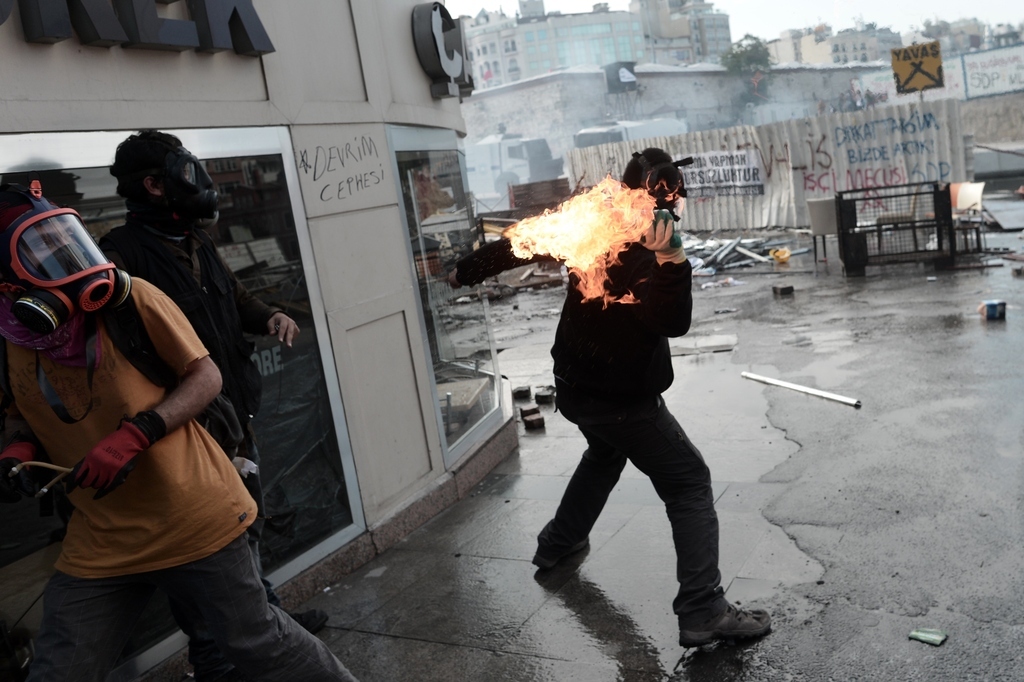 A protester holds a petrol bomb behind his back during clashes in Taksim Square.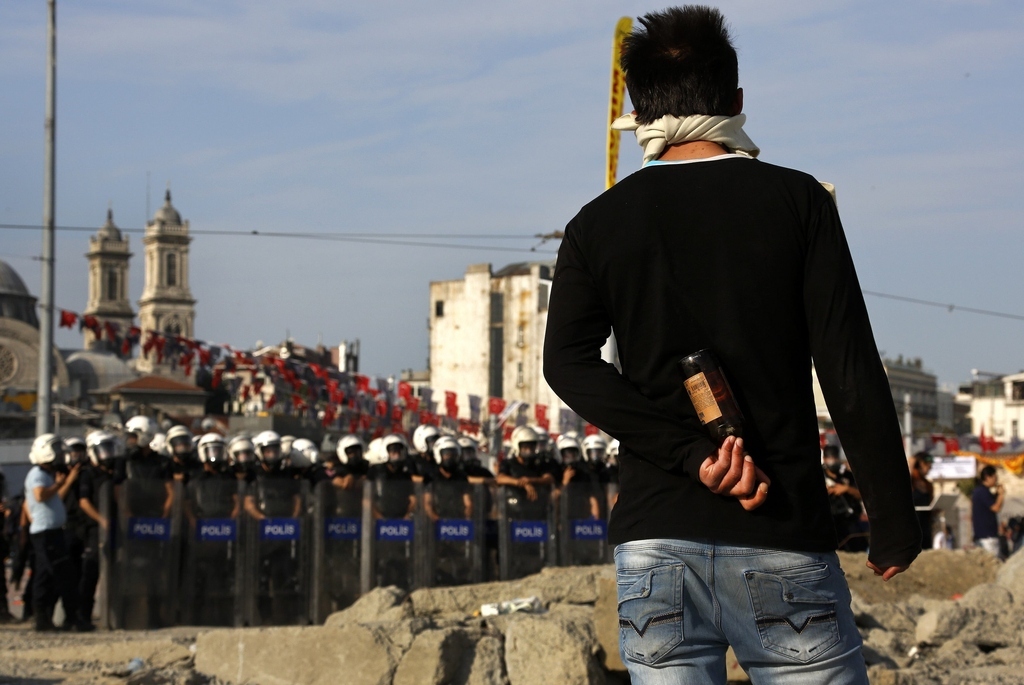 A demonstrator's clothes are set on fire during clashes with riot police.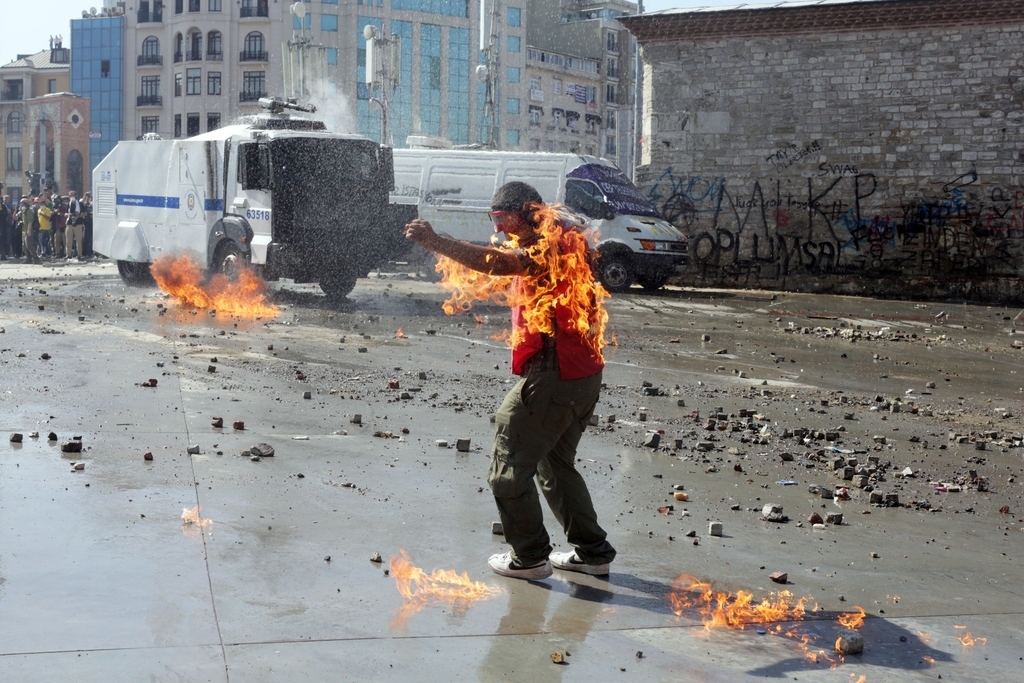 A protester reads leaflets posted on a wall in Istanbul Monday.
A couple leaves a Garanti bank branch at Taksim Square Tuesday.
A boy sells snacks and water to anti-government protesters during a mass rally Monday night.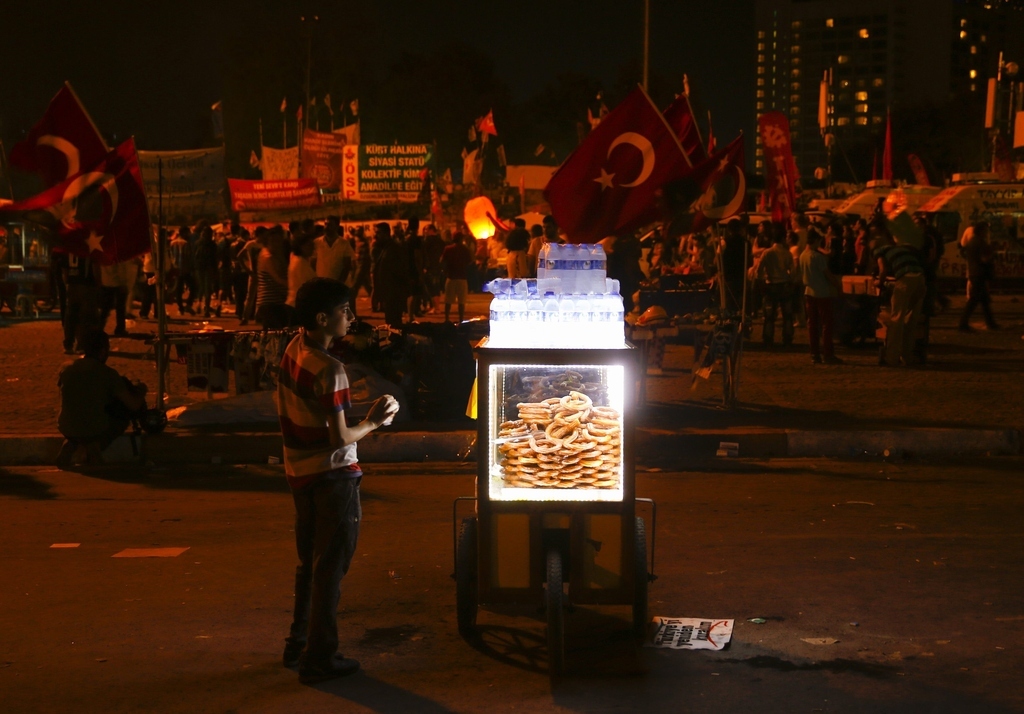 A woman flashes a deuce at Taksim Square Monday.