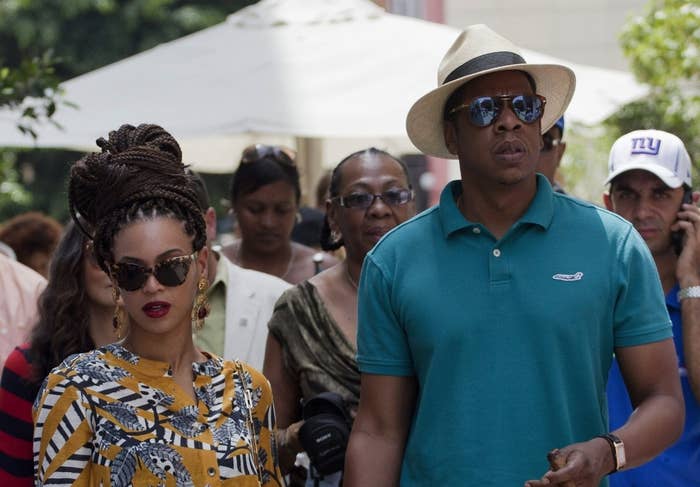 Beyoncé and Jay-Z's trip to Cuba for their fifth wedding anniversary prompted Rep. Ileana Ros-Lehtinen and Rep. Mario Diaz-Balart, Republicans from Florida, to write to the Office of Foreign Assets Control for information about who approved their travel.
The letter requested information about the trip because U.S. law prohibits "the licensing of financial transactions for tourist activities in Cuba," according to the letter.
At the White House Monday, Press Secretary Jay Carney told reporters that the details of the Cuba trip were "not a White House matter."
"Decisions made about cultural travel and academic travel are made by the Treasury Dept. And I would defer your specific cases to the Treasury Dept," he said. "It is certainly the case that under this administration we have eased the ability to travel to Cuba for those purposes. But the decisions at the individual level are made at the Treasury Dept. not here."
The Treasury Department said it's looking into the matter.
"We have received it, it is under review and OFAC will respond accordingly," said John Sullivan, a Treasury Department spokesman.
When asked if the couple was granted a license to travel for cultural purposes, Sullivan said, "I cannot comment on specific licenses."
Meanwhile, Sen. Jeff Flake (R-AZ), said Beyoncé and Jay-Z's trip didn't bother him.