This Is What The Decrease In Food Stamp Benefits Means For Your State
Food stamp benefits will be cut for more than 47 million Americans beginning Friday.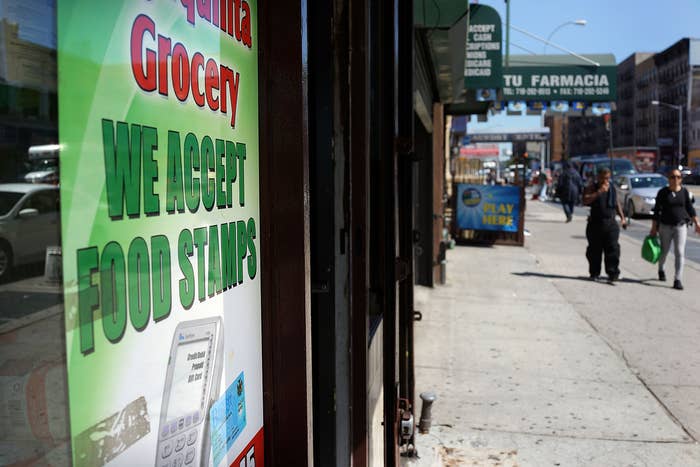 A 5% cut in food stamp benefits that began Friday means the average family enrolled in the Supplemental Nutrition Assistance Program program will lose more than $200 in benefits annually.
The cut is due to an expired increase Congress approved as part of the American Reinvestment and Recovery Act stimulus bill in 2009, according to Pew. Although the economy has improved since then, the number of Americans receiving assistance remains high.
Nearly 47.7 million are currently enrolled in the program, which is three times what it was in 2000. In the last fiscal year, the United States spent a record $78.4 billion on the program.
An individual will see an average $11 decrease in his or her monthly benefits, according to data from the U.S. Department of Agriculture, with about $8 in additional cuts for every additional member of a household.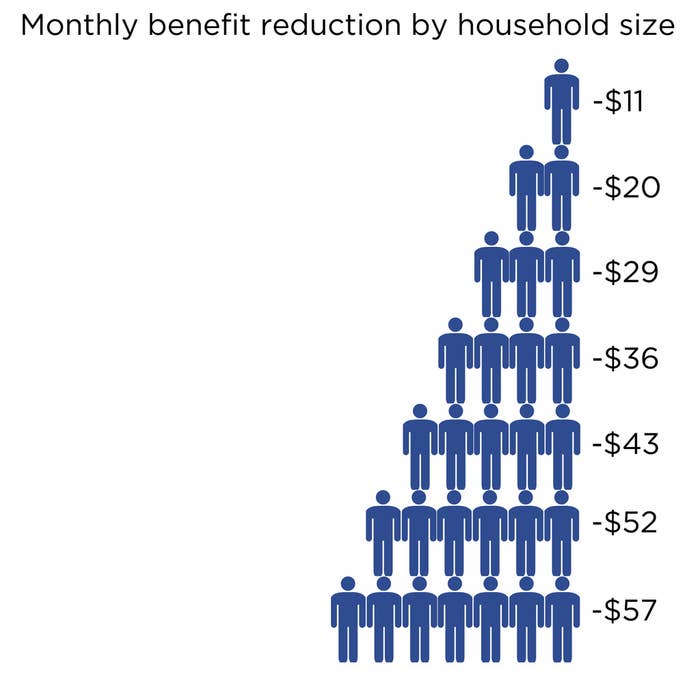 Page Crosland of the Capital Area Food Bank in Washington, D.C., where nearly a quarter of residents are on food stamps, told Pew she expects a spike in people who need services from her organization.
"We know that it's going to increase the people that come to us," she said. "We're working around the clock to meet this anticipated increased demand."
The states that will be hit the hardest are Mississippi, New Mexico, Oregon, Kentucky, Louisiana, and Tennessee, where at least two out of every 10 residents is on food stamps.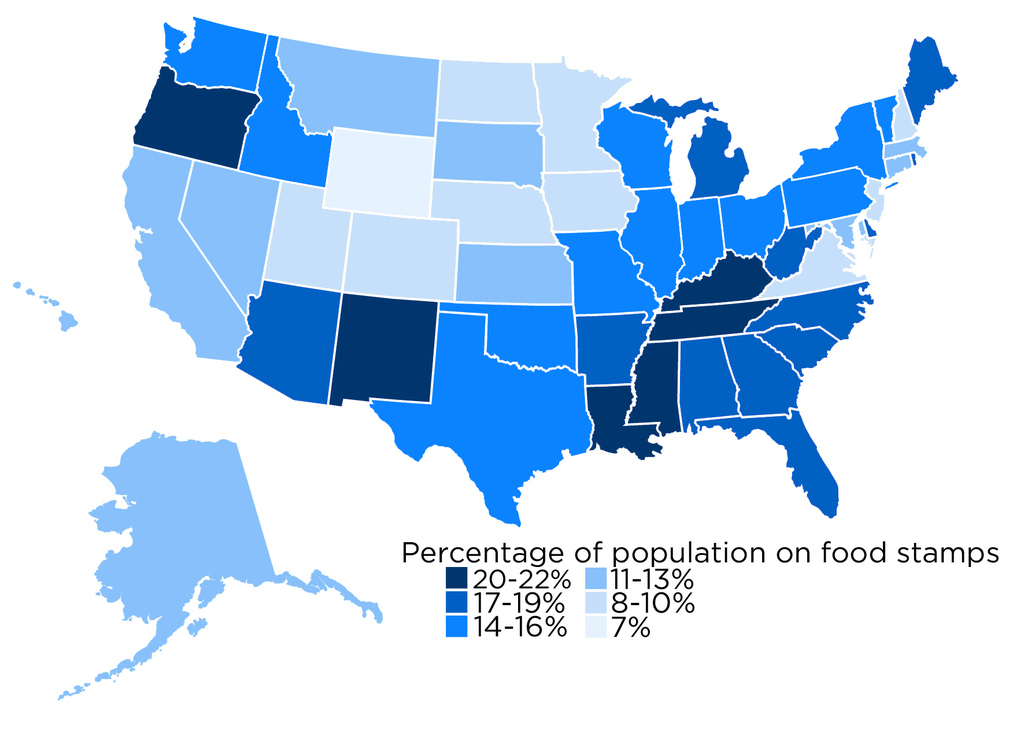 Children, the elderly and those with disabilities are among those receiving food stamps who will be especially impacted by the cuts. In both California and Texas, more than 2 million children will be affected, according to data compiled by Pew.