This Is What Las Vegas Looks Like When It Floods
A wild storm with winds reaching 71 MPH hit Las Vegas on Friday, flooding parts of the Strip. As many as 33,000 people were affected by power outages.
Severe thunderstorms hit Las Vegas Friday and Saturday.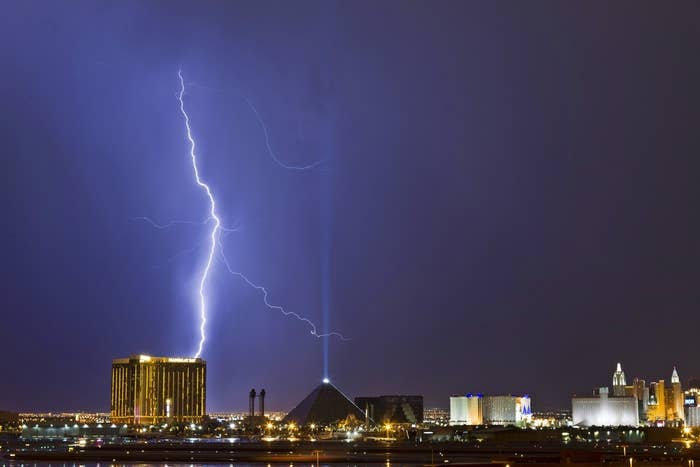 Winds reached 71 MPH at Nellis Air Force Base around 7 p.m. Friday, according to the National Weather Service.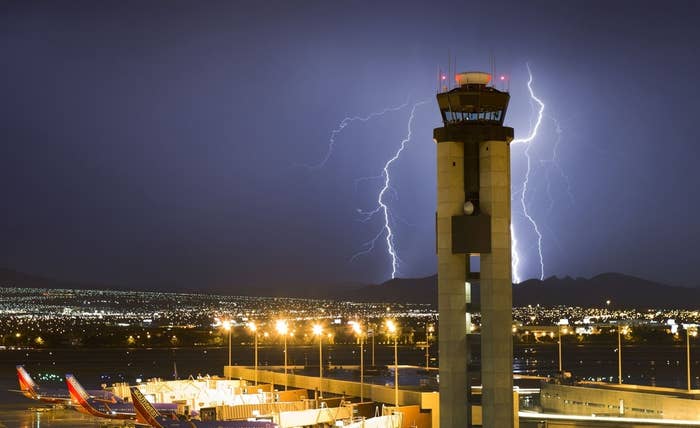 And areas on the Strip as well as the Freemont Street Experience were without power following the storm.
More rain is expected through Tuesday.