This Is The Smallest Street-Legal Car In The World
Austin Coulson of Phoenix broke the world record for smallest car. Well done, Austin. Very good job.
The world record for world's smallest street-legal car was broken by Austin Coulson, 29, of Phoenix.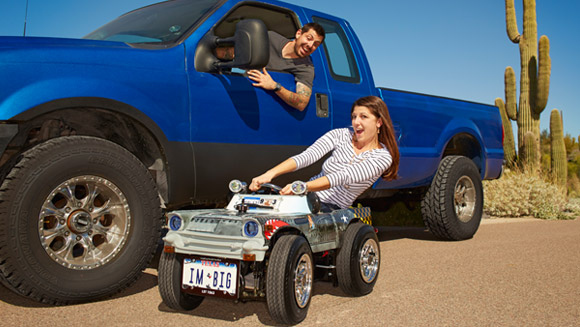 It broke the record Perry Watkins of Wingrave, United Kingdom, set in 2009.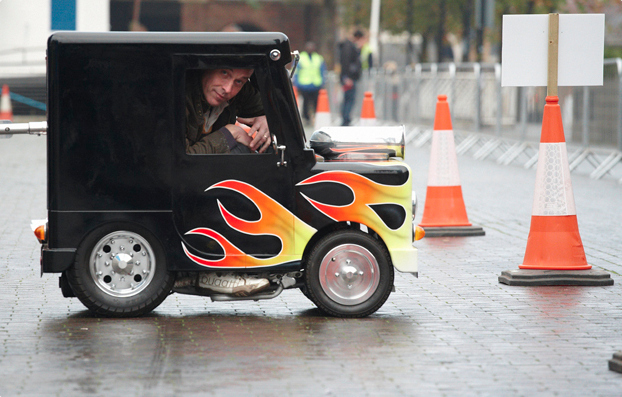 To get the car street legal, Coulson had to get it registered and ensure it met certain safety requirements.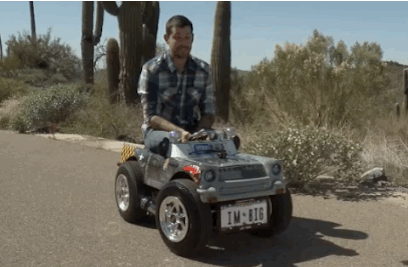 It has working windshield wipers, seat belt, horn, and turn signals.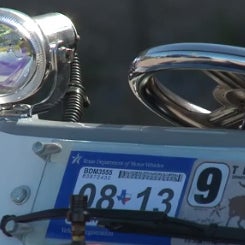 The vehicle can travel up to 33 miles per hour, but, "it feels like you're going 100," Coulson told The Arizona Republic.