This Anti-Gay Tweet That Went Viral Is Actually Fake
If a congressman's official website is hosted on blogspot, he may not be a real congressman.
At 8:13 a.m. — hours before the oral arguments in the Supreme Court's Proposition 8 case began — this tweet attributed to a Rep. Jack Kimble, a Republican from California's 54th district, was sent.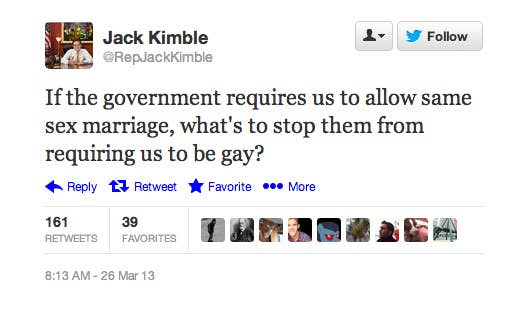 A lot of people retweeted it, including former Obama press secretary Ben LaBolt.
And HuffPost Media before they corrected it.
Same with the creator of "Parks And Rec." Glad you didn't die.
The only problem is Jack Kimble isn't really a Congressman. And there aren't even 54 districts in California. There are only 53.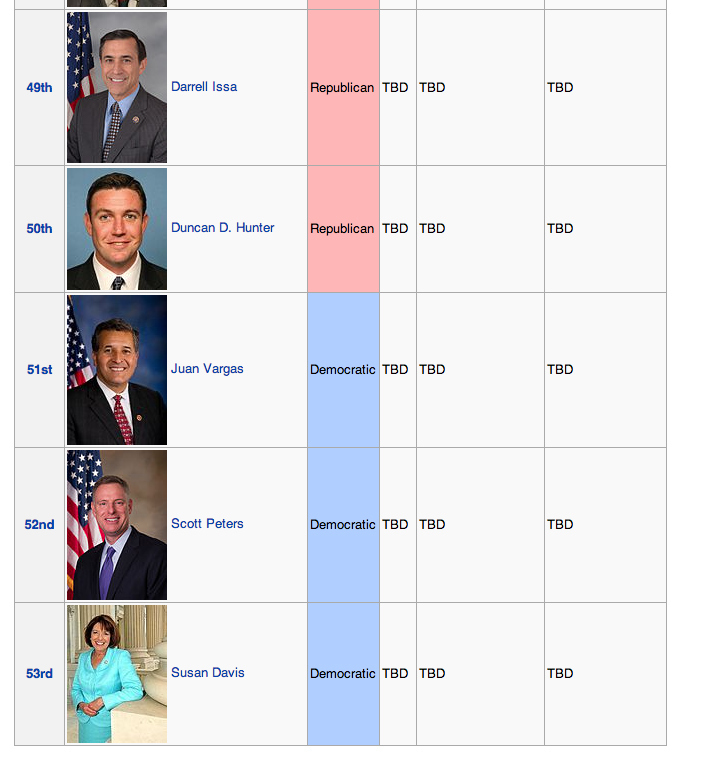 And it's fooled people before, like this Washington Post reporter in 2010.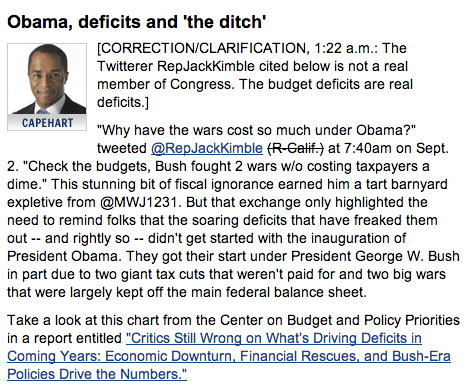 Jack Kimble is actually a parody account with a website hosted on blogspot.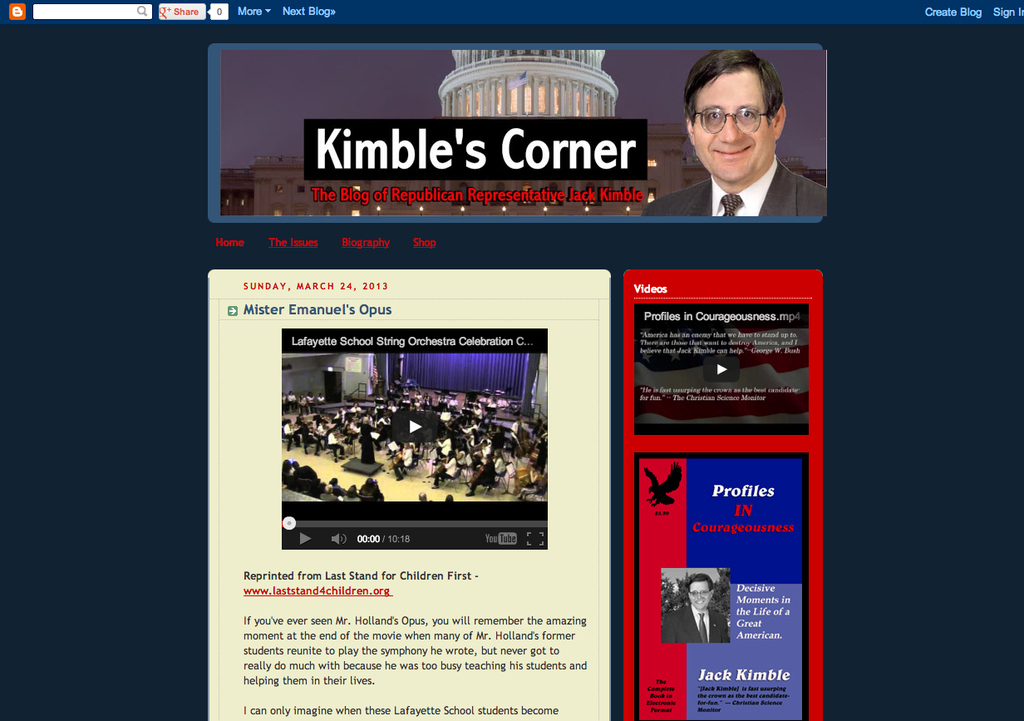 And it also tweets things like this.
And this.
Now you know!