There Was A Man In A Tutu At The Supreme Court And He Stole The Show
There were a lot of demonstrators outside the Supreme Court Building Tuesday when the court heard arguments for Hollingsworth v. Perry, the Prop 8 case. Including this guy.
Of all the demonstrators outside the Supreme Court Tuesday, this guy stood out the most.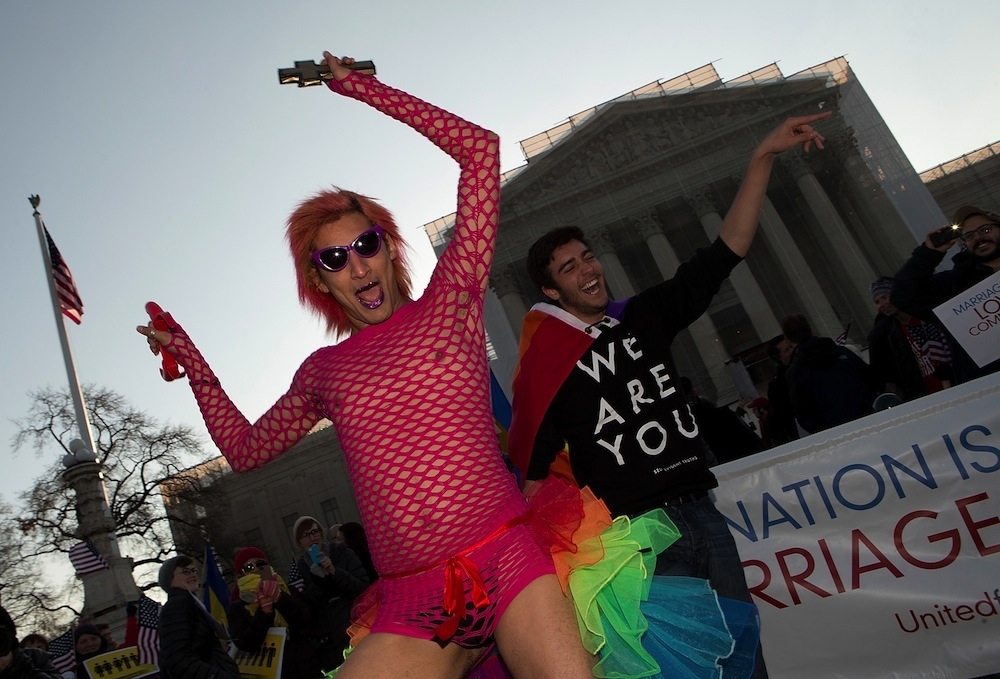 He wore a rainbow tutu, pink mesh shirt and devil horns.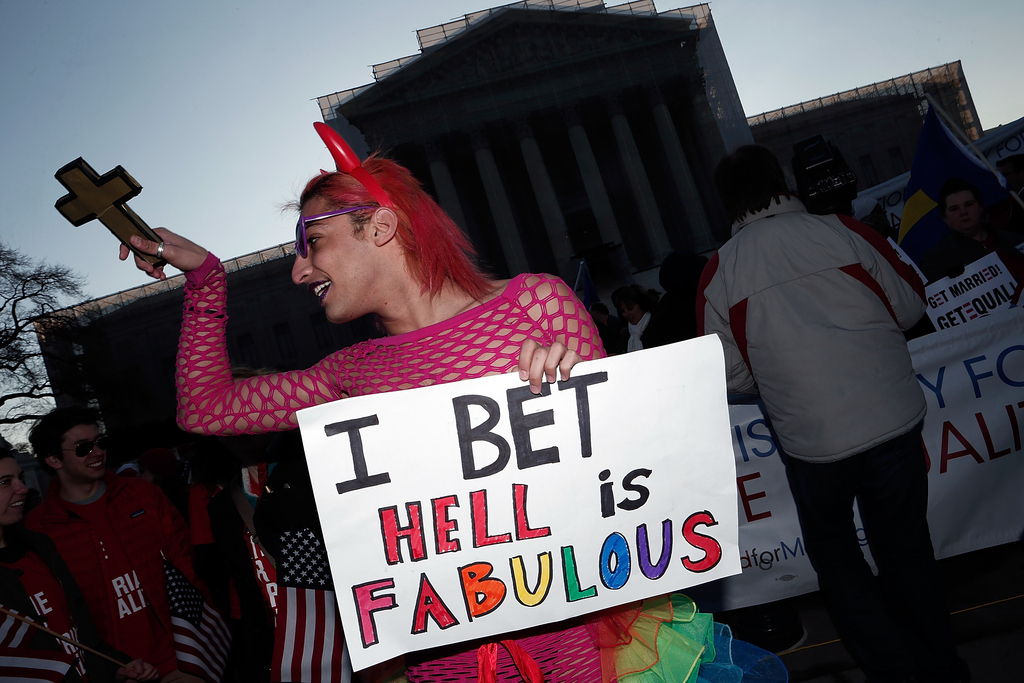 And he goes by the name Qween.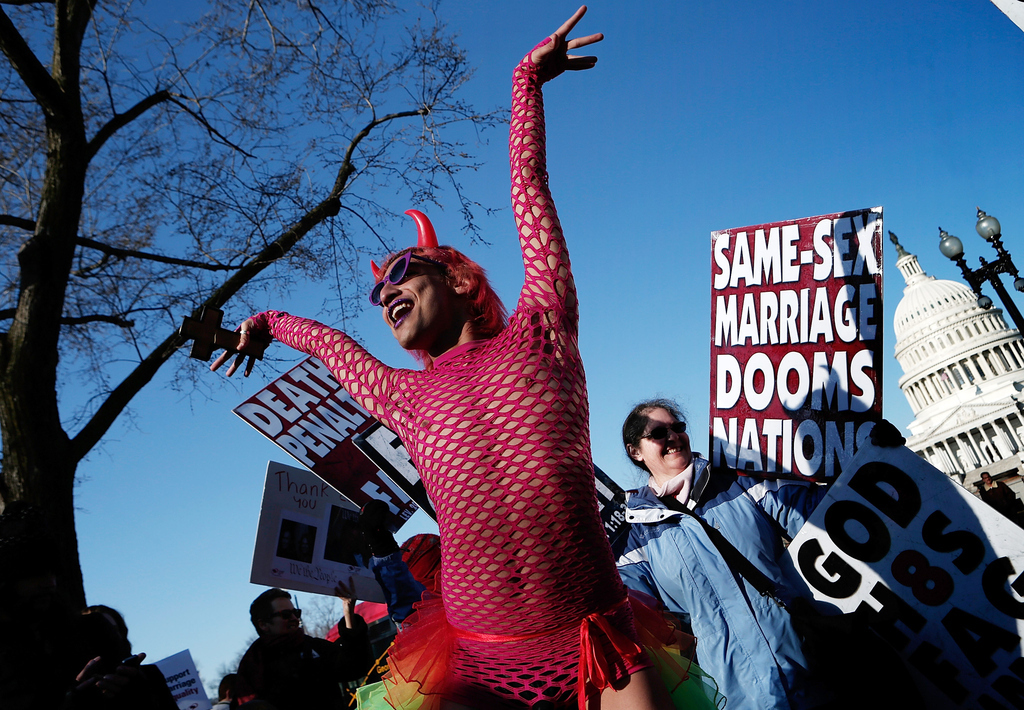 He hung out around protestors from the Westboro Baptist Church, which probably made them upset.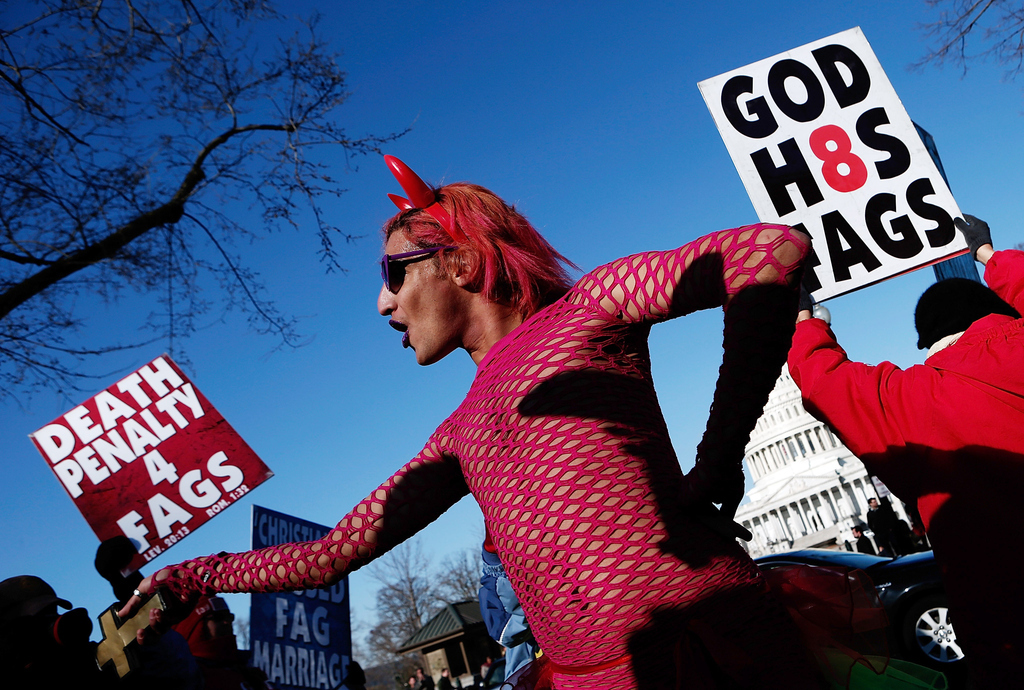 But everyone else seemed to at least be a little amused.
So thanks, Qween, for making things a little more interesting.