Mitt and Ann Romney appeared on the Rachael Ray Show Friday.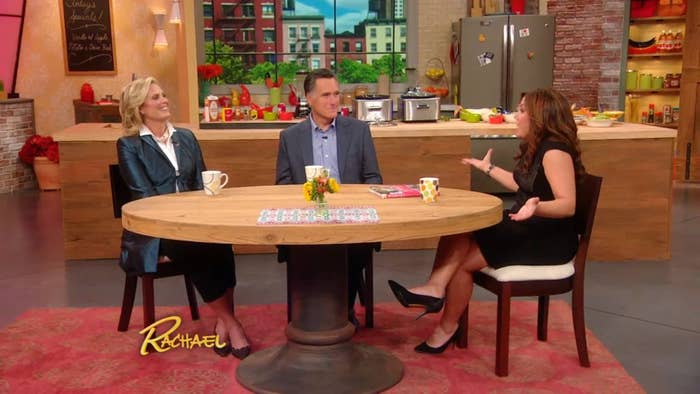 Ann is promoting her cookbook The Romney Family Table.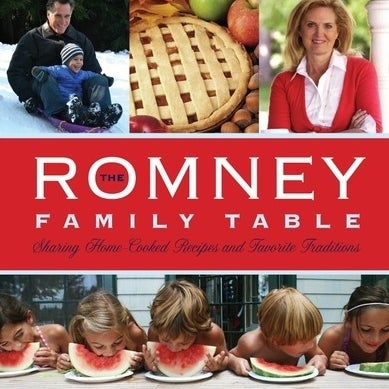 They cooked Ann's sweet pork burritos.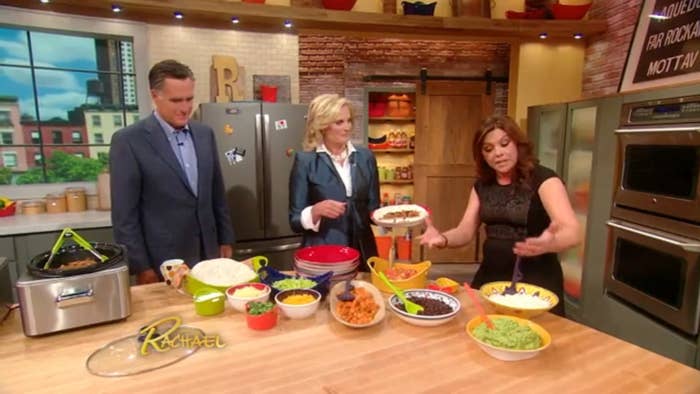 Which includes Dr. Pepper. Dr. Pepper, people!
They talked about what shows they watch.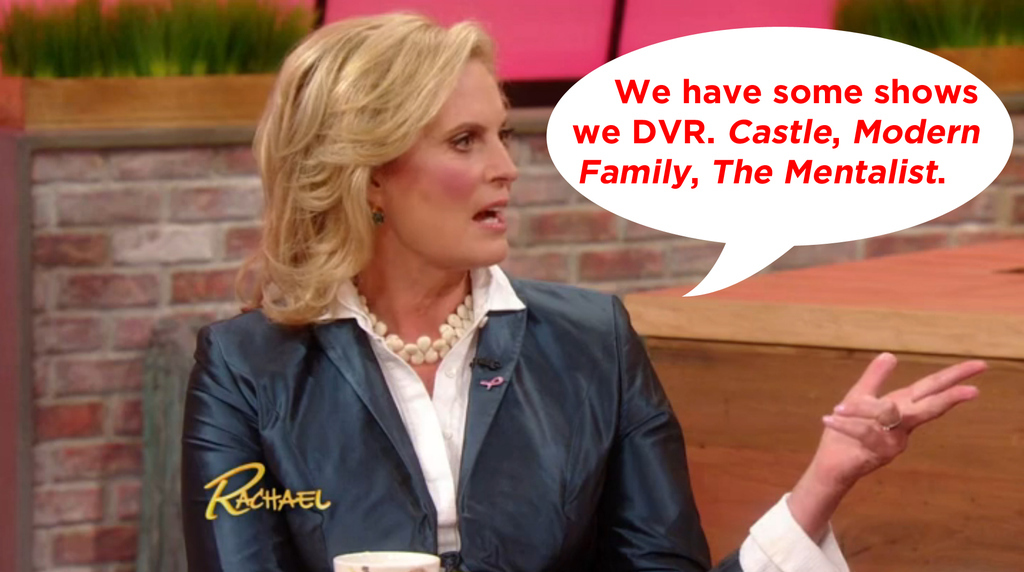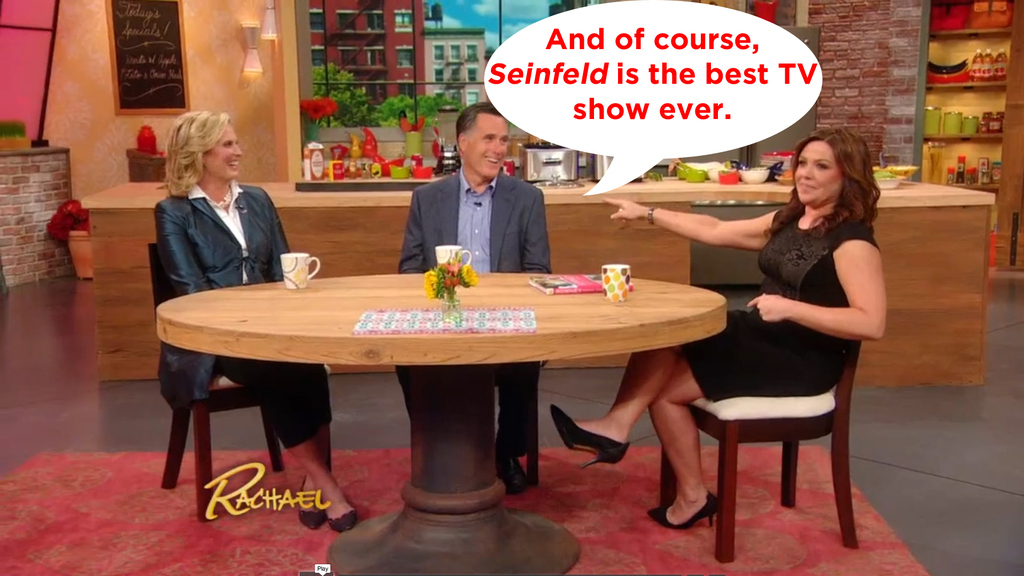 Then the Romneys played the Newleywed Game and scored three out of five. They both knew what annoyed Ann the most about Mitt.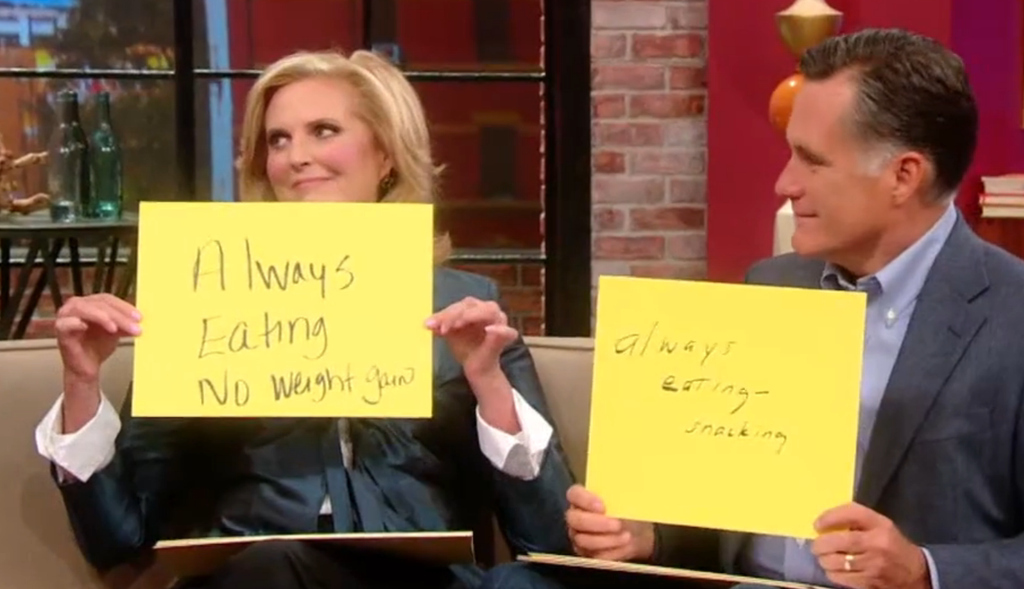 And where their first kiss was.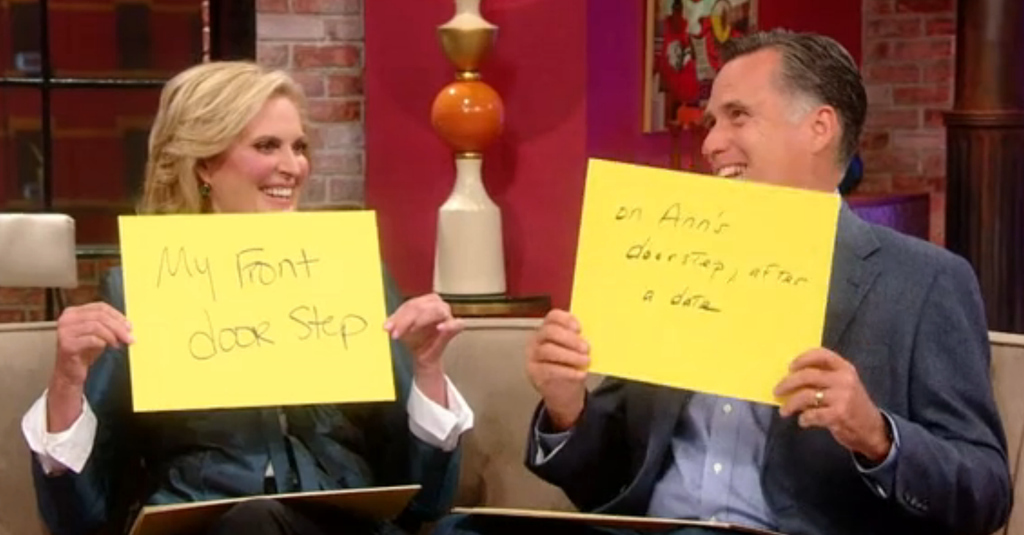 And Ann's guilty pleasure.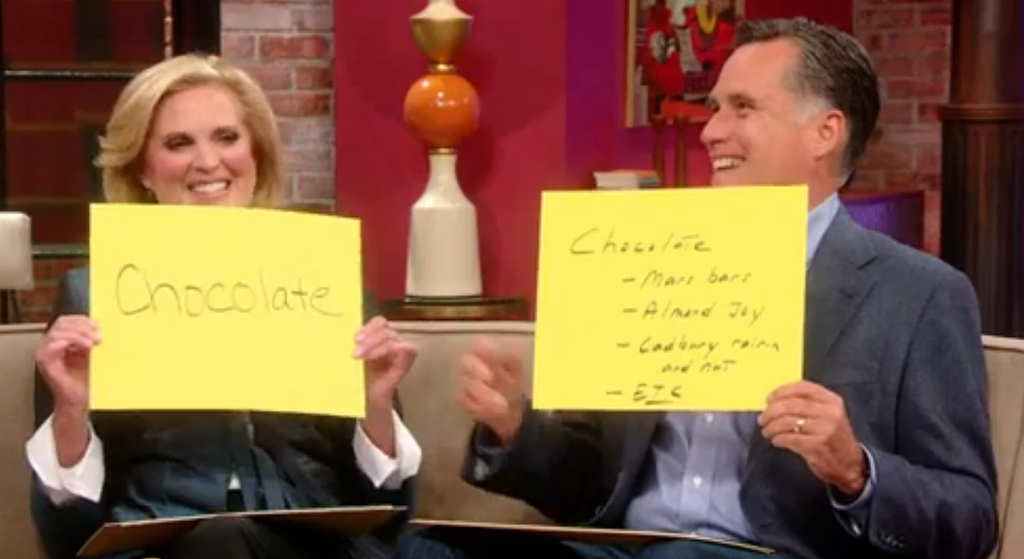 But Mitt didn't answer correctly about Ann's celebrity crush.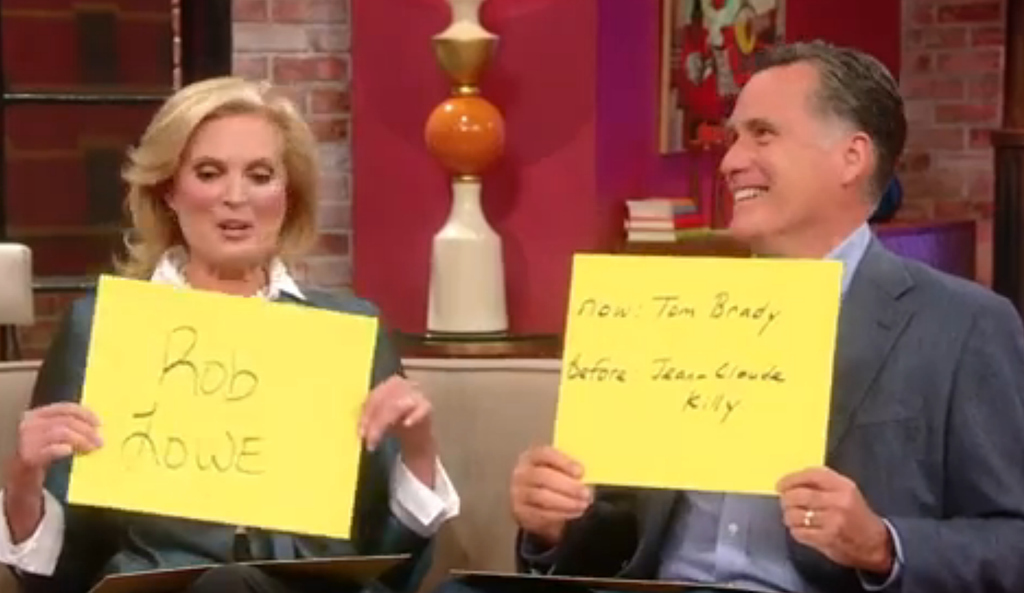 And Ann didn't answer correctly about who Mitt would be if he could be a cartoon character.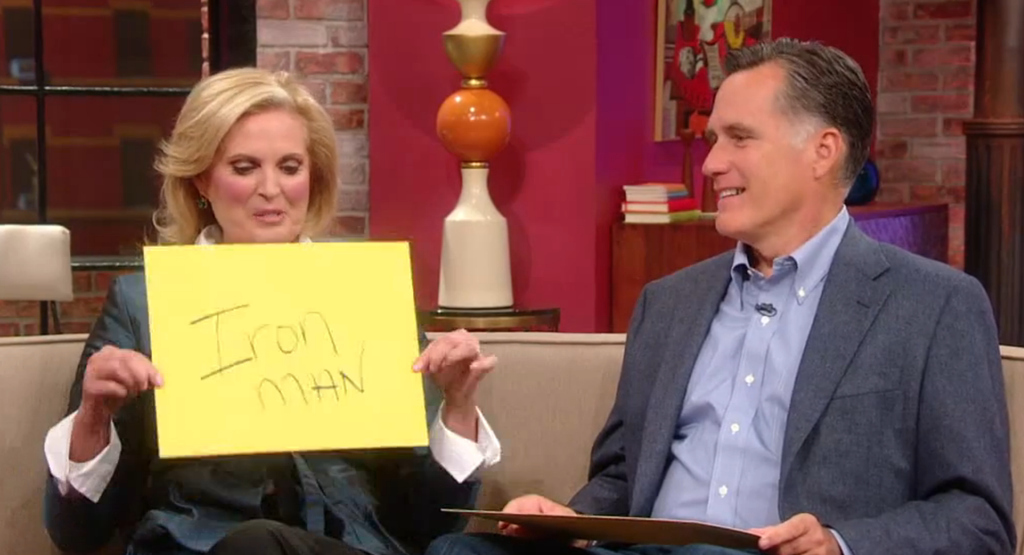 Because Mitt said Spiderman.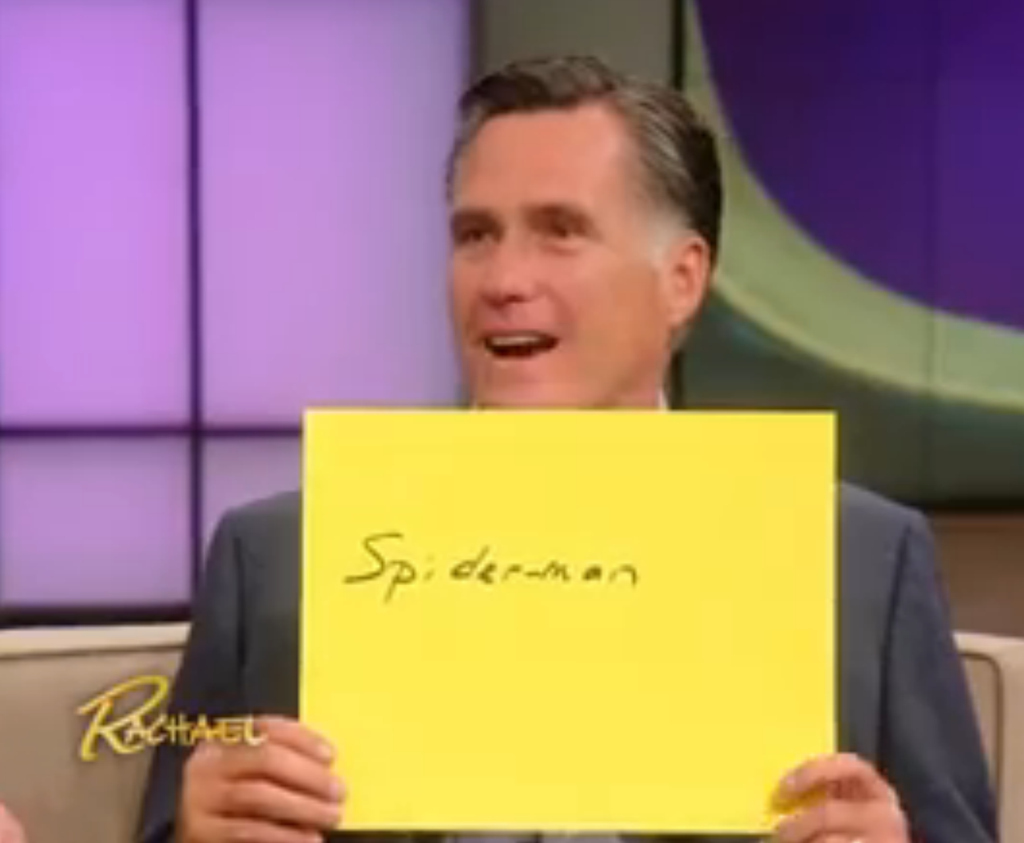 Ann's been on the show before. She played interview roulette with Rachael in 2012.
Ann was asked what her advice was for a happy marriage.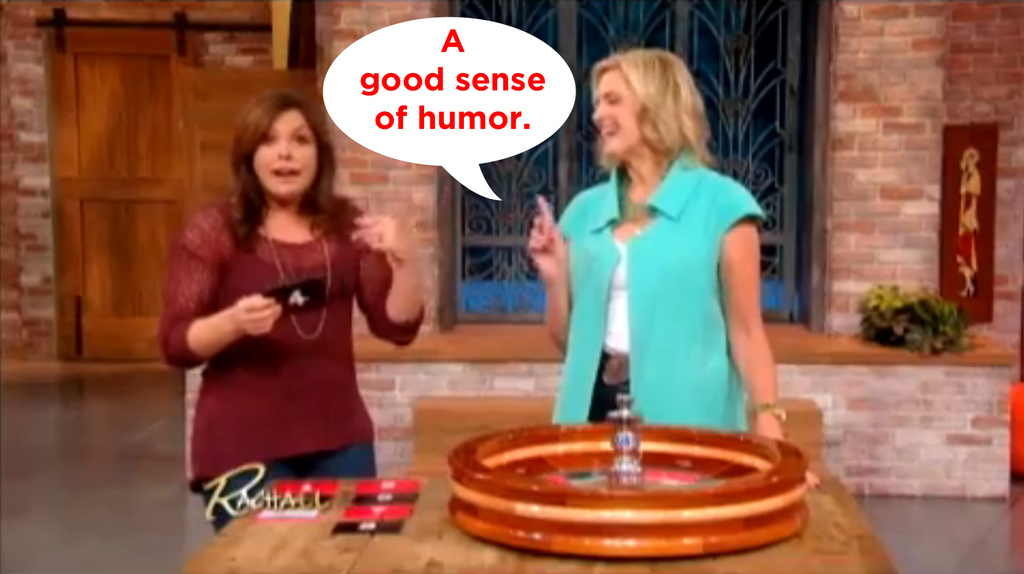 And what she would have named her daughter if she had one.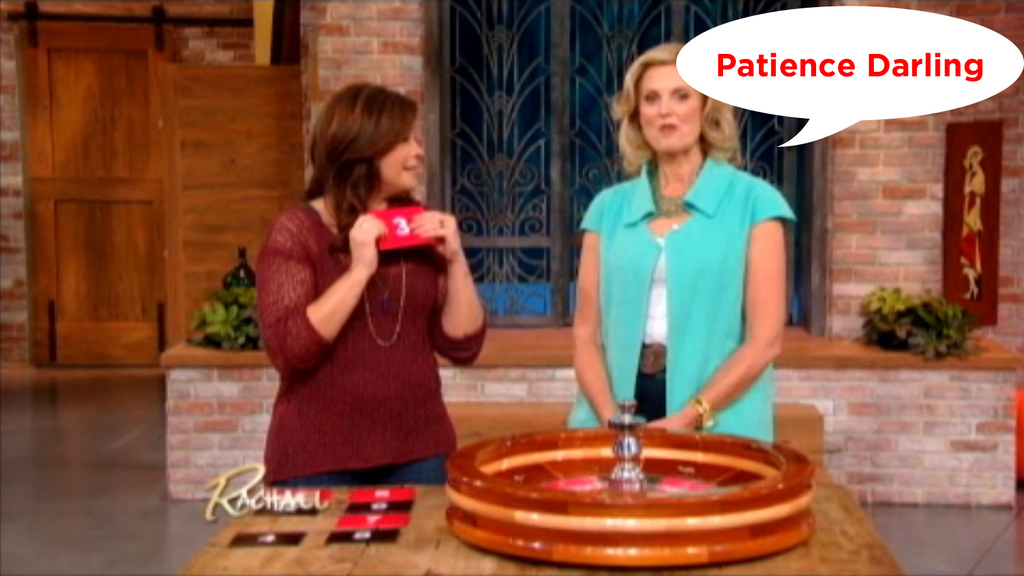 And what her most embarrassing moment was.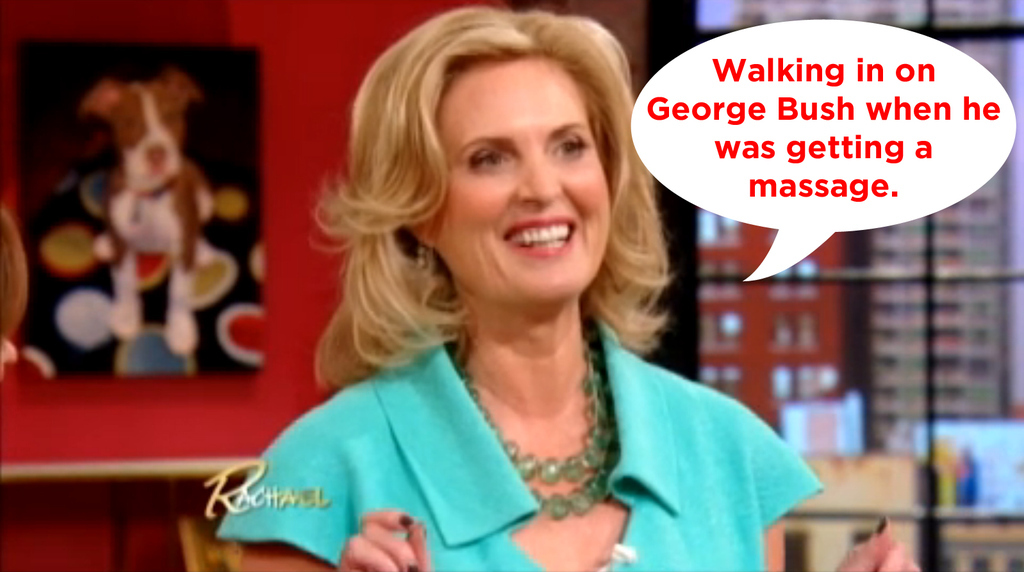 You can watch all their segments here.
Correction: An earlier version of this post misstated the date the 2012 segment aired.