Juggalos and Juggalettes, fans of the "horrorcore" rap group Insane Clown Posse, were classified as a gang by the FBI in 2011.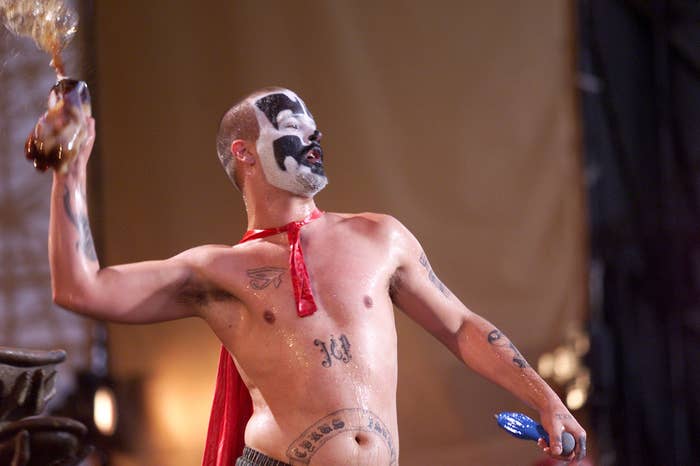 Which meant that these guys are on the same list as prison gangs and Mexican drug cartels.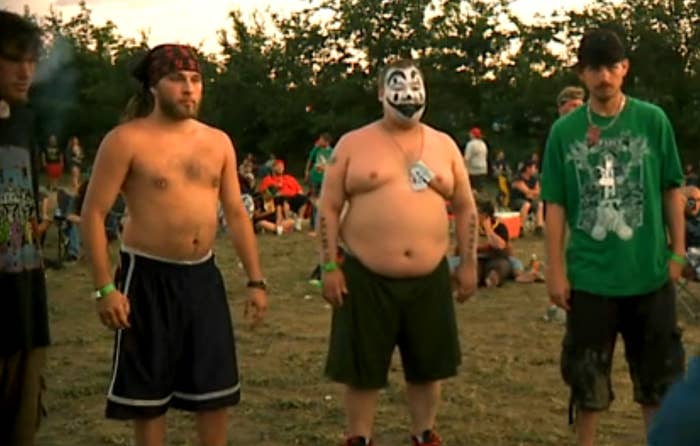 According to recently released FBI documents, the Juggalos are a "violent street gang."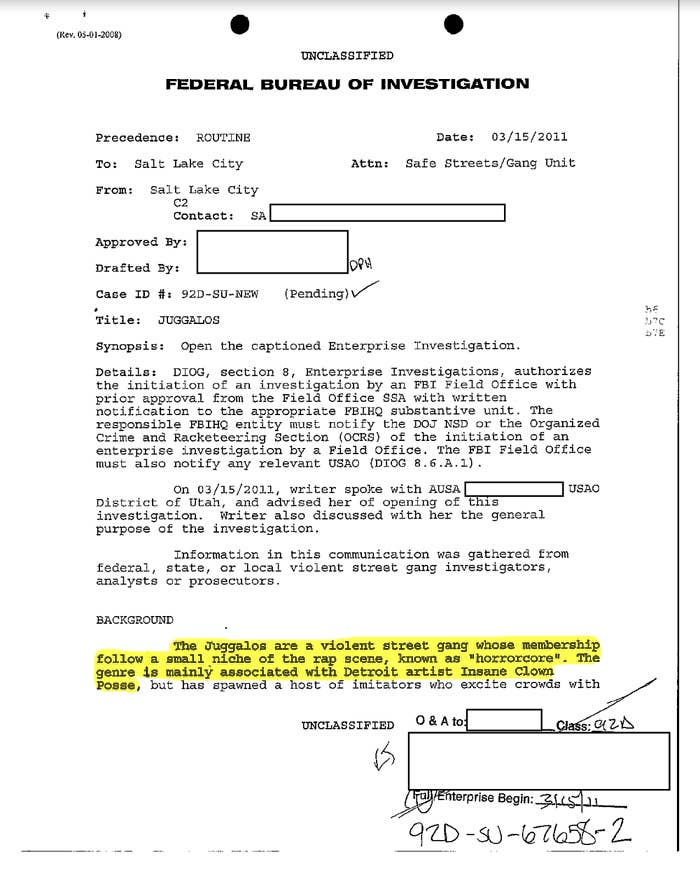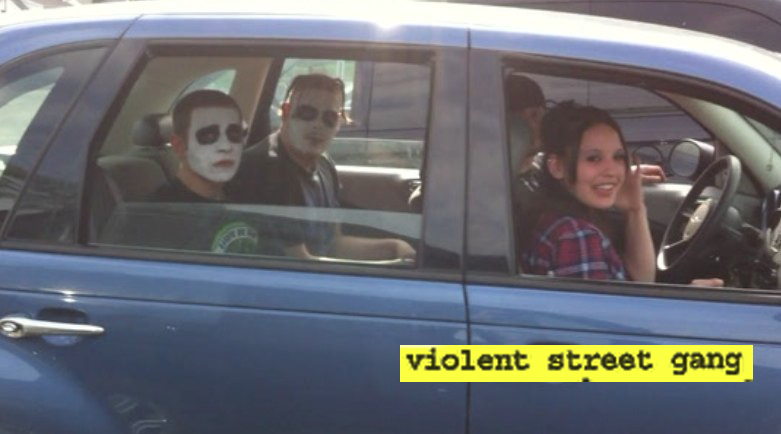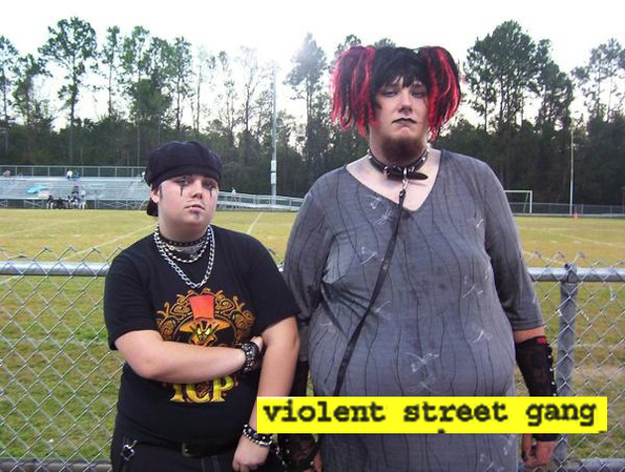 The FBI planned to infiltrate the organization at "the street level" to find out more about them.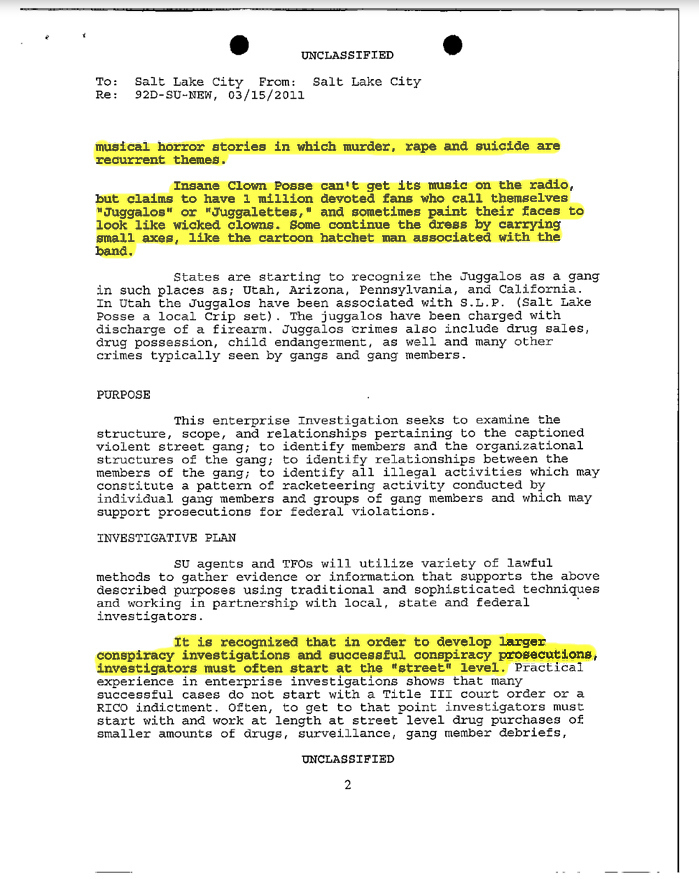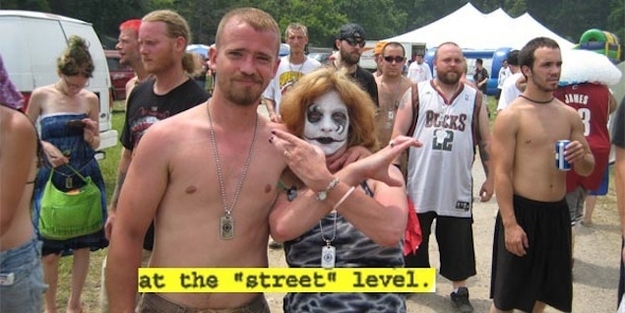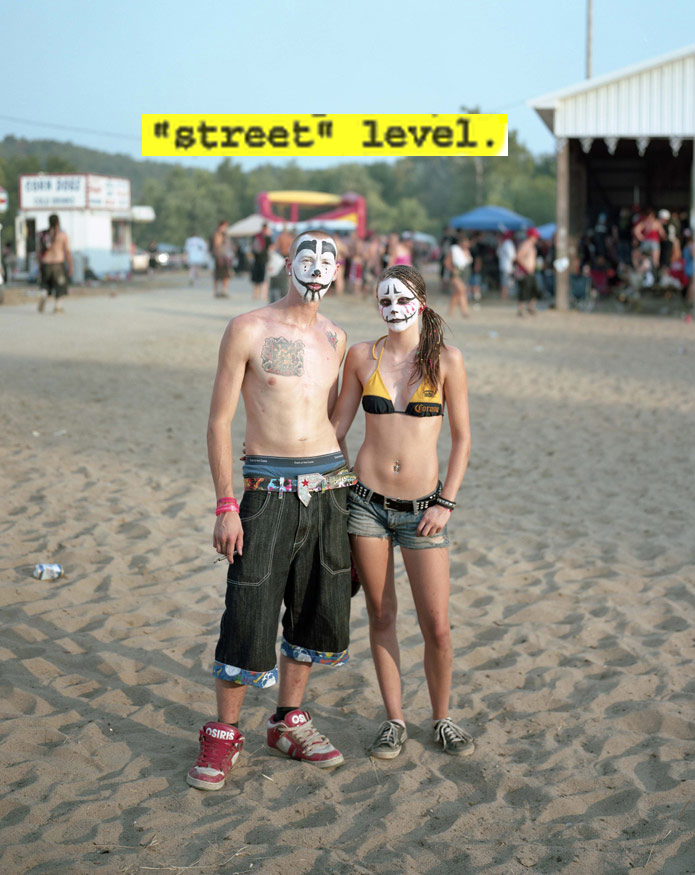 Starting at the street level is the only way to go because Juggalos have their own hand signs and slang and stuff.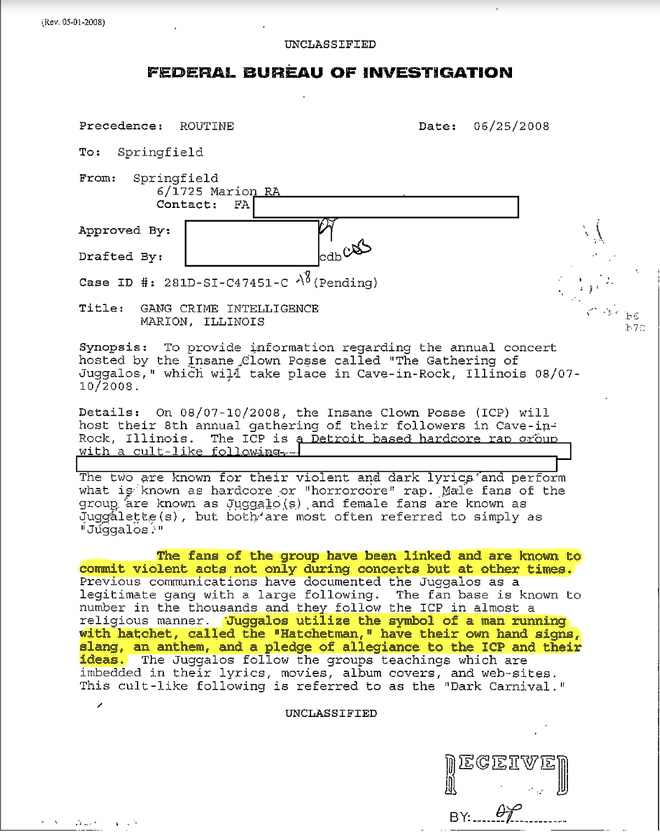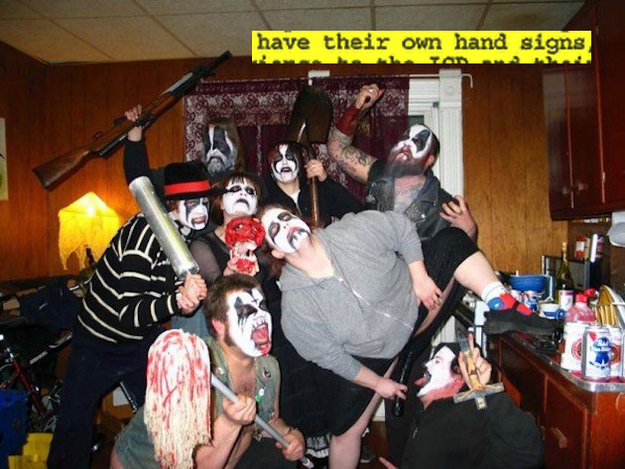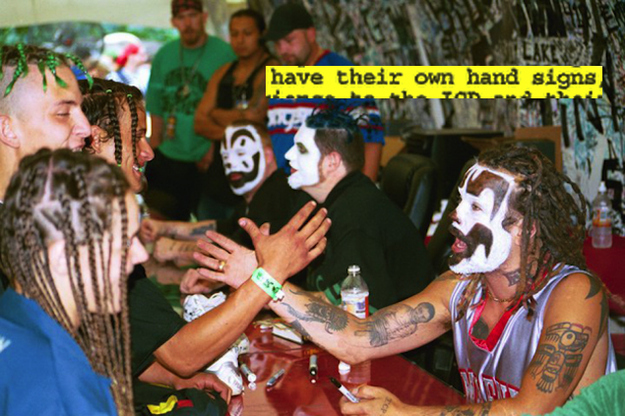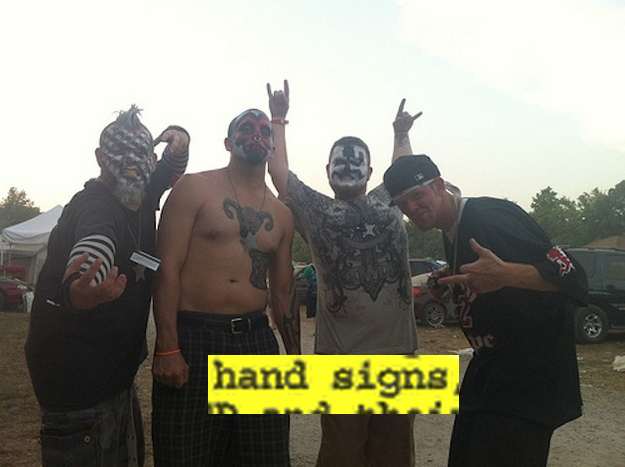 Also included were news clips that proved why Juggalos were so dangerous.