The Atlantic Partners With Mormon-Owned Deseret News For Series On American Fatherhood
The four-part series "The Father Factor" will be co-published in The Atlantic and Deseret News and will feature reporting from both staffs. "Why not collaborate and double the amount of stories we could deliver to our respective audiences?" Atlantic Digital Editor Bob Cohn said.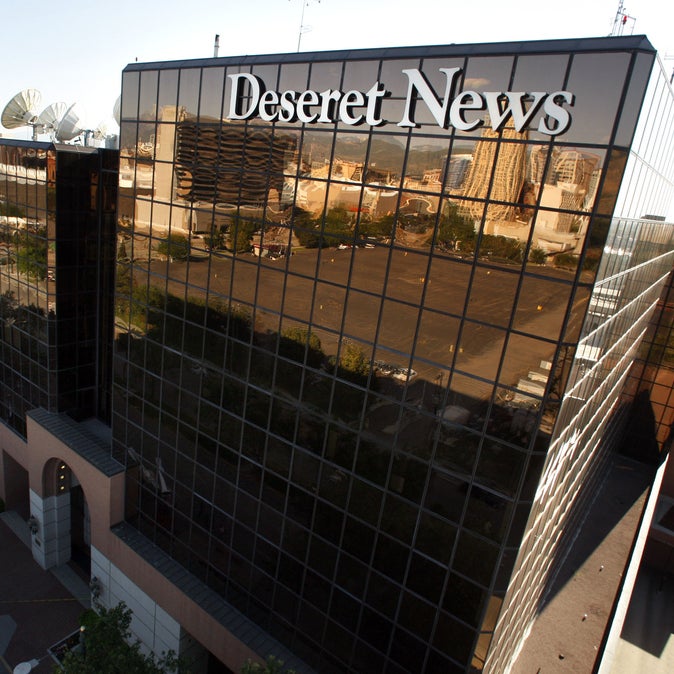 The Atlantic and Salt Lake City-based newspaper Deseret News have partnered to produce a four-part series to be published this week on issues affecting modern American fatherhood.
The collaboration may come as a surprise to some media industry observers, given the publications' differing editorial viewpoints and focuses. The Atlantic, which is based in Washington, D.C., concentrates heavily on politics and national affairs, and tends to cover social issues from a secular, center-left outlook. Deseret News, by contrast, is owned by the Mormon Church, and has only begun investing in national coverage in recent years, targeting an audience of religious, family-oriented readers.
But editors at both publications said the partnership was a natural fit
"Each of us had interests in similar topics," said Bob Cohn, editor of Atlantic Digital. "They had an interest in the future of the American family. We had an interest in the future of the American family. Why not collaborate and double the amount of stories we could deliver to our respective audiences?"
Leadership from the two publications first met two years ago, Deseret News Editor Paul Edwards said, and the collaboration grew out of "casual conversations." At a May meeting at The Atlantic headquarters, staff from both publications brainstormed ideas and narrowed the focus of what would be reported. Some topics, including same-sex marriage, were never on the table, Edwards said, and the goal was to pinpoint an area of broad interest that both readerships would appreciate.
"We did at the beginning acknowledge that serving different audiences where leadership might have different editorial viewpoints that it might be complicated," Edwards said. "We really wanted to focus on where there was strong general agreement and it was effecting a lot of people."
The series, titled "The Father Factor," will explore the increase of single-father households, how welfare programs frequently discriminate against fathers and exclusively serve mothers and children, and how children are effected by growing up in households with absent fathers.
Cohn said he hopes readers will come away with a "deeper understanding of the changing role of fatherhood."
Deseret News is operated by Deseret Management Corporation, the for-profit arm of the Church of Jesus Christ of Latter-day Saints. The paper launched a weekly national edition in 2012, and hopes to be to faith and family what the Washington Post is to politics and the Wall Street Journal is to business, Edwards said.
"We really want to be seen as the leading media resource for issues of family and faith and the issues that effect families deeply," he said.
The series features reporting by Deseret News reporters Lois Collins, Marjorie Cortez, and Elizabeth Stuart and The Atlantic reporters Caroline Kitchener and Christine Gross-Loh. The first article, "The father factor: What happens when dad is nowhere to be found?" was published Sunday.
[Ed.: This reporter was employed by Deseret News in 2012.]