The Amount Of Money Being Sent Home By People To Latin America Has Risen
Remittances, or funds sent by migrants to their home countries, have risen throughout most of Latin America since the recession. Mexico still hasn't recovered, though.
According to data released by the Pew Research Center, remittances received in Latin America have recovered since the recession except in Mexico.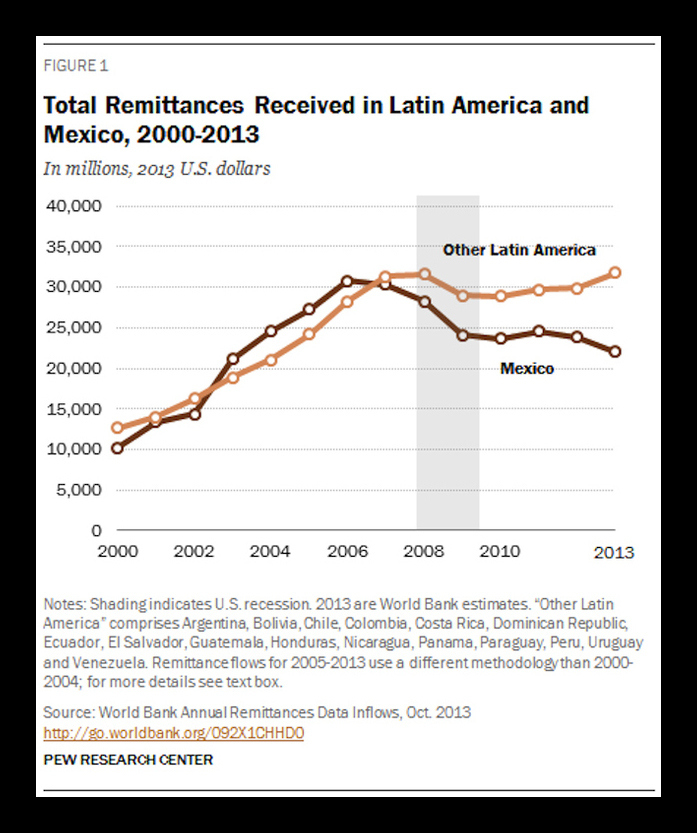 Remittances to Mexico are actually lower today than they were before the recession.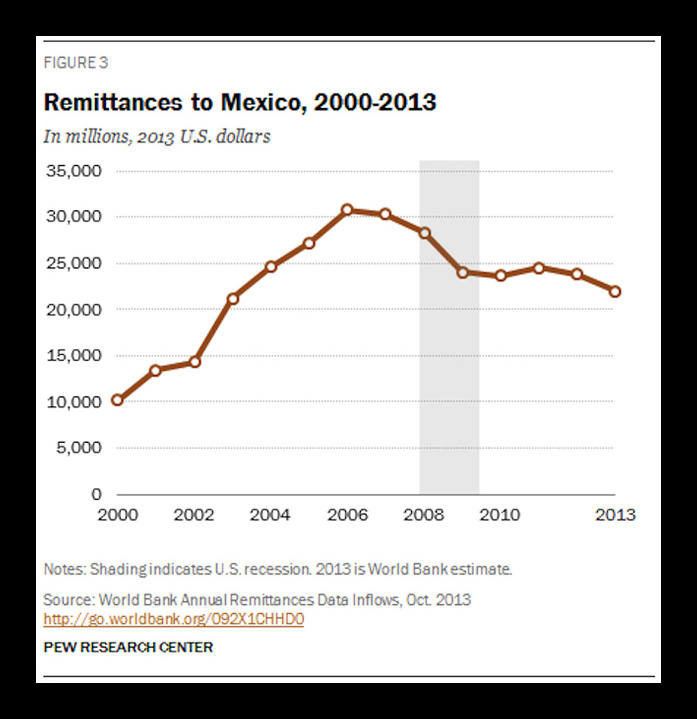 However, Mexico still receives more money than any other Latin American country.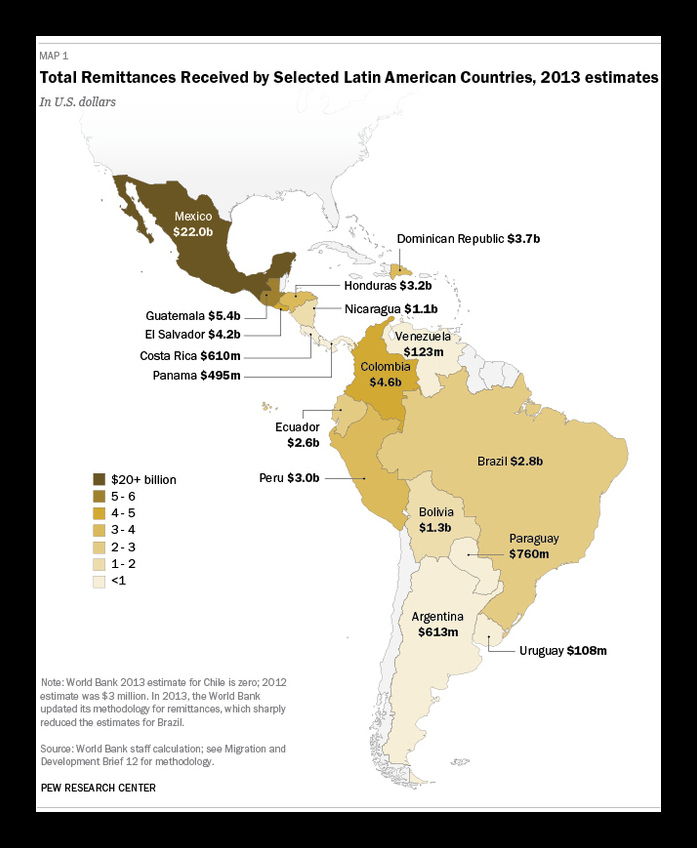 Countries where remittances have recovered the most since the recession include Guatemala, El Salvador, Honduras and Bolivia.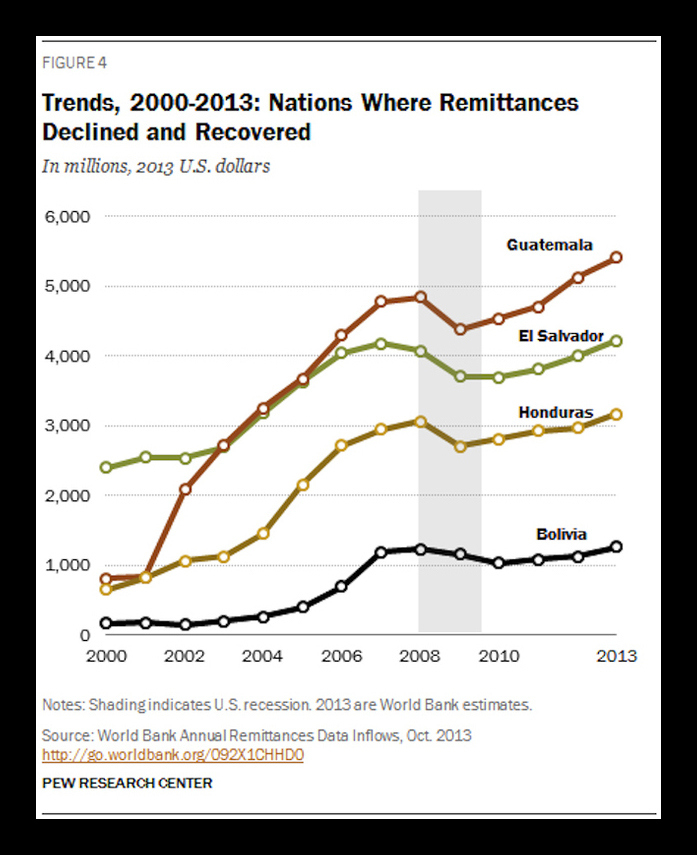 The authors said the overall drop in money sent to Latin America was due in large part to Mexico:
"The decrease for Latin America overall was fueled by a falloff in remittances to Mexico, which receives more than 40% of all remittances to Latin America. If Mexico is excluded, remittance totals to Spanish-speaking Latin American countries as a whole have recovered after dropping during the U.S. recession years of 2007 to 2009."
Remittances represent a larger source of money sent to Latin America than foreign aid. In El Salvador, remittances account for 16.5% of the gross domestic product.
Most remittances are sent from the United States.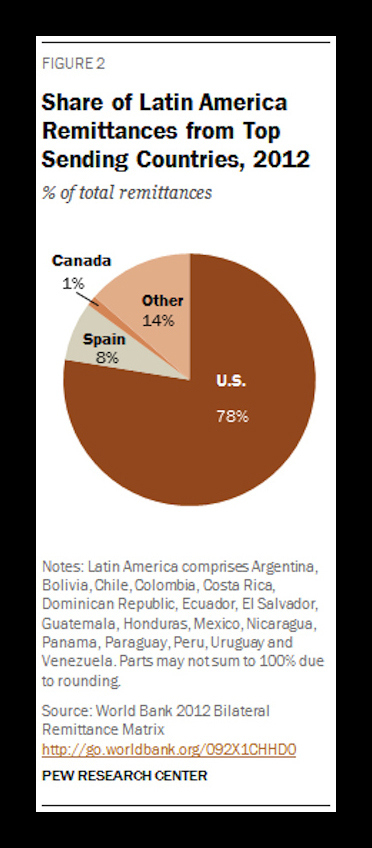 Most of the money sent home to Latin America is spent on food, clothing and other necessities, the authors said.
"A significant part of remittances, often the majority, is spent on food, clothing and other day-to-day needs, according to research. Although there is variation by country, a significant, but smaller, share goes to saving and investment, especially among households that no longer include young children. Households that receive remittances also are more likely than those that do not to spend money on health care and education."