Someone Get CNN's Stephanie Elam Some Hot Chocolate And A Pat On The Back
She spent all Monday standing outside in sub-zero temperatures.
CNN correspondent Stephanie Elam spent all Monday reporting from Minneapolis.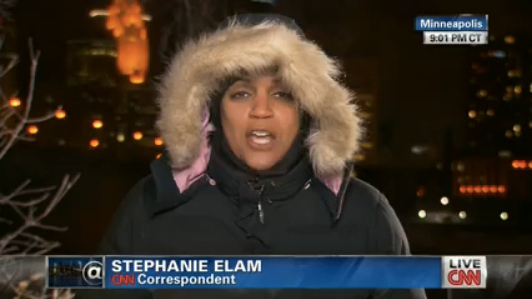 Which was very, very cold.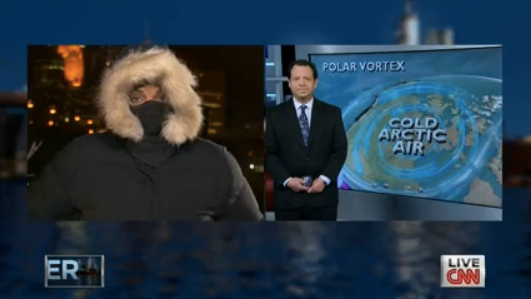 Scary cold.
So cold, in fact, that the governor closed the state's 2,000 public schools.
While all of the other reporters and anchors were inside, Elam braved negative temperatures.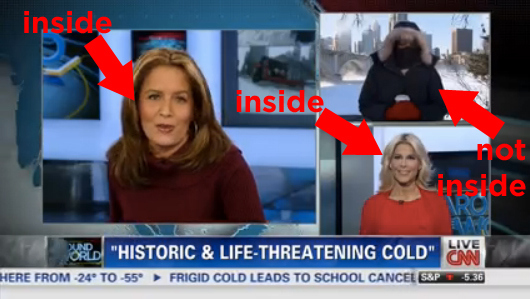 She was literally there...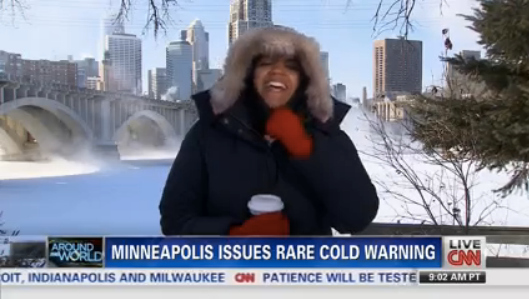 All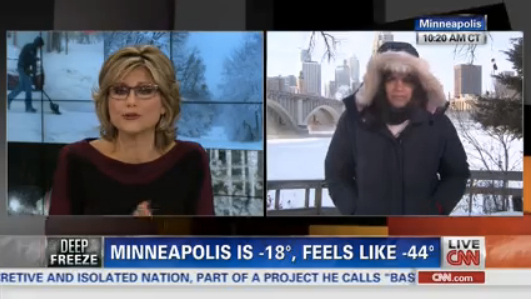 Day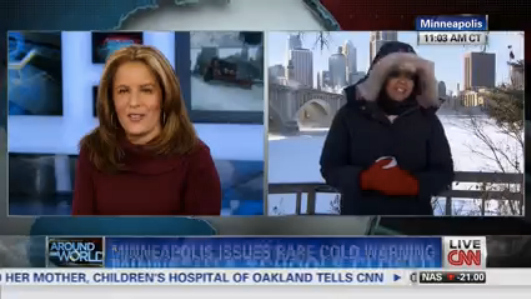 Long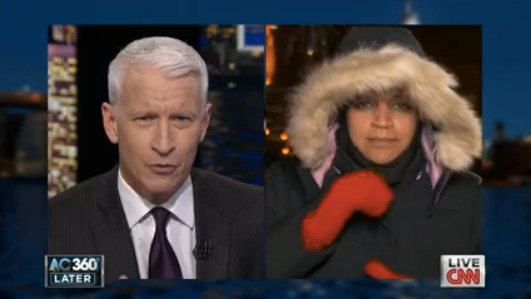 But she did it for journalism.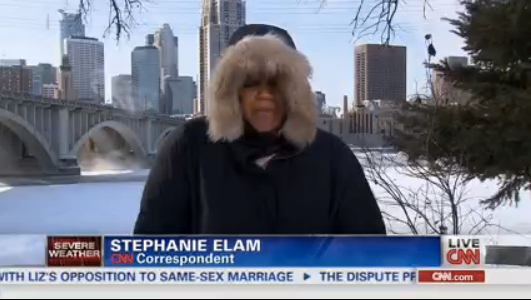 So, please, someone get Stephanie and her cameraman some hot chocolate.