A home described as "slightly haunted" is for sale in Dunmore, Penn.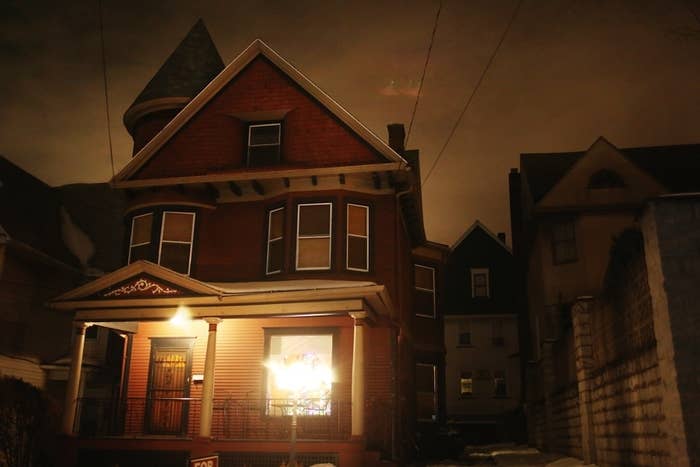 The home's page on Zillow explains the haunting is "nothing serious," with only the "sounds of phantom footsteps" and "a strange knocking sound" followed by a quiet scream at 3:13 a.m. about once a week.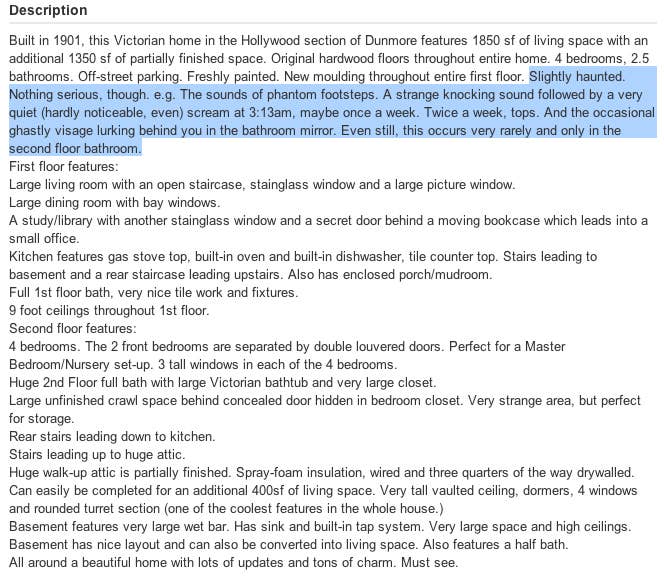 Homeowners Gregory and Sandi Leeson told the Associated Press they've received calls from ghost hunters, but no serious buyers.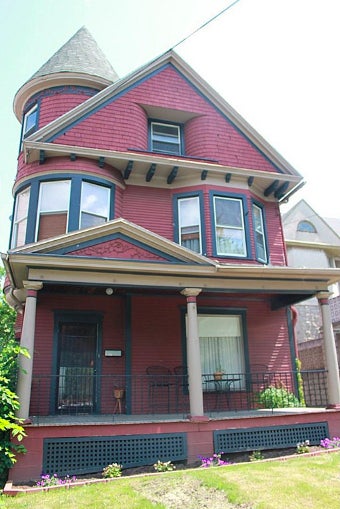 The four bedroom, 2.5 bathroom home is listed at $144,000.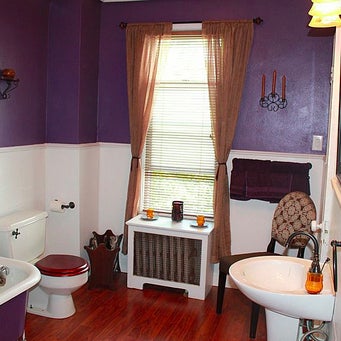 And it comes with a set of bookshelves that open up to reveal a secret room.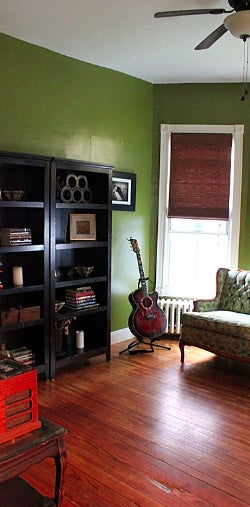 The room is currently used as an office with a panda calendar.