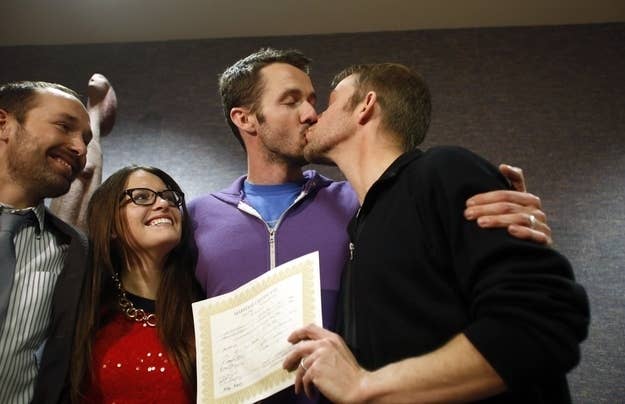 Seth Anderson of Salt Lake City livetweeted his marriage Friday after a federal judge ruled the state's ban on same-sex couples marrying was unconstitutional.

Seth and his boyfriend Michael Adam Ferguson went to the Salt Lake County clerk's office.

They had their marriage application processed.

And paid for.


And everyone there was very supportive.


(Except for the district attorney, possibly.)

But they are now married!


The ring!
Update:
District Attorney Sim Gill said that he has advised clerks to proceed with the marriages, saying, "As of right now, if somebody gets in line and applies, there is no prohibition against it as a matter of law," according to KSL.