Texas Gov. Rick Perry is trying to convince electric carmaker Tesla to come to his state.
The company is headquartered in Palo Alto, Calif., and is planning to build a "gigafactory" that would employ 6,500 people. Arizona, Nevada, New Mexico and Texas, are the top locations, according to the Arizona Republic.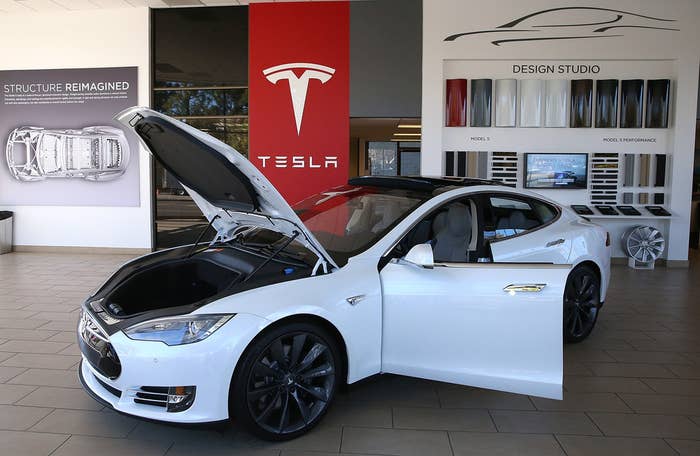 Perry showed how much he wants Tesla in Texas by driving one around Sacramento Tuesday.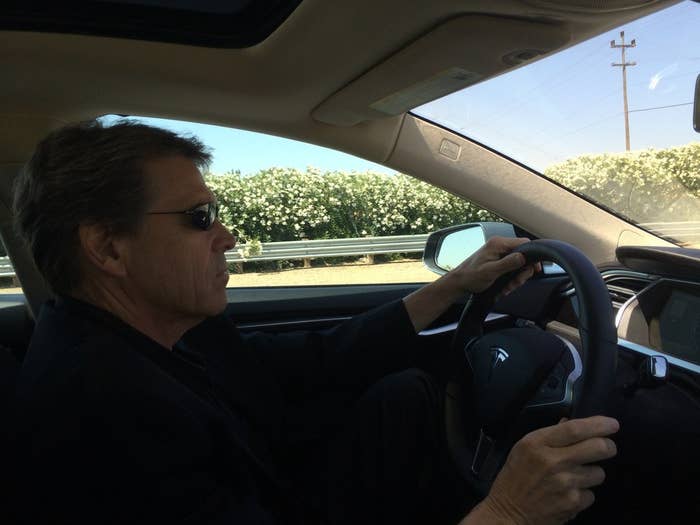 He also wore these sunglasses that look like they're from the Matrix.
"The only way to make this car faster is to make it in Texas," he tweeted.
Perry also published an op-ed in the Orange County Register Monday, writing that Californians who want more personal freedom should move to Texas.