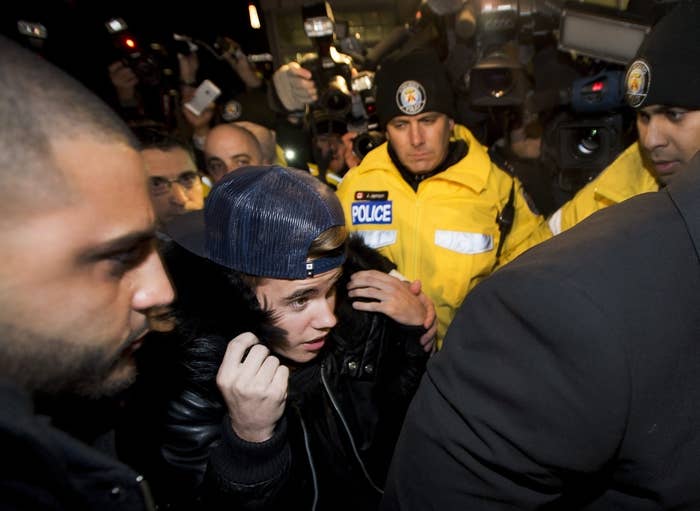 Update: Justin Bieber was arrested Wednesday evening after turning himself into Toronto police and he faces an assault charge, police said. He is scheduled to appear in court March 10.
Justin Bieber will face charges in Toronto in connection with his alleged assault of a limo driver in December, according to reports.
Police told The Canadian Press that a member of Bieber's entourage assaulted a limo driver after the pop star attended a Toronto Maple Leafs game at the Air Canada Centre.
Toronto Police tweeted Wednesday they could not confirm the media reports about Bieber.
The singer arrived at a Toronto police station Wednesday evening amind a crush of media and fans.
The singer is also facing charges in Florida following his arrest in Miami last week. Bieber pled not guilty in a written plea filed by his attorney Wednesday. A Feb. 14 arraignment date was set by a Florida judge, when prosecutors may formally file charges against the singer, although he might not be required to attend. Police said Bieber admitted to smoking marijuana, drinking, and taking a prescription medication.