Prince Harry Helped Open The Warrior Games
He helped light the flame and everything.
Prince Harry was at the opening ceremony for the 2013 Warrior Games in Colorado Springs, Colo., Saturday.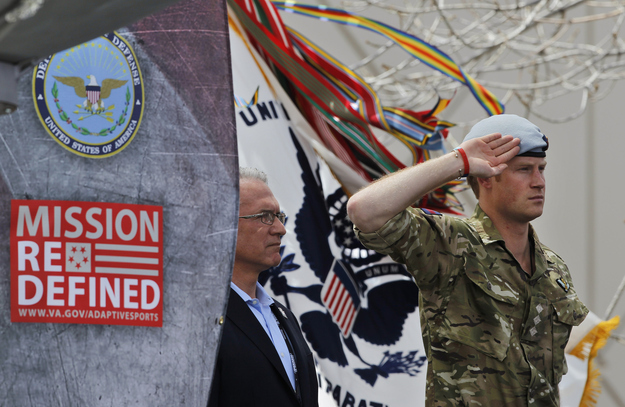 The Warrior Games are Paralympic games for wounded or injured veterans and service members.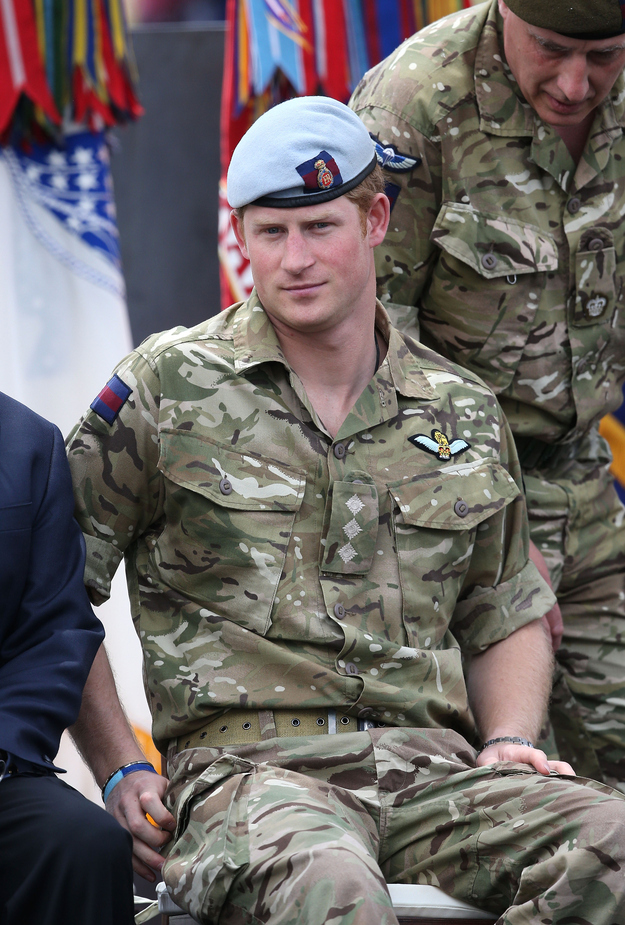 Prince Harry helped light the flame with U.S. Paralympian Lieutenant Brad Snyder and Olympic gold medalist Missy Franklin.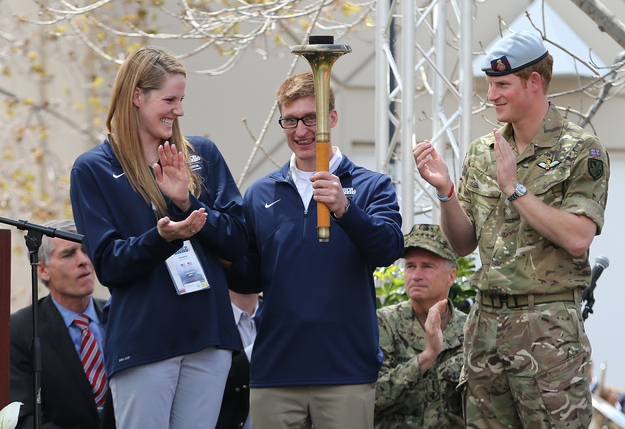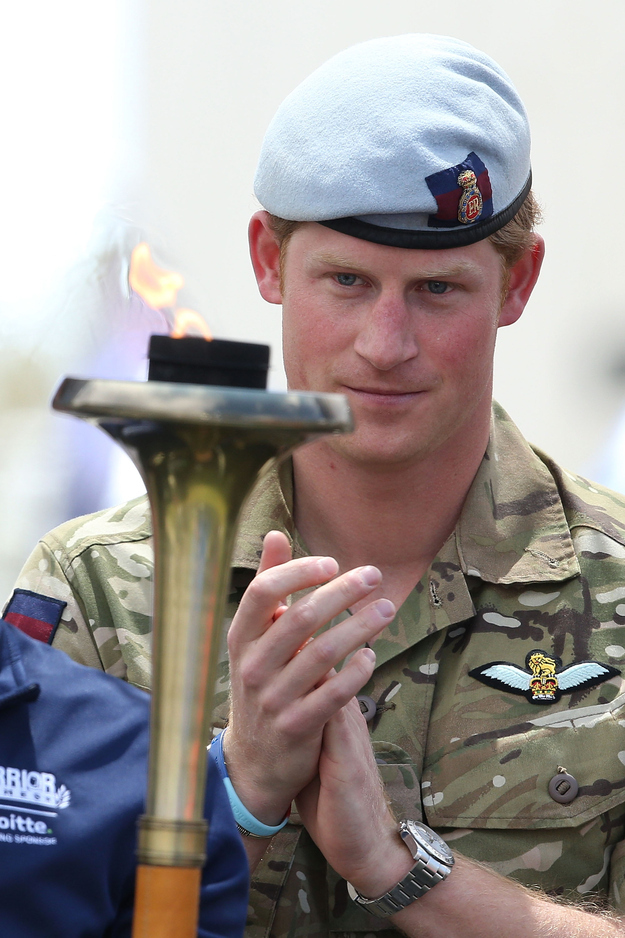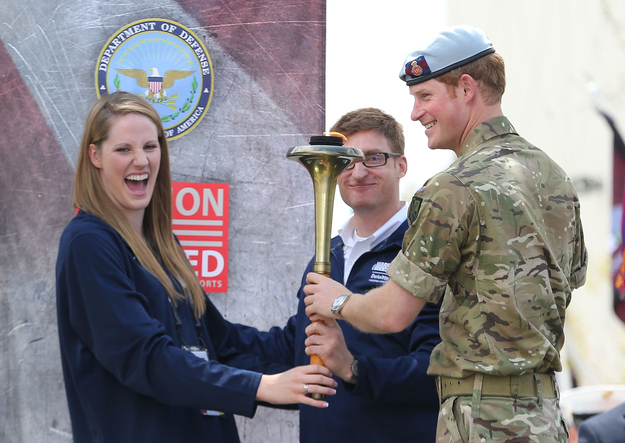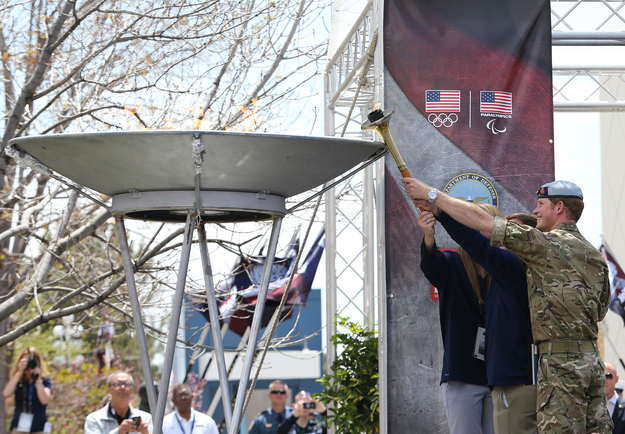 Before the ceremony, he met with service members.
And gave them high fives.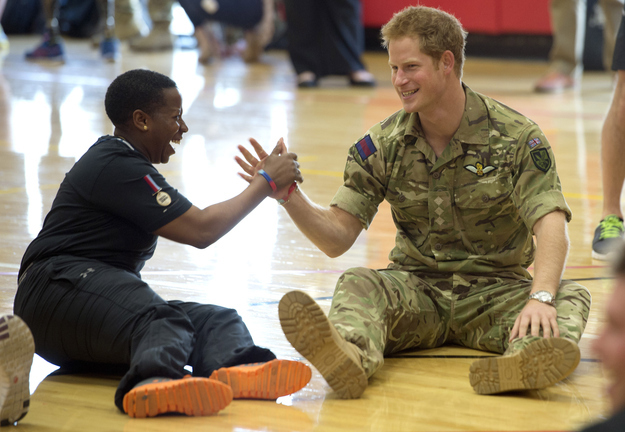 And played ball too.