President Obama And Chris Christie's Jersey Shore Bro Show
It was to tour recovery efforts in an area devastated by Hurricane Sandy, but they played boardwalk games too.
President Obama and Gov. Chris Christie toured the Jersey Shore Tuesday to inspect recovery efforts seven months after Hurricane Sandy struck.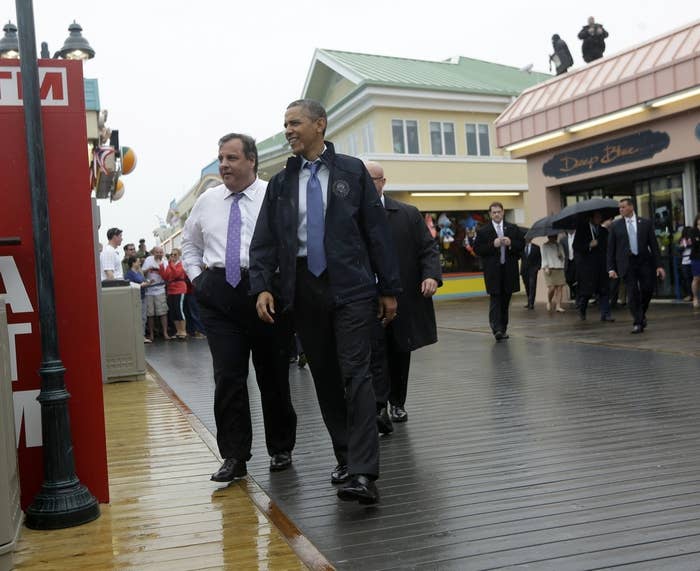 They went to the Point Pleasant Beach boardwalk and played some games, like this one where you have to throw a football through a tire.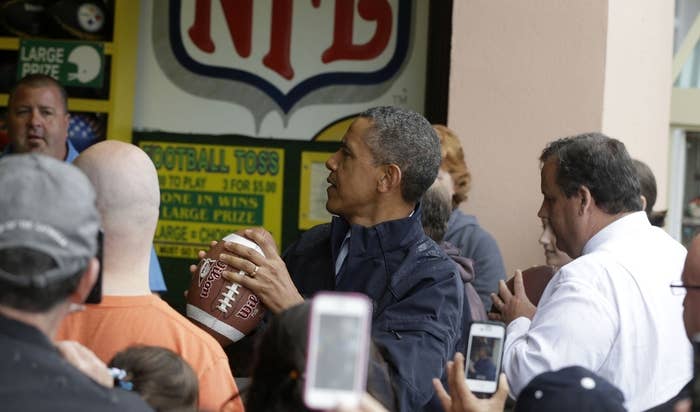 Obama actually missed every single time he tried — like he literally went 0 for 5 — but they still gave him a prize.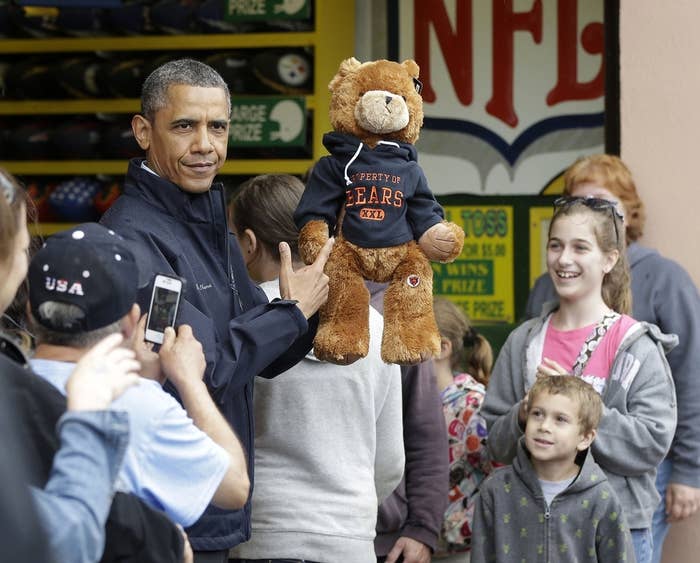 It was a Chicago Bears bear.
Christie won on his first try, though.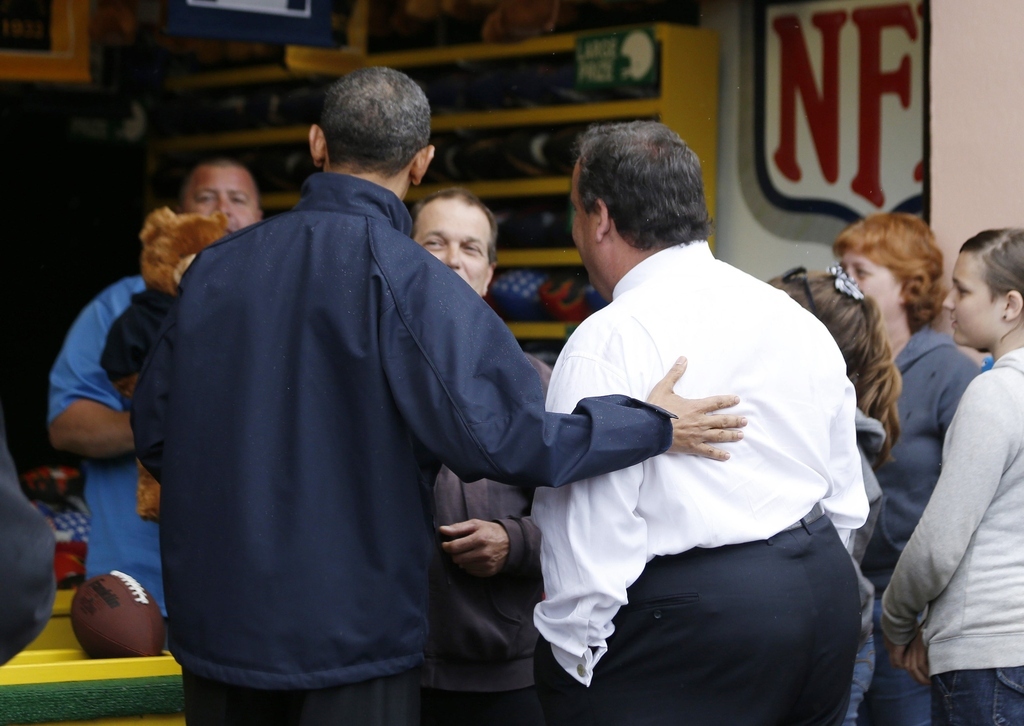 They also played Frog Bog.
The White House press secretary told reporters Obama believes Christie "has done an excellent job in the efforts he's undertaken" to rebuild the region.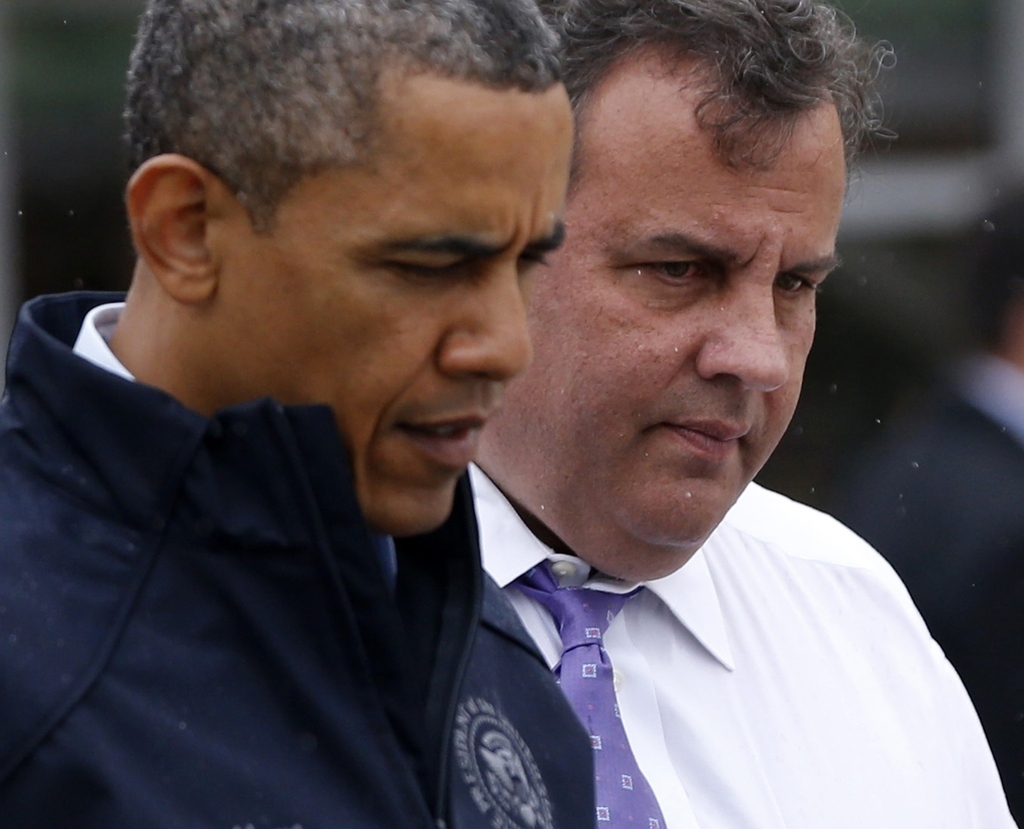 And Obama told tourists to come to the Jersey Shore, saying, "America, bring your family and friends. Spend a little money on the Jersey Shore."