Obama Goes To Brooklyn, Calls It "Cool"
President Obama visited Brooklyn to speak about education at a high school.
President Obama visited New York City's Brooklyn borough on Friday.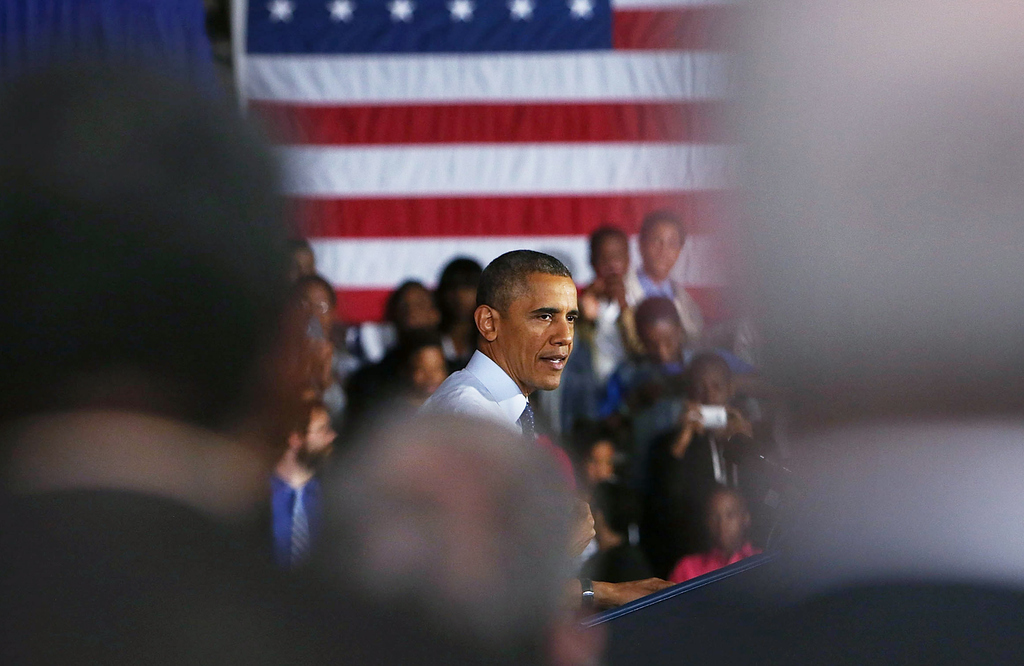 Folks were pretty excited.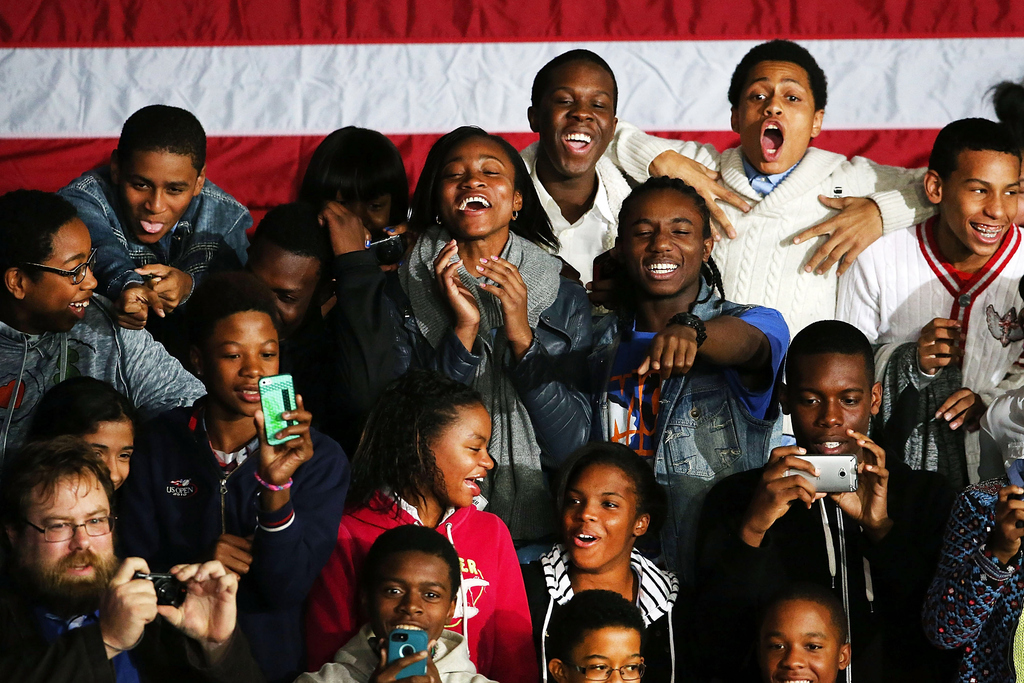 He traveled there in Marine One, which landed in Prospect Park.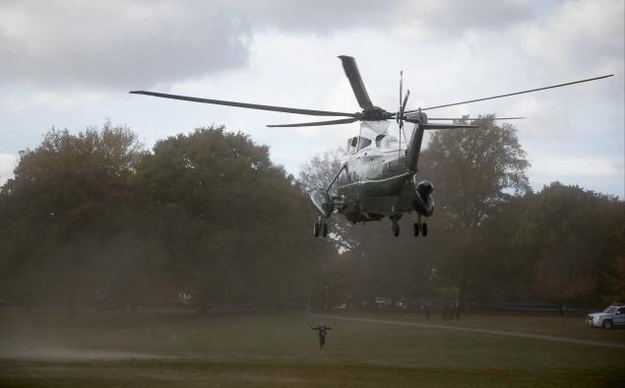 Obama spoke at Pathways in Technology Early College High School, a school he had mentioned in his State of the Union address.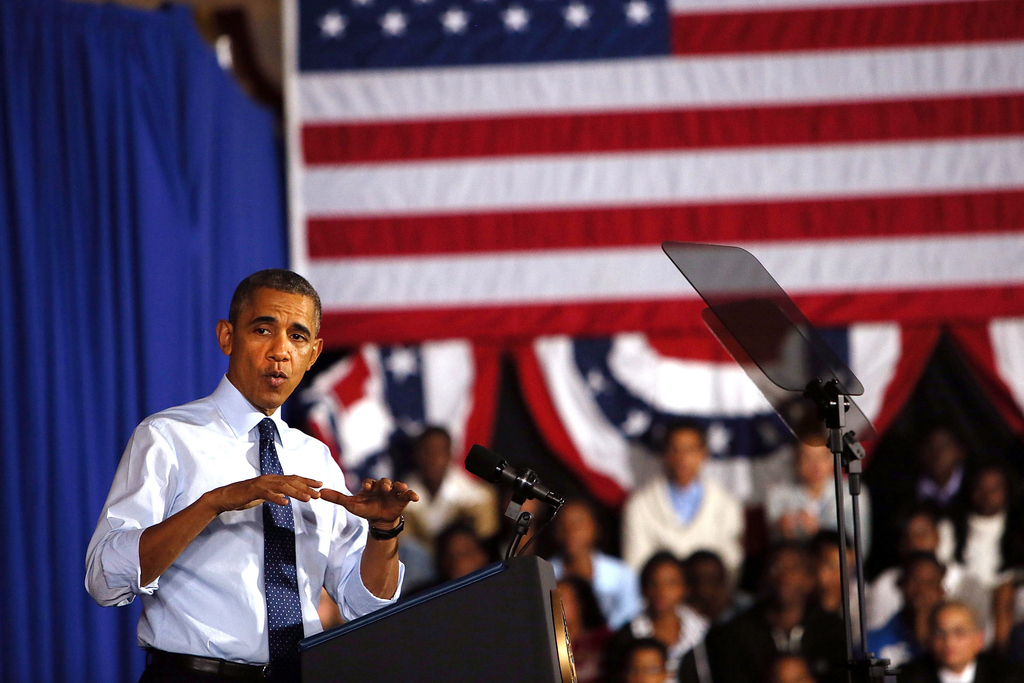 The president said he wanted to lower the cost of college, provide all students with high-speed Internet, and allow every four-year-old child in America to attend preschool.
He also said Brooklyn was cool.
"I know Brooklyn in general is blowing up right now. When I was living here, Brooklyn was cool, but not this cool."
He toured the campus.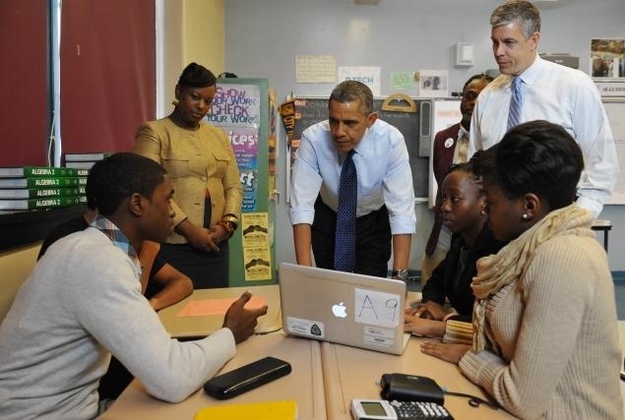 Later, the president went to Junior's with New York City Democratic mayoral candidate Bill de Blasio.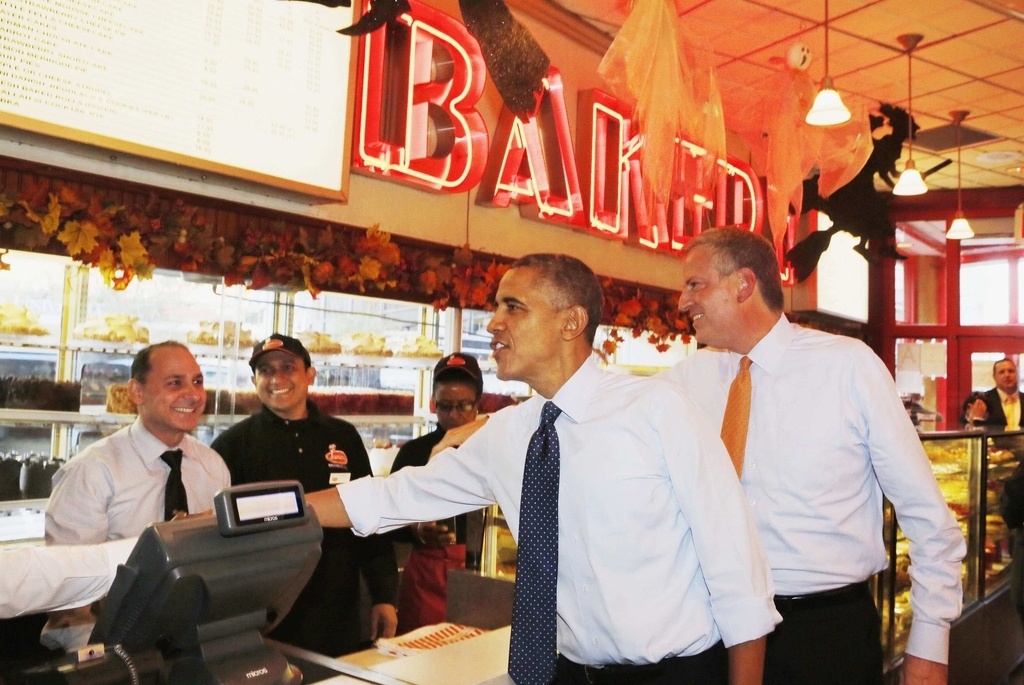 They hugged children.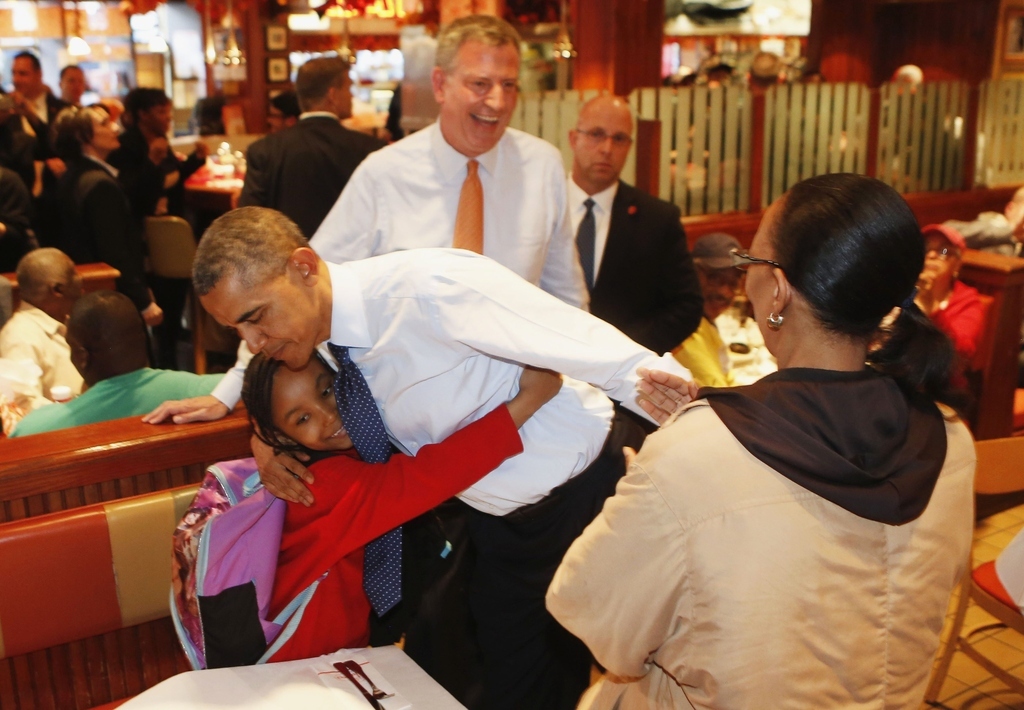 Signed pumpkins.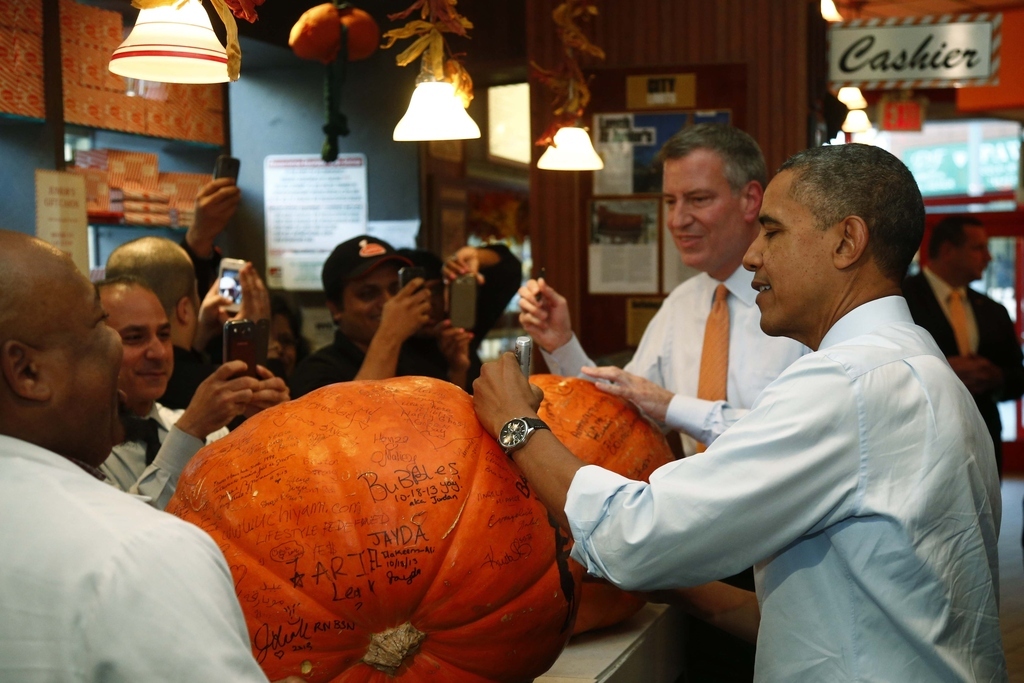 And were generally having an enjoyable time.
The end.