New York City's Stop-And-Frisk Policy Found Unconstitutional
A federal judge said the city "adopted a policy of indirect racial profiling by targeting racially defined groups for stops based on local crime suspect data." Update: Bloomberg responds.
A federal judge found the New York City Police Department's controversial stop-and-frisk policy violated New Yorkers' Fourth and 14th Amendment rights Monday. The Fourth Amendment protects citizens from unreasonable search and seizures, while the 14th offers equal protection under the law.
Judge Shira A. Scheindlin of Federal District Court in Manhattan, who issued the decision, said she would install a federal monitor to oversee the NYPD's compliance.
Between 2004 and mid-2012, the NYPD had 4.43 million stop-and-frisk stops, and 88% of those resulted in the individual being let go without an arrest or ticket. Judge Scheindlin pointed to the low rate of arrests and tickets as evidence the policy was ineffective.
"The city's highest officials have turned a blind eye to the evidence that officers are conducting stops in a racially discriminatory manner," Scheindlin wrote. "In their zeal to defend a policy that they believe to be effective, they have willfully ignored overwhelming proof that the policy of targeting 'the right people' is racially discriminatory."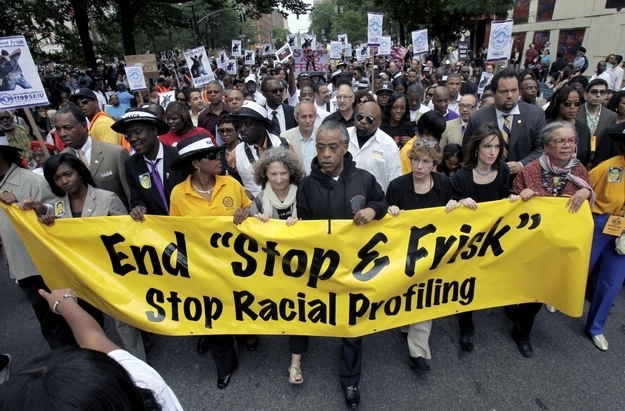 Stop-and-frisk has been criticized for targeting minority men. According to court documents, more than 80% of of all stop-and-frisk stops were of blacks or Hispanics.
The full court decision:
Download PDF
Update: Mayor Michael Bloomberg responded to the ruling.
Mayor Bloomberg said he did not believe the policy received a fair trial, and said the ruling would be appealed. He said New York City's declining crime rate was a result of the NYPD's policing policies including stop-and-frisk.
"Today, we have fewer guns, fewer shootings and fewer homicides," Bloomberg said at a news conference Monday afternoon. "In fact, murders are 50% below the level they were 12 years ago ... stop-question-frisk, which the Supreme Court has found to be constitutional, is an important part of that record of success."
New York City Police Commissioner Ray Kelly also responded to the ruling, saying it was "recklessly untrue" that the NYPD engages in racial profiling.