Kristin Davis, a New York City comptroller candidate who previously ran a high-end prostitution ring, was arrested by FBI agents Tuesday for allegedly selling prescription drugs.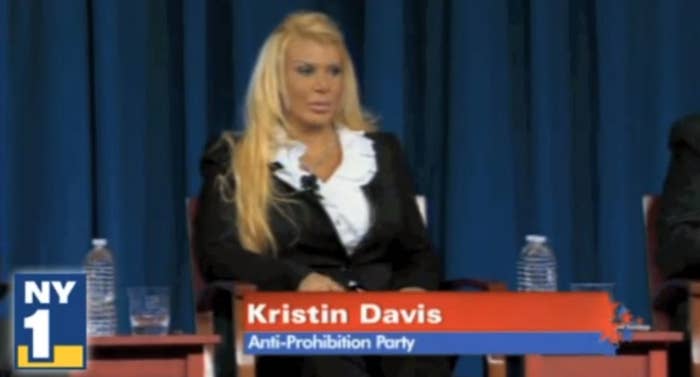 Davis, who ran for New York governor in 2010 as a member of the Anti-Prohibition Party, is now running for comptroller as a candidate of the Personal Freedom Party. Former New York Gov. Eliot Spitzer, who resigned as governor in 2008 following a prostitution scandal, is also running for comptroller.
Davis has claimed that she once supplied prostitutes to Spitzer, but the former governor has denied that he had any association.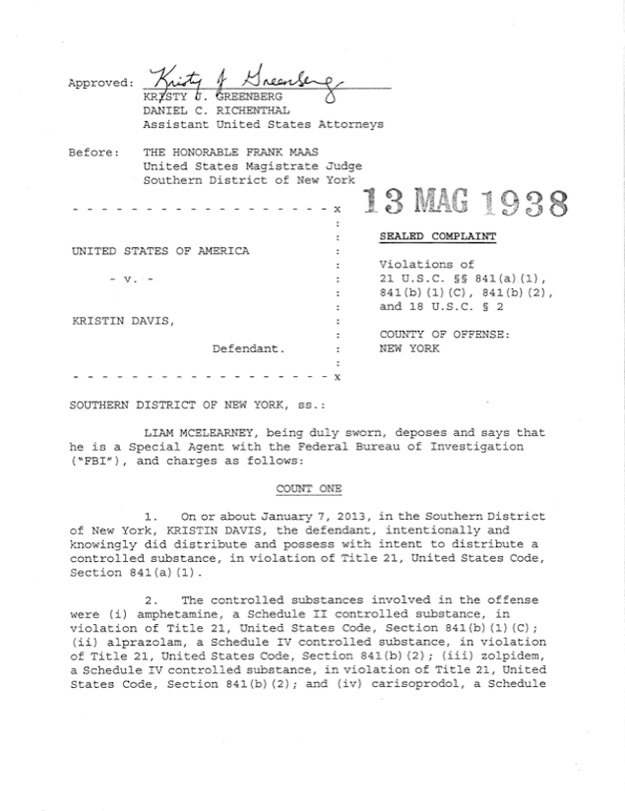 According to court documents filed in the Southern District of New York, Davis was charged with four counts of distributing controlled substances.