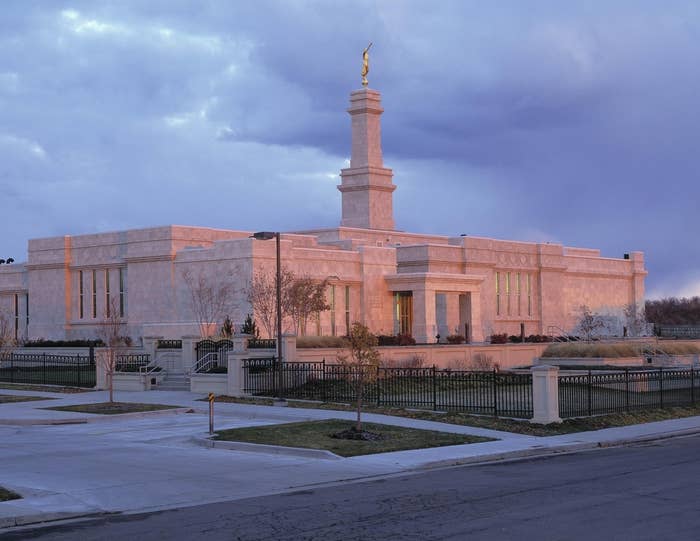 The Church of Jesus Christ of Latter-day Saints advocated for civility and the freedom to express its doctrinal views on marriage and family in a statement from the First Presidency and the Quorum of the Twelve Apostles published Friday and given to local church leaders as instruction following the Dec. 20 ruling that struck down Utah's constitutional ban on marriage for same-sex couples.
"Just as those who promote same-sex marriage are entitled to civility, the same is true for those who oppose it," the statement reads.
The Church noted leaders and facilities would not be used to perform or hold marriages for same-sex couples.
"Consistent with our fundamental beliefs, Church officers will not employ their ecclesiastical authority to perform marriages between two people of the same sex, and the Church does not permit its meetinghouses or other properties to be used for ceremonies, receptions, or other activities associated with same-sex marriages," the statement reads. "Nevertheless, all visitors are welcome to our chapels and premises so long as they respect our standards of conduct while there."
The instructions echo the tone of a campaign for religious freedom launched in September that advocated for civility and the freedom for religious organizations to practice according to their beliefs.
"The Church insists on its leaders' and members' constitutionally protected right to express and advocate religious convictions on marriage, family, and morality free from retaliation or retribution," the statement continued. "The Church is also entitled to maintain its standards of moral conduct and good standing for members."
The statement also noted "matters will continue to evolve" on the ruling. The Supreme Court has put any new marriages on hold pending the state's appeal, and Gov. Gary Herbert advised state agencies to not recognize these marriages, except in instances of providing federal services. U.S. Attorney General Eric Holder said Friday the federal government would recognize Utah's more than 1,300 married same-sex couples.