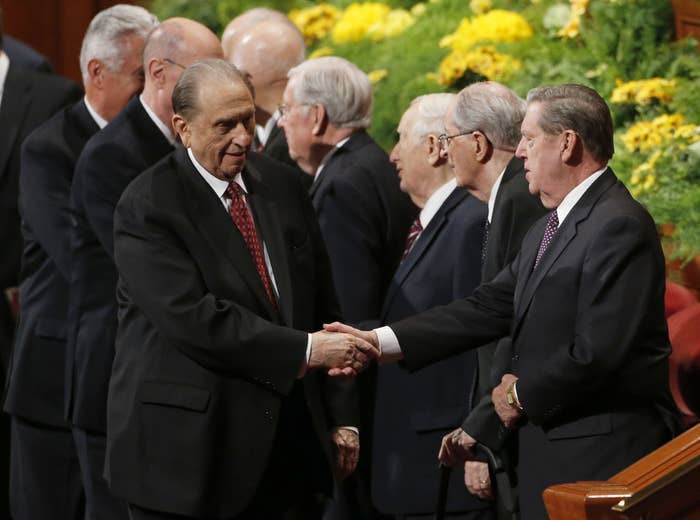 Members of the Church of Jesus Christ of Latter-day Saints' Quorum of the Twelve Apostles, the second highest governing body in the Mormon Church, have joined Twitter, and more church leaders on the way, a spokesman said.
"Two apostles, Elder M. Russell Ballard and Elder Jeffrey R. Holland, began using Twitter within the last week, and other church leaders will also be using Twitter in the near future," Lyman Kirkland, a spokesman, said in an email. "This is just another step church leaders are taking to use social media to share the gospel and communicate with the world."
The two accounts are not yet verified by Twitter, and a spokesperson for Twitter did not immediately respond to request for comment. The church runs several Twitter accounts which are verified, including @TheLDSChurch, @MORMONorg, and @MormonTabChoir.
Lyman noted the church has "maintained official Facebook and Google+ pages on the behalf of church leaders for some time now."
Elder Ballard's first tweet was about a devotional in San Diego titled Be Still and Know That I Am God.
Elder Holland's first tweet was about remarks given at the church's missionary training center in Provo, Utah.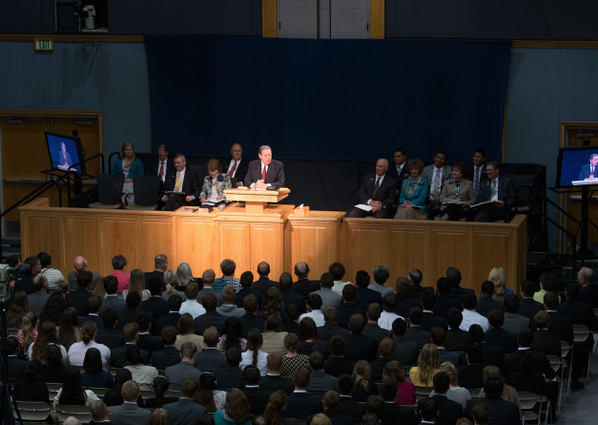 Accounts for other members of the Quorum of the Twelve exist, however Lyman did not confirm these were official and said any other accounts "won't be announced or promoted until they are actively being used."
These accounts all use official church portraits of the leaders and each follows five accounts run by the church.