WMTW reporter Norm Karkos was in Limington, Maine, Tuesday morning reporting on 73-year-old Robert McDonough who had been missing for 14 hours.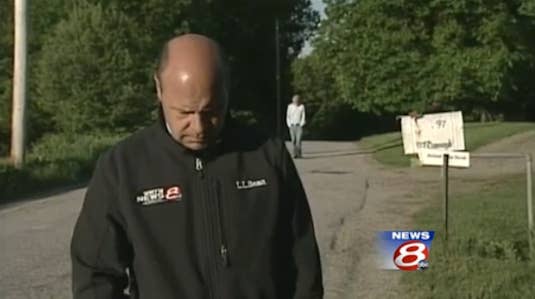 Following Karkos' live shot, a man walked up the street behind him.
He thought the man was McDonough, and so he asked, and sure enough, it was.
The news crew immediately called authorities, and McDonough, who suffers from dementia, was reunited with his family.
Karkos said McDonough appeared to be safe and alert and called it "a great ending to this story."