Members Of Congress Want Answers About Beyoncé And Jay-Z's Cuban Vacation
Two Republican members of the U.S. House of Representatives want to know who let Beyoncé and Jay-Z go to Cuba. Update: the Treasury Department says the letter is "under review."
Beyoncé and Jay-Z went to Cuba for their fifth wedding anniversary last week, and two Republican members of Congress from Florida, Rep. Ileana Ros-Lehtinen and Rep. Mario Diaz-Balart, had a problem with it. They wrote to the Office of Foreign Assets Control and this is what the letter said: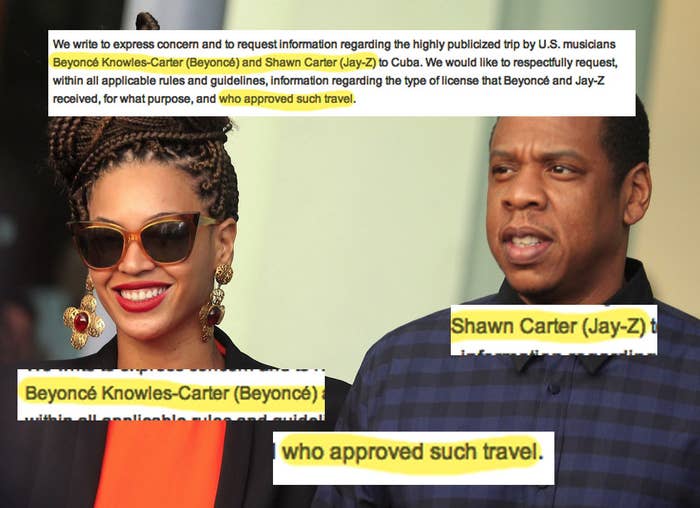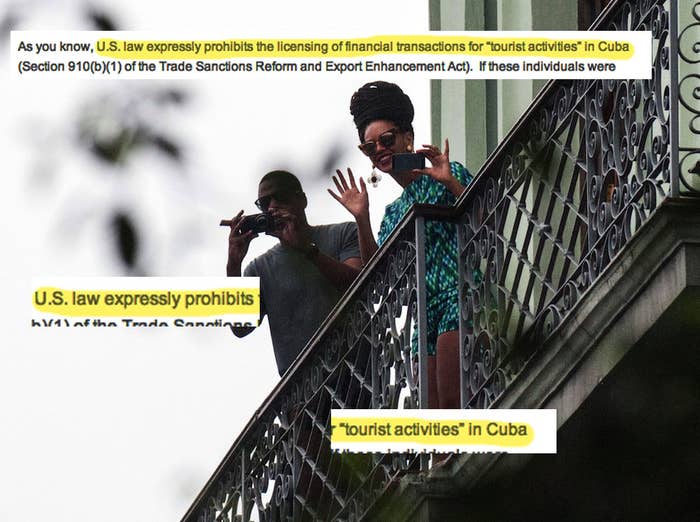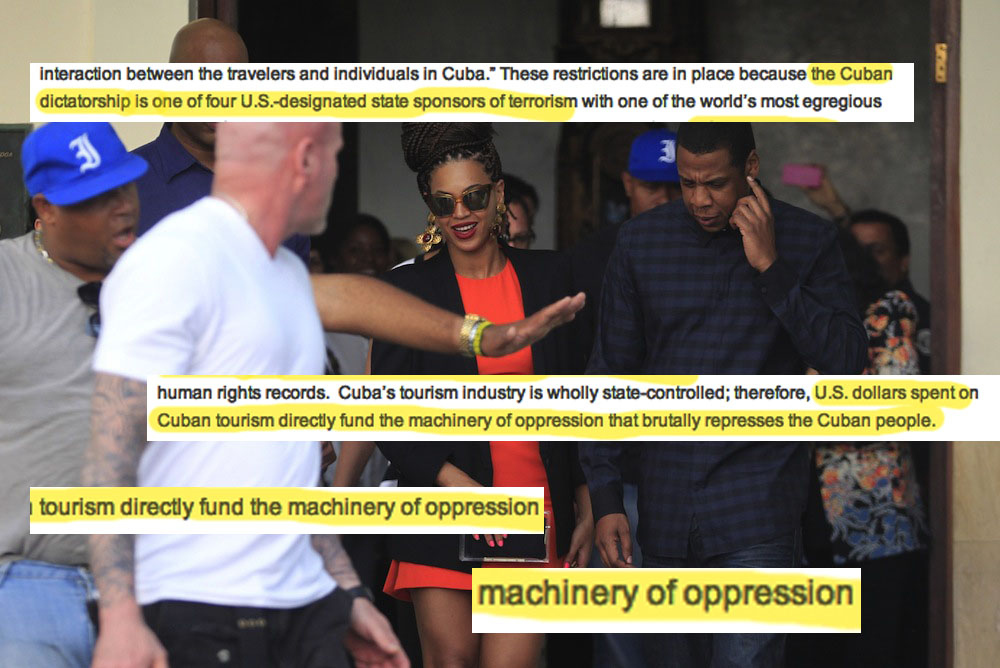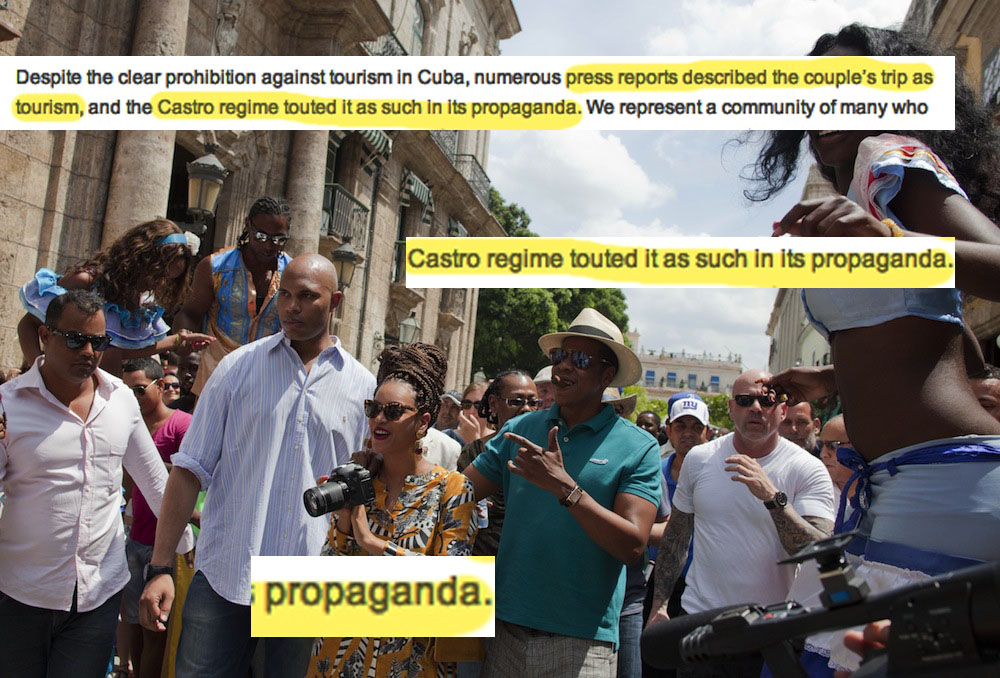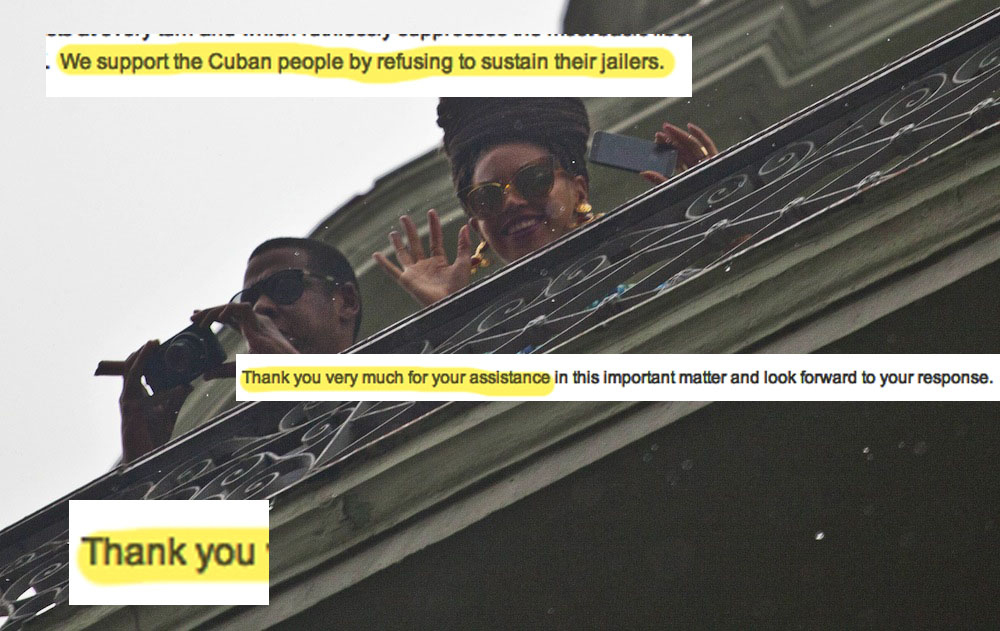 Read the full letter here.
UPDATE: A Treasury Department spokesman said, "We have received [the letter], it is under review and OFAC will respond accordingly."