Presidential inaugurations are a big deal, so they get dress rehearsals.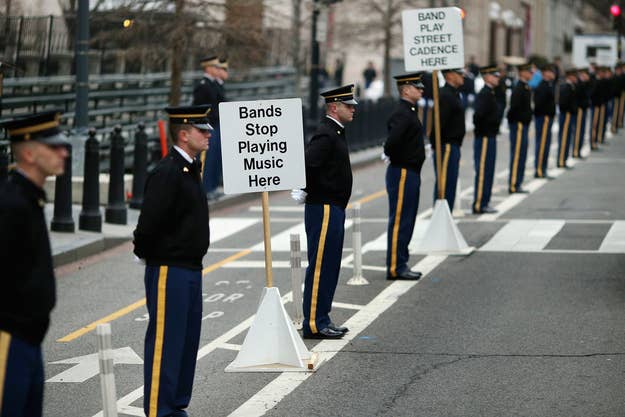 There were actors portraying President Obama, the first lady, Vice President Biden and Dr. Jill Biden at the rehearsal.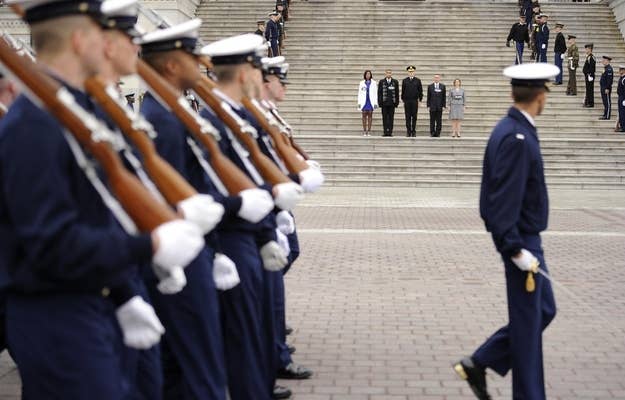 They kind of sort of look like the real thing but mostly they don't but it's OK because they have name tags.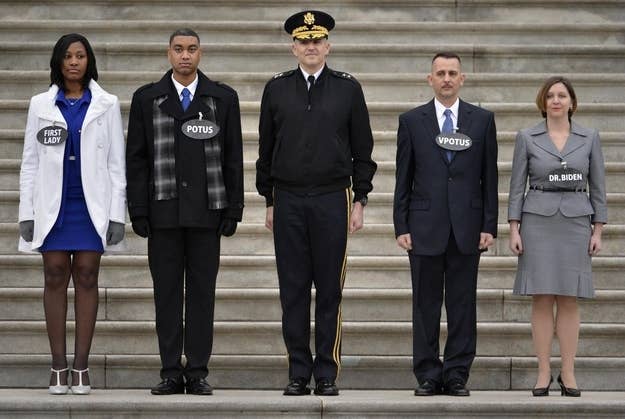 Air Force Staff Sgt. Serpico Elliott stood in for President Obama.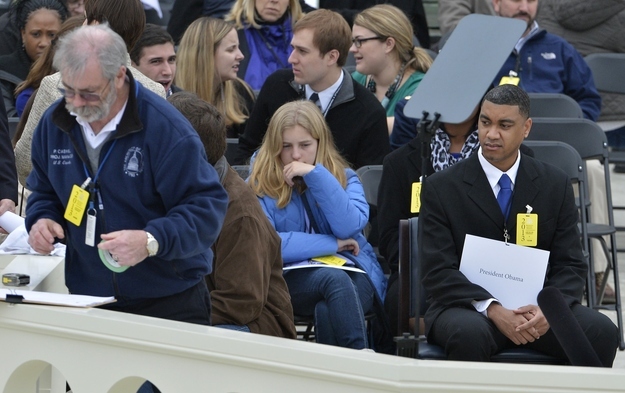 He did a very good job holding his right arm at the square.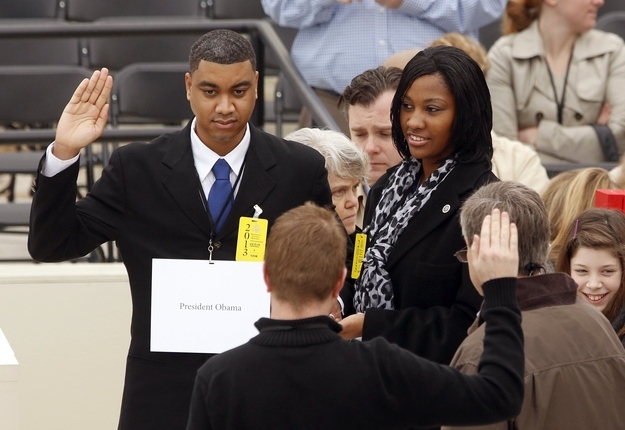 He put his left arm on a padfolio. The real President Obama won't be sworn in using a padfolio. He'll actually use two Bibles, one owned by Abraham Lincoln and the other by Martin Luther King, Jr.
Chief Justice John Roberts will be administering the oath to President Obama, but for the dress rehearsal, this guy in a black fleece did it.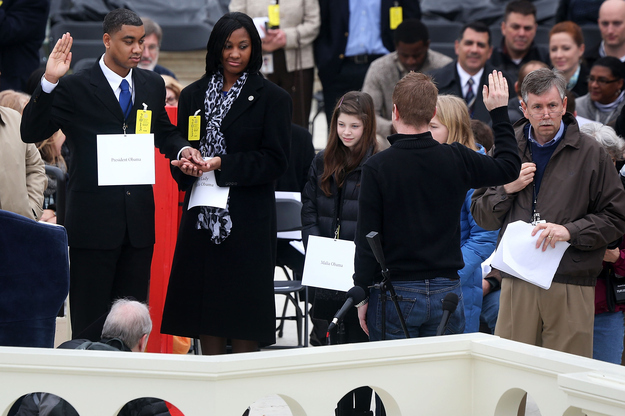 During the 2009 dress rehearsal, the actors didn't get to use a padfolio and the font used for their name tags was Impact.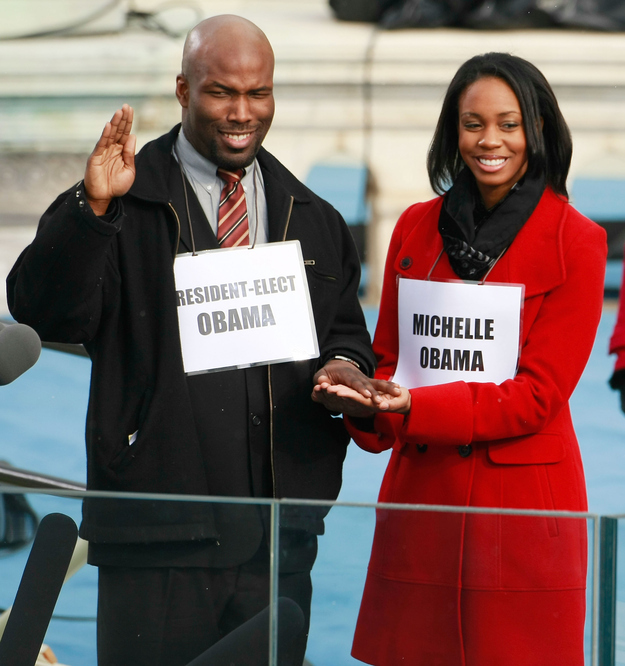 The real 57th Inauguration will be held January 21.