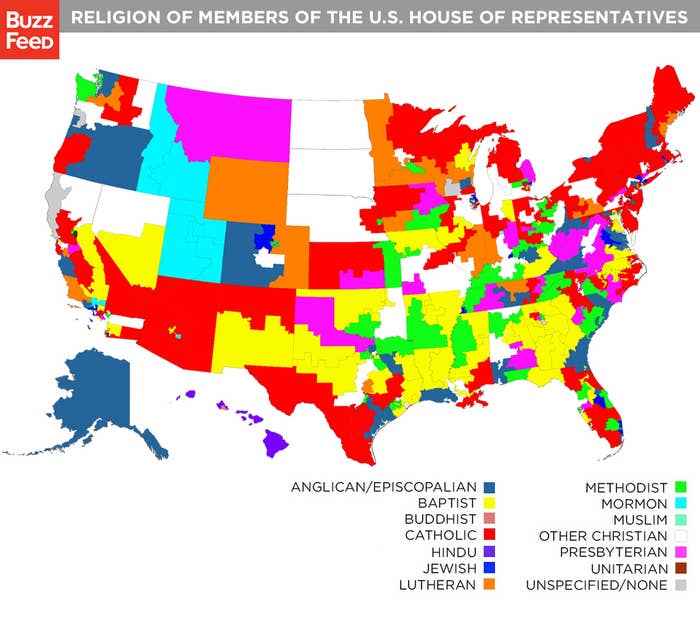 BuzzFeed has mapped out the religions of the 435 members of the U.S. House of Representatives by their districts, according to how they have publicly identified themselves as well as statements their spokespeople have made to BuzzFeed.
There are 31 religions represented in the House, including 26 different sects of Christianity. Catholics make up the largest group with 136 members, followed by Baptists with 66 members, Methodists with 45 members, Anglicans/Episcopalians with 35 members, Presbyterians with 28 members, and Jews with 22 members. There is only one atheist.
The majority of Catholics and Jews are Democrats, and the majority of Anglicans/Episcopalians, Baptists, Lutherans, Methodists, Mormons. and Presbyterians are Republican. Among religions with more than more than five seats, Jews are the most partisan; 21 of the 22 Jews are Democrats. Mormons are the second most partisan; seven of the eight Mormons are Republicans.
Other than states with a single seat, Idaho and Utah are the only states to be represented exclusively by a single religion.