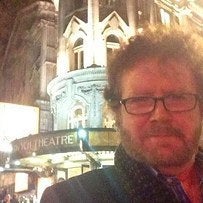 Goddard (left) and Egan (right)
LOS ANGELES — Broadway producer Gary Goddard, who has been accused along with three other Hollywood executives of sexually abusing an underage boy in the late '90s, offered evidence that he says shows that he was not in Hawaii when the alleged abuse occurred, in a motion to dismiss the case against him filed in U.S. District Court on Thursday.
Goddard provided copies of his day planner, receipts, and other documents in the motion to show he was not in Hawaii between Sept. 1, 1999, and Oct. 31, 1999, when Michael Egan, now 31, said he was sexually abused as a teenager at the Paul Mitchell estate in Kailua.
Some of the documents that were offered as proof that Goddard wasn't in Hawaii in September and October 1999.
Goddard also claimed he loaned Egan $25,000 in October 2005, according to the motion. Egan allegedly approached Goddard about needing money to invest in a Halloween-themed attraction in Las Vegas. After loaning Egan the money, Goddard never heard from him and was never repaid, the motion states.
Egan sued his brother Jason in 2002 over a haunted attraction called Fright Dome that was later renamed Tomb of Darkness. Michael Egan claimed he was a partner in the attraction, but was not allowed to participate or receive any share of the profits, according to the lawsuit filed in a Nevada District Court.
The promissory note included in the motion claiming Goddard loaned Egan $25,000.
The allegations against Goddard have had a "devastating impact on Mr. Goddard's emotional well-being and livelihood," the motion states, and "it is impossible to quantify the damage that [Egan's] lies have already caused Mr. Goddard."
Egan sued for sexual abuse 14 years ago against different men than he is suing now. Goddard's motion to dismiss the suit comes after revelations in a nearly 1,000-page document reviewed by BuzzFeed that cast doubt on Egan.
Egan's attorney, Jeff Herman, did not immediately respond to request for comment on Goddard's motion.
Documents from Goddard's motion that include copies of 1999 receipts and planner and calendar pages: