Lightning Strikes Christ The Redeemer Statue And Breaks Off Its Finger
A nasty thunderstorm Thursday damaged the famous statue and knocked out power in several Rio de Janeiro neighborhoods.
Lightning struck the Christ the Redeemer statue in Rio de Janeiro Thursday, and broke off a finger from the statue's right hand, Father Omar Raposo told Globo Radio.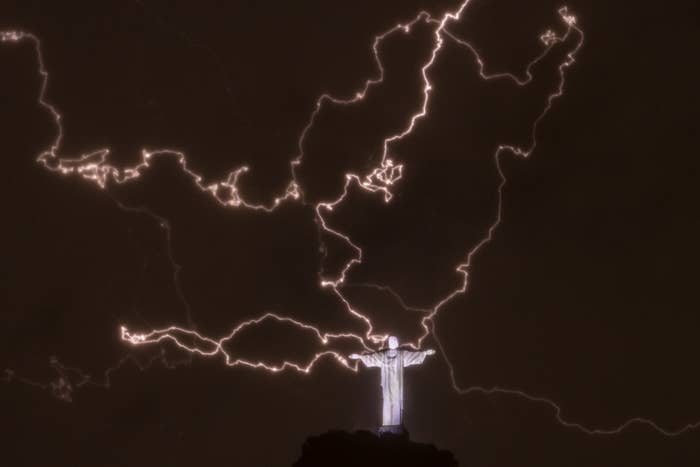 The 125-foot statue is frequently hit by lightning. It was last renovated in 2010 for $4 million in repairs to a hand and its face.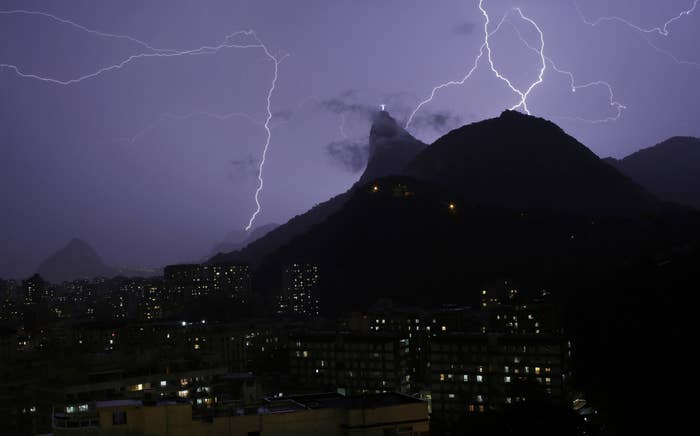 The storm lasted 90 minutes, flooding streets and knocking out power for tens of thousands of residents.