Hillary Clinton Tweets!
The former secretary of state's Twitter account was verified less than an hour after it was unlocked.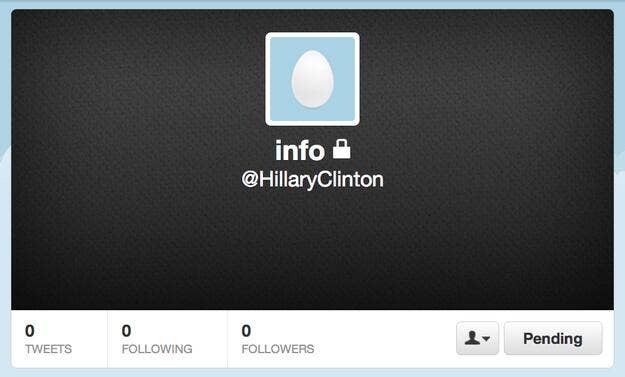 This is her account this morning.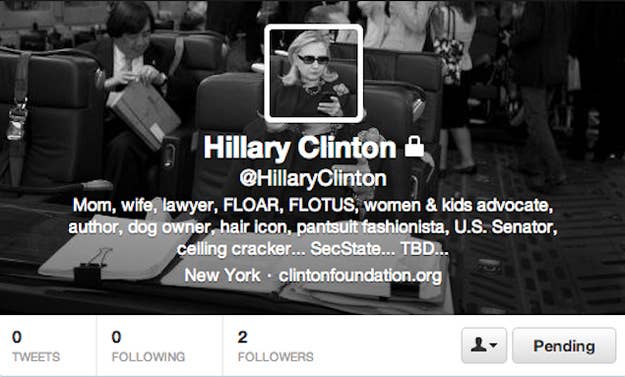 This is her account, now verified.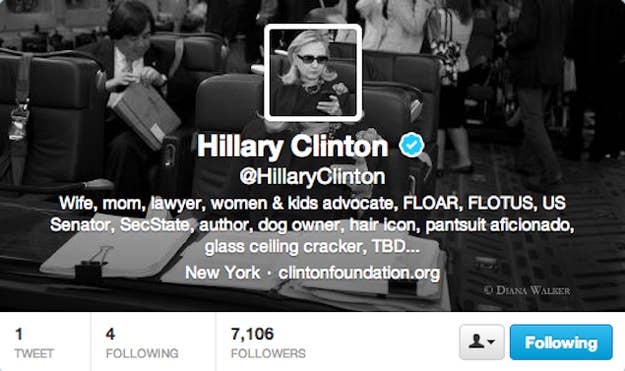 This was her first tweet, thanking Adam Smith and Stacy Lambe, the creators of the Texts from Hillary meme.
Former President Bill Clinton tweeted at her shortly after.