Irwindale, Calif., City Council Declares Sriracha Factory A Public Nuisance
Huy Fong Foods has 90 days to mitigate odors from its plant, or city officials say they will do it themselves.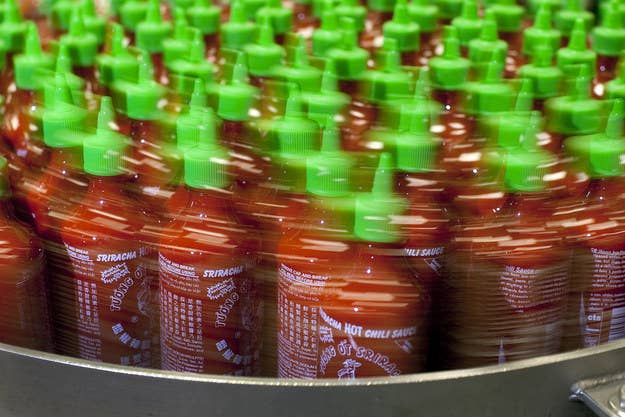 LOS ANGELES — The Irwindale, Calif., city council declared that a a plant that produces Sriracha chili sauce a public nuisance Wednesday, giving the facility 90 days to make changes to an odor some neighbors have complained about.
Huy Fong Foods, which made about $85 million last year and sells Sriracha sauce in green-capped bottles, must mitigate the odor by the end of the 90-day deadline, or city officials could enter the facility and make changes, according to the Associated Press.
An attorney who represents Huy Fong Foods said the company has been working toward resolving the problem since complaints were filed by neighbors last year. He told the Associated Press the nuisance declaration was the city "flexing its muscle and thumbing Huy Fong in the eye."
At least 18 complaints were filed last year against Huy Fong Foods from residents who said the odor caused irritation, coughing, and headaches. Irwindale sued the company in October. A judge ruled the plant to stop producing the sauce in November, but by then, the pepper-grinding season had already ended.