How A Case About Invisible Dental Braces Could Change The Way Hollywood Does Business
Will the government put a tariff on movies that receive foreign subsidies?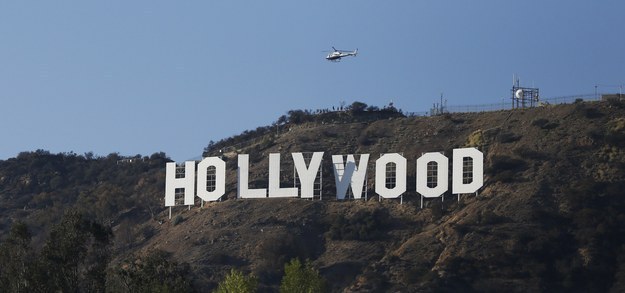 LOS ANGELES — A decision in a patent case over invisible dental braces decided by the U.S. International Trade Commission late Thursday could lead to the end of an international tax incentive arms race for film production, visual effects workers in the entertainment industry hope.
The commission found five patents of Align Technology Inc., a San Jose company that creates medical devices for dentists and orthodontists, had been infringed by ClearCorrect Operating LLC, according to a press release. Align's invisible braces are created for patients using a 3D printer and they straighten teeth without a mouth full of metal and the pain of traditional braces.
In the case, Align alleged ClearCorrect was infringing on its patent by transferring digital files of dental plans from its office in Pakistan to its office and 3D printer in Texas. The full opinion from the commission has not yet been published.
The case attracted the attention of the Motion Picture Association of America and Google because of the implications it could have on whether digital file transfers are considered imports under the Tariff Act. Google said they were not, but in a filing, the MPAA disagreed.
In order to protect American industries that create content that is increasingly being distributed digitally, like films, music, and software, the MPAA said the commission needs to include electronic transmission in its definition of "articles" protected by the Tariff Act. It also noted the rise of piracy and other forms of illegal trade, particularly in other countries.
But the MPAA's interest in protecting films from piracy could prove to be a weapon that could be used against it, said Daniel Lay, who runs the website Vfxsoldier and organizes protests for visual effects workers.
"If the MPAA is saying films are a tangible good, and those goods are heavily subsidized by a foreign government, the law allows us to put duties on that," Lay said.
Since the late '90s, a growing number of countries and states have offered tax incentives to lure film production away from its hub in the Los Angeles area, and they've been effective. In the past two years, only one big-budget feature film, Star Trek Into Darkness, was shot exclusively in California.
Runaway film production has been especially difficult for visual effects workers, who lose jobs when studios shutter and move frequently to find work as studios chase after locations offering the best deals. In British Columbia, Canada, for example, the government can pay for up to 60% of a visual effects worker's salary, a figure Lay said many didn't believe, so he posted an email screenshot from a conversation with a British Columbia film office employee to verify.
"We've essentially become government workers," he said.
California has tried to stem its losses by offering its own incentive program of $100 million a year. A bill seeking to expand the state's incentives is currently being considered in the legislature. But Lay believes the efforts are futile. Even if California offers more money, studios will pit its offer against other governments in an attempt to get a better deal.
"I keep calling this disaster capitalism," he said. "What's the long-term solution?"
Lay said he and other visual effects workers plan to push the commission to impose a tariff on all films that receive foreign tax incentives.
"The MPAA and the [International Trade Commission] have confirmed our position that digital products are goods, their electronic transmission are effectively imports, and the Tariff Act applies, which contains not only strong anti-piracy provisions, but strong anti-subsidy duty provisions too," he said. "We have been working on the case, which we hope to submit in the coming months."
MPAA spokesman TJ Ducklo said he believes his organization and the ITC hold the same views.
"Congress has given the ITC broad authority to protect U.S. industries from unfair acts in importation, including copyright infringement," Ducklo said in an email. "In order to fulfill that mandate to protect American business, the ITC must be allowed to tackle infringement where it most often occurs — online. Otherwise, American businesses lose an important protection, which puts them at a significant international disadvantage."