Homemade Bomb Set Off In Beijing Airport
The suspect was the only person injured. He is currently being treated.
A man in a wheelchair set off a homemade bomb in Terminal 3 of the Beijing Capital International Airport Saturday, Chinese state media reported.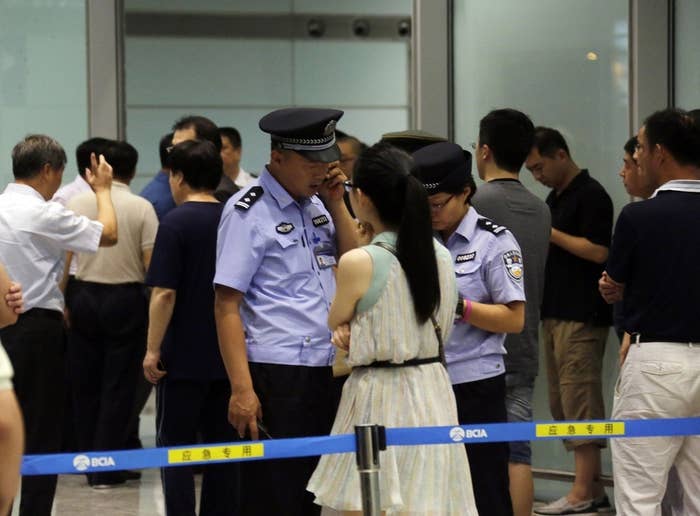 The suspect was injured and is being treated for his injuries, but no other people were hurt. No flights were affected.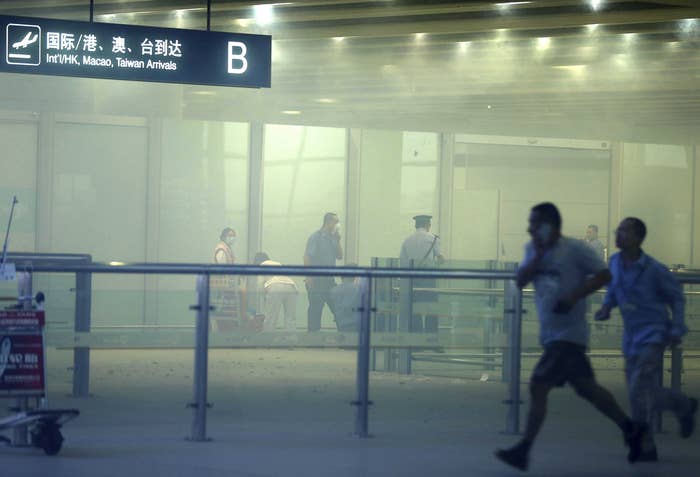 Here, a policeman stands in the smoke after the bomb went off.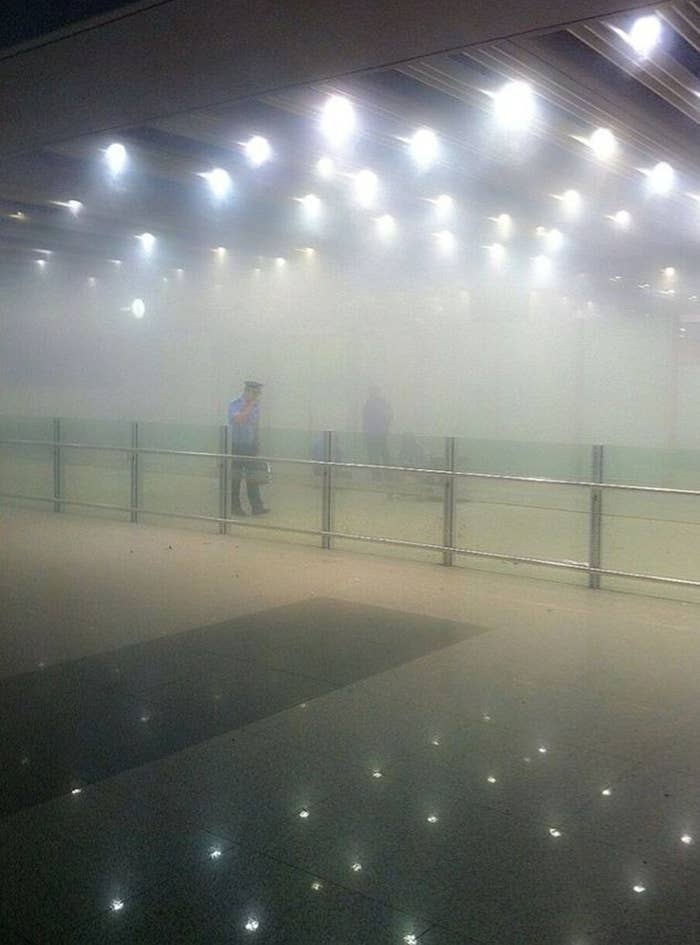 The Xinhua News Agency said the suspect was seen handing out leaflets before the blast. He's believed to have a blog where he wrote, "Because we are peasants and we are poor, no one is willing to help us," although the AP couldn't verify its authenticity.