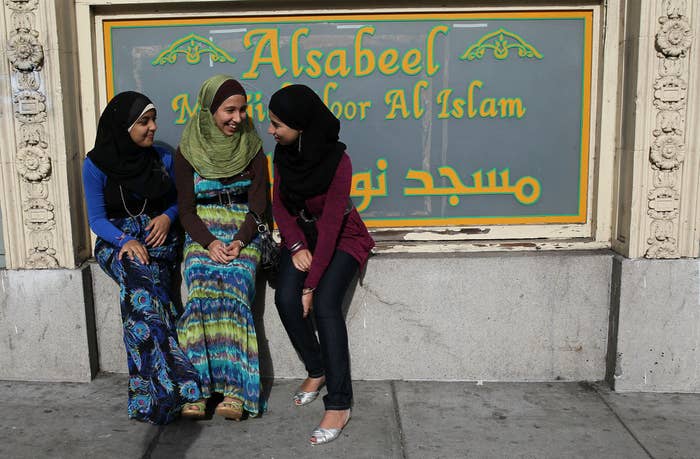 Half of Muslim students said they have been picked on because of their religion, according to a survey of 500 Muslim students in California ages 11 to 18.
The study, conducted by the California chapter of the Council on American-Islamic Relations, found that while most Muslim students said they feel comfortable with their classmates knowing about their religion, many reported being bullied in various ways.
One of out ten students said they have been slapped, kicked, punched or hit because of their religion, and 50% said someone at school made mean comments to them or spread rumors about them because of their religion. At least 17% of female students who wear a hijab said they experienced offensive touching or pulling of their hijab.
"Being called 'terrorist' or 'Bin laden' is still a reality for many American Muslim students," CAIR-LA Civil Rights Manager Fatima Dadabhoy said in a statement. "Throughout the course of this study, we were alarmed to find that many Muslim students didn't even deem this as a form of bullying."
The study found only 32% of students reported this behavior to a teacher, and 42% said reporting it to an adult helped the situation.
"Through this report, we hope to show that a decision to dismiss mistreatment as a natural consequence of being Muslim in America, or simply part of growing up, is unacceptable and normalizes a toxic school environment," Dadabhoy said.
Here are some of the highlights from the study: