Google Celebrates Easter With Cesar Chavez Doodle
Google says its doodles are meant to "celebrate holidays, anniversaries, and the lives of famous artists, pioneers, and scientists."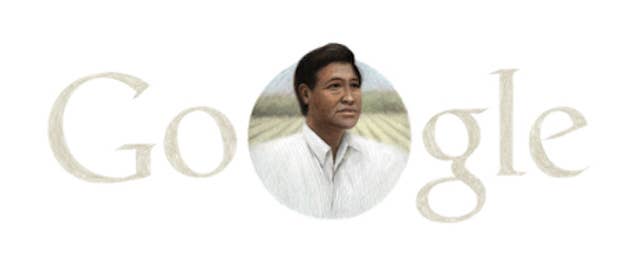 Google enraged conservatives Easter Sunday by observing the birthday of the late labor leader Cesar Chavez rather than commemorating what is considered the holiest Christian holiday with a doodle. It upset some people.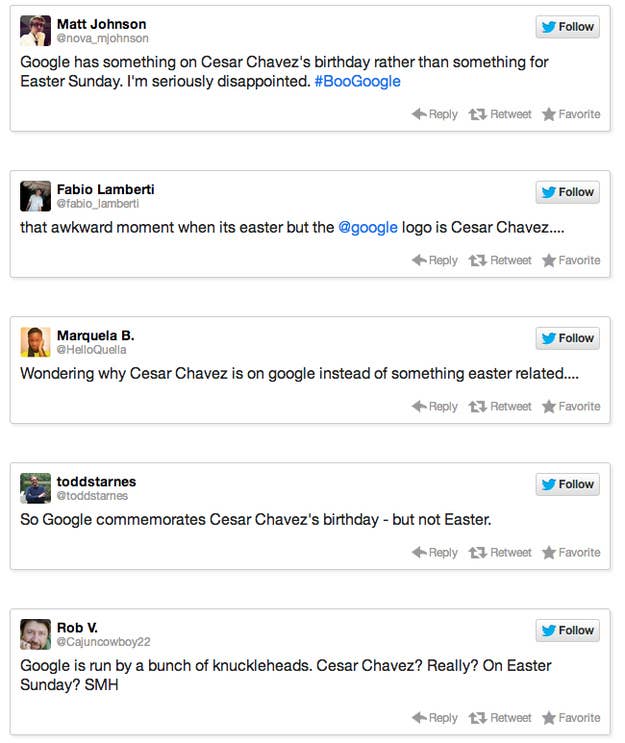 From Google's page on doodles:
Who chooses what doodles will be created and how do you decide which events will receive doodles?
A group of Googlers get together regularly to brainstorm and decide which events will be celebrated with a doodle. The ideas for the doodles come from numerous sources including Googlers and Google users. The doodle selection process aims to celebrate interesting events and anniversaries that reflect Google's personality and love for innovation.
Google often creates doodles for Christmas, but they use more generic holiday or winter imagery rather than any religious symbolism.
Update: A Google spokesperson told BuzzFeed: "We enjoy celebrating holidays at Google but, as you may imagine, it's difficult for us to choose which events to highlight on our site. Sometimes for a given date we feature an historical event or influential figure that we haven't in the past."