French Solider Stabbed In The Neck While On Patrol
The identity of the suspect is unknown, and French President Francois Hollande said authorities are looking into possible connections to the attack in England, but cautioned against jumping to conclusions. UPDATE: The soldier has been hospitalized and is expected to survive.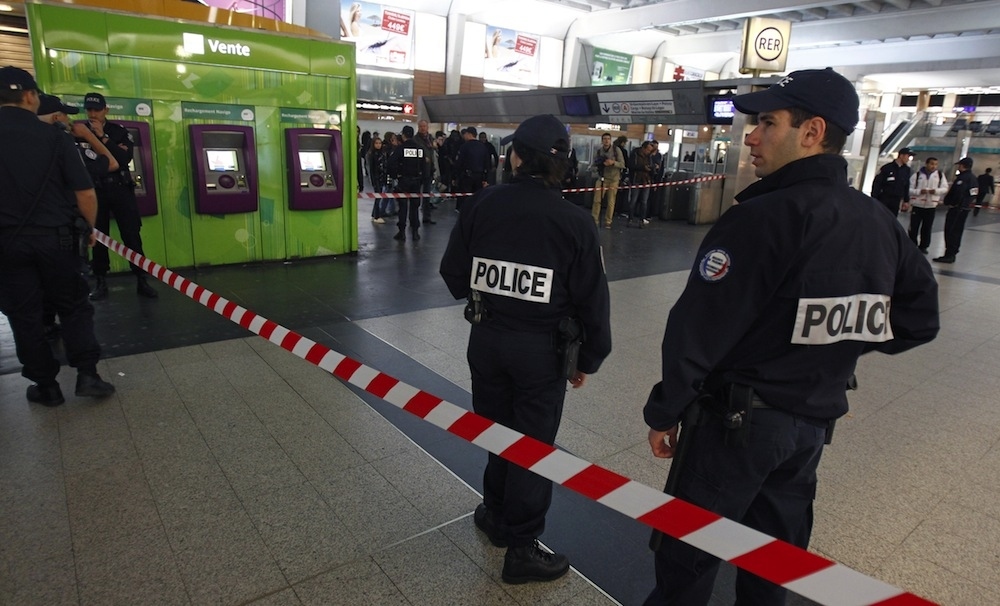 A French soldier was stabbed in the neck while on patrol, according to Reuters. The solider was on patrol with two others when the attack occurred at about 6 p.m. local time. The suspect, a man police described as bearded, of North African origin and about 30 years old, was able to flee into a shopping area and is still at large.
"We still don't know the exact circumstances of the attack or the identity of the attacker, but we are exploring all options," French President Francois Hollande told reporters. Hollande said authorities were investigating any connection with the recent attack of a British soldier in London, but cautioned against jumping to conclusions about the attack, at a press conference. "There could be a link, but we will look at all the elements."
The soldier, whose identity has not been release, was hospitalized following the attack. "The soldier was attacked because he is a soldier," Defence Minister Jean-Yves Le Drian told journalists. A police spokesperson said the soldier had "lost a lot of blood," but was expected to survive.