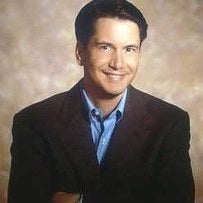 Ancier (left) and Egan with his mother (right)
LOS ANGELES — Former NBC President Garth Ancier Thursday filed a motion to dismiss a sexual abuse case filed against him by Michael Egan, who accused him, X-Men director Bryan Singer, and other Hollywood executives of sexually abusing him when he was underage.
In the motion, filed in a U.S. District Court in Hawaii, Ancier argues he was too busy from July to September 1999 to travel to Hawaii where the abuse allegedly occurred. He was named NBC president in May 1999 and was working with shows that summer and into sweeps period. "Taking time off for two trips to Hawaii would have been virtual suicide," he wrote in a declaration.
Also included in the motion are three declarations from people close to Ancier and Egan who claim under penalty of law Ancier was not in Hawaii during that time.
Egan's friend Chad Shackley, whom Egan accused of abusing him in a 2000 lawsuit and maintained close ties with, according to messages obtained by BuzzFeed, wrote Egan never told him Ancier engaged in any sexual activity with him and never witnessed any sexual activity occur between the two. He also wrote he went on two trips to Hawaii in 1999 with Marc Collins-Rector, a registered sex offender Egan sued for sexual abuse in 2000 who allegedly organized the Hawaii trips Ancier was on. Shackley said he did not recall Egan or Ancier on either trip. This is the first Shackley has commented publicly on the new allegations.
Ancier's personal assistant from 1999, Renate Radford, also denied Ancier was in Hawaii in a declaration, as did the personal chef of Collins-Rector, Melvin Berman.
Ancier is the final of the four men accused of sexual abuse by Egan to file a motion to dismiss. Singer and Broadway producer Gary Goddard filed motions to dismiss last week. David Neuman, who was a former executive in a digital video company started by Collins-Rector that Singer invested in, filed a motion two weeks ago.