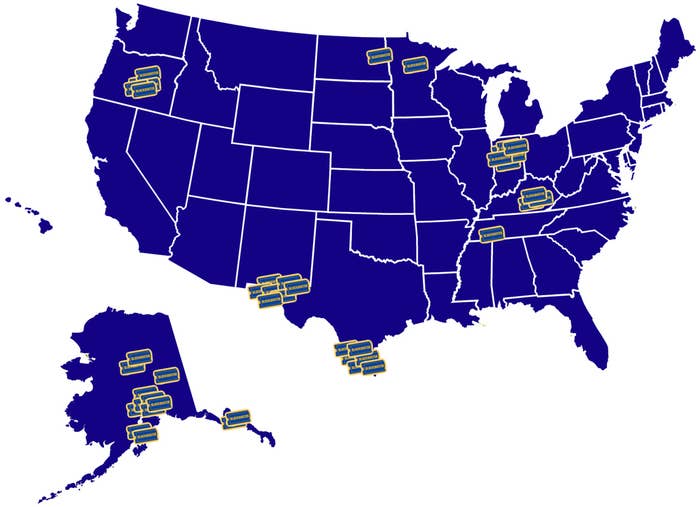 DISH announced Wednesday it would be closing it's 300 remaining Blockbuster stores, but there are still about 50 franchise locations that will not necessarily be closing.
Blockbuster customers in Alaska and southern Texas, for example, will still be able to rent videos, said Alan Payne, who owns the franchise locations there.
"We're operating independently," he said. "We have no plans to shut down."
Payne said he doesn't expect much of a change in how he runs his stores, because corporate interaction has always been minimal.
DISH, which purchased Blockbuster in 2011 for $322 million after making the winning bid for the chain in a bankruptcy court auction, is currently in the process of coming to a licensing agreement with the franchises, Payne said.
A DISH spokesperson said the company did not have a list of the franchise locations, however, according to calls made to stores and owners of stores in the following towns, these are the where they are located:
Alaska
Anchorage
Eagle River
Fairbanks
Juneau
Indiana
Delphi
DeMotte
Knox
Monticello
Rensselaer
Rochester
Kentucky
Russell Springs
Somerset
Minnesota
Bemidji
North Dakota
Grand Forks
Oregon
Bend
Madras
Redmond
Tennessee
Selmer
Texas
Brownsville
Edinburg
El Paso
Harlingen
McAllen
Mission
Weslaco
Note: Some towns have more than one franchise Blockbuster location.