Elvis Impersonator Says He Was Framed By Karate Instructor In Ricin Case
A new arrest has been made in the case of the ricin-laced letter sent to President Obama.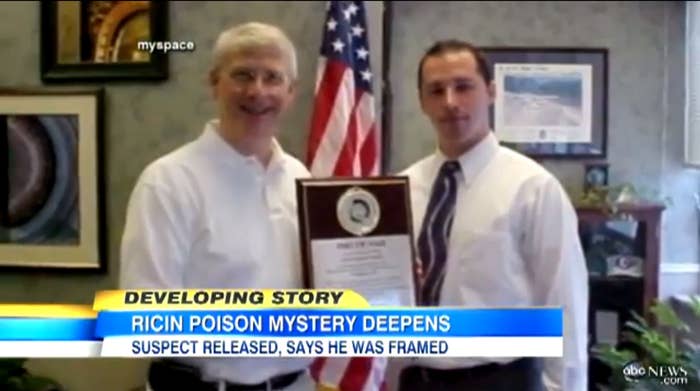 The FBI has arrested a Tupelo, Miss., man in connection with the ricin-laced letters sent to President Obama, U.S. Sen. Roger Wicker and a Mississippi judge.
Everett Dutschke, 41, a karate instructor, was taken into custody by U.S. marshals Saturday morning, according to the AP. Dutschke said his home was searched by the FBI twice in the past two weeks.
Charges were initially filed against Paul Kevin Curtis, an Elvis impersonator, but have since been dropped. Curtis said he was being framed and identified Dutschke as a "potential culprit" Monday. Dutschke, a former Mississippi House of Representatives candidate, has ties to Curtis, Sen. Wicker and the Mississippi judge who received ricin-laced letters. In 2007, Dutschke accused Curtis of tearing down his campaign signs.
Update: Dutschke was charged with being in possession of a biological toxin Saturday.