Donald Trump Starts Trashy Version Of Kickstarter, Gives Wads Of Cash To Strangers
The Donald gave out about $180,000 to people who showed up to his tower Wednesday.
Donald Trump invited the good people of New York City to his tower Wednesday to give them free money.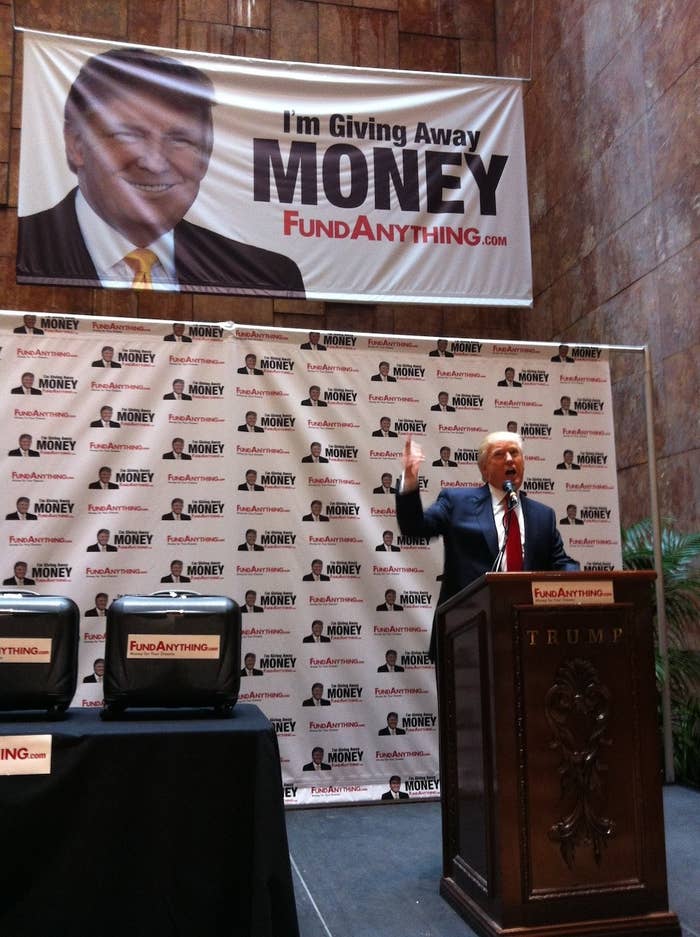 It's part of this program called FundAnything where he says he will literally fund anything.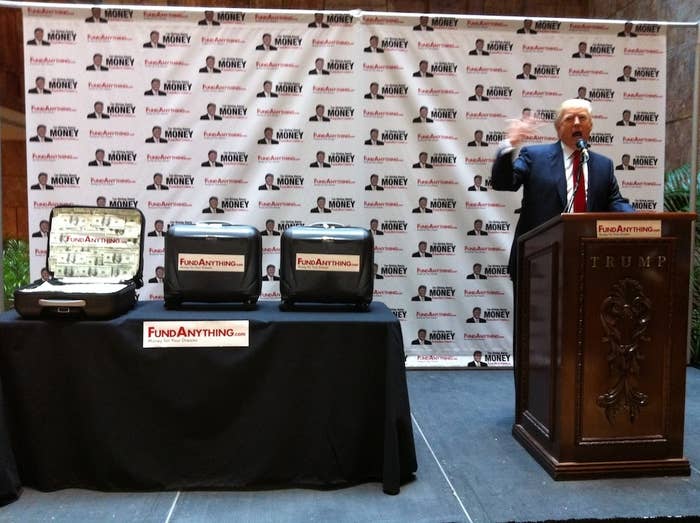 The Donald showed up to his press conference riding down a golden escalator.
And then he gave suitcases full of cash to a small business owner hurt by Hurricane Sandy, a woman with health issues and an aspiring singer-songwriter.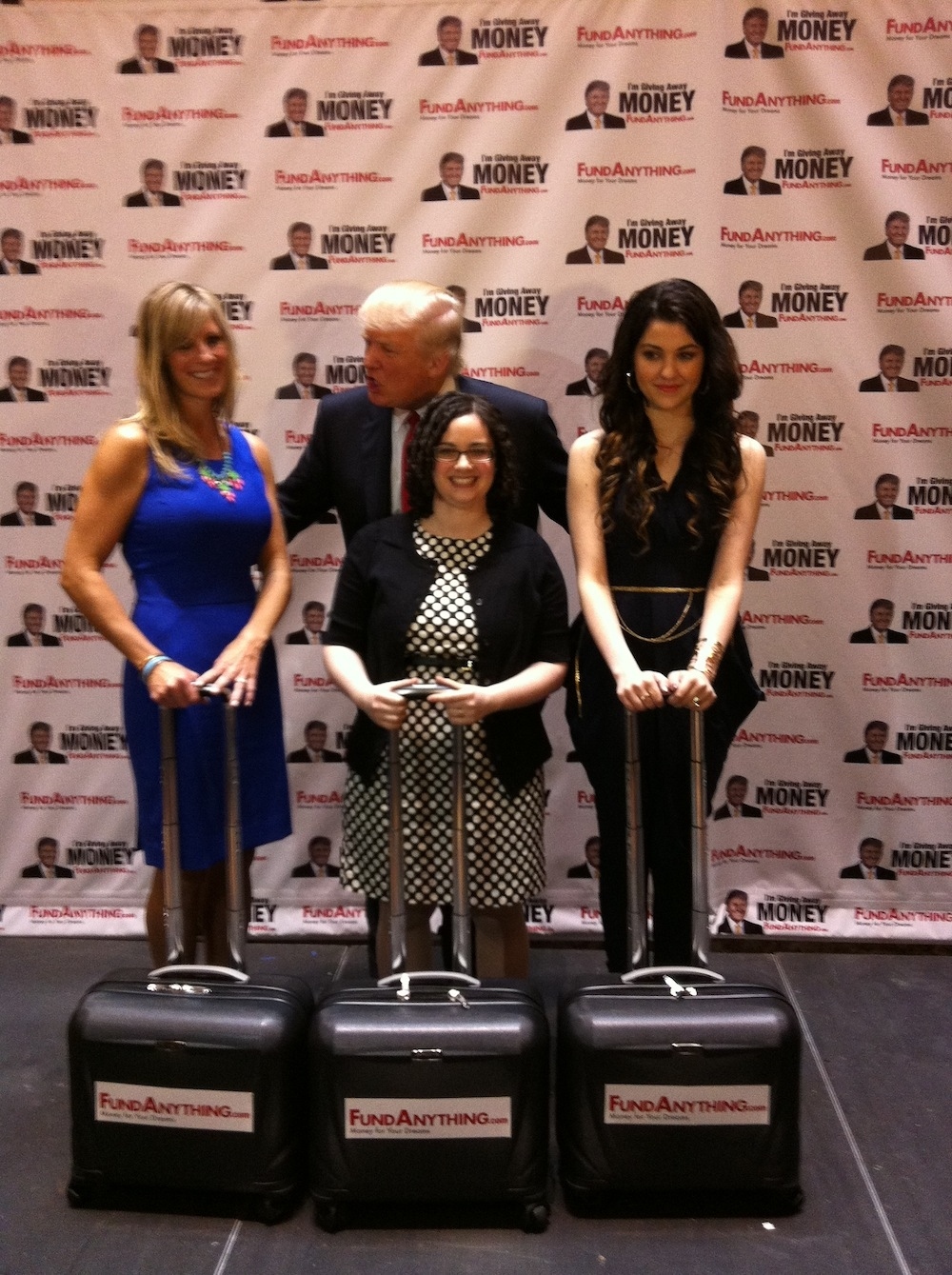 Then he just started writing checks for strangers.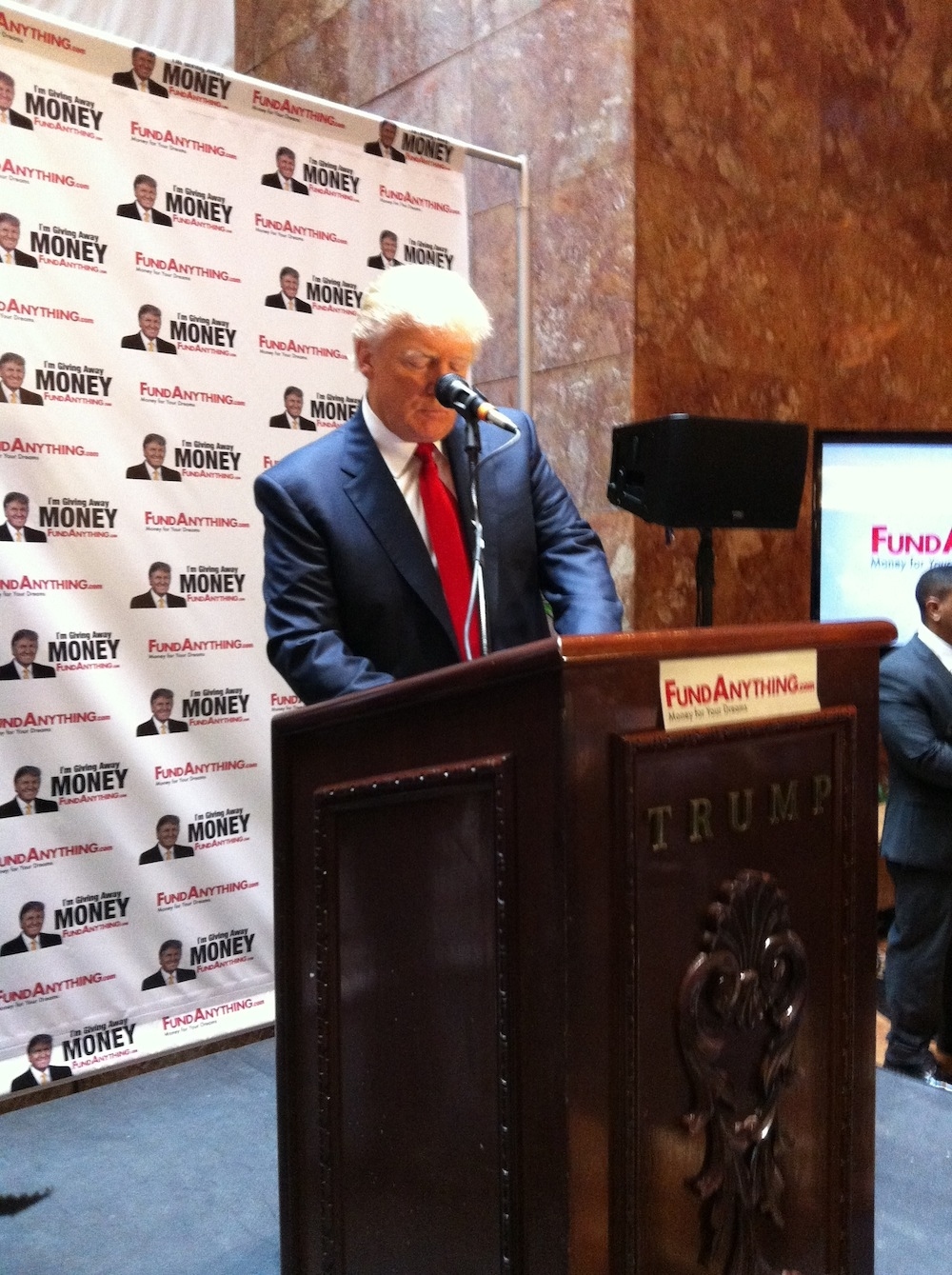 Since he had no idea who these people were, he just signed his name and his assistant or someone filled in the rest.
Then The Donald asked all the people who showed up if they wanted money too. They all did.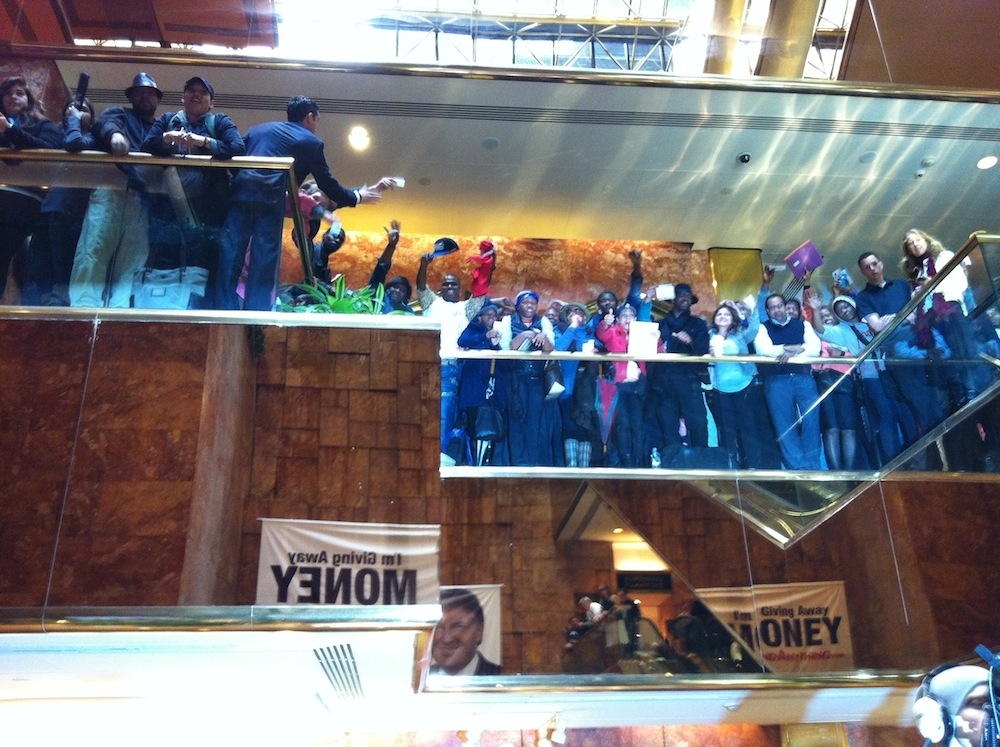 And random people were able to come down and and get an armful of cash.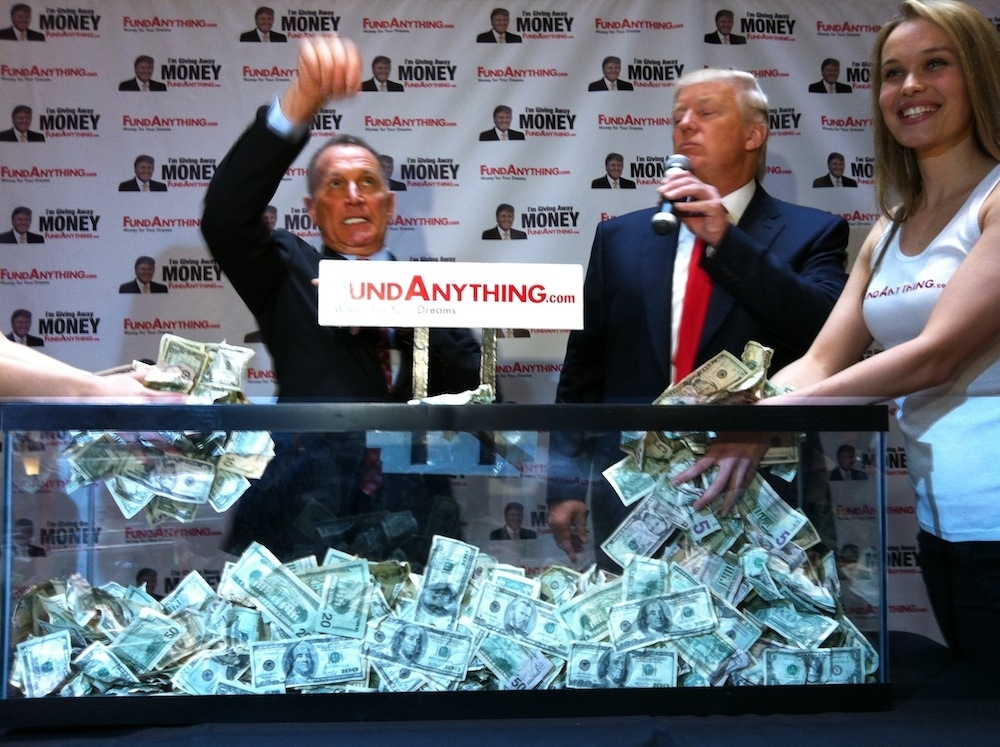 It was kind of insane and there was lots of yelling.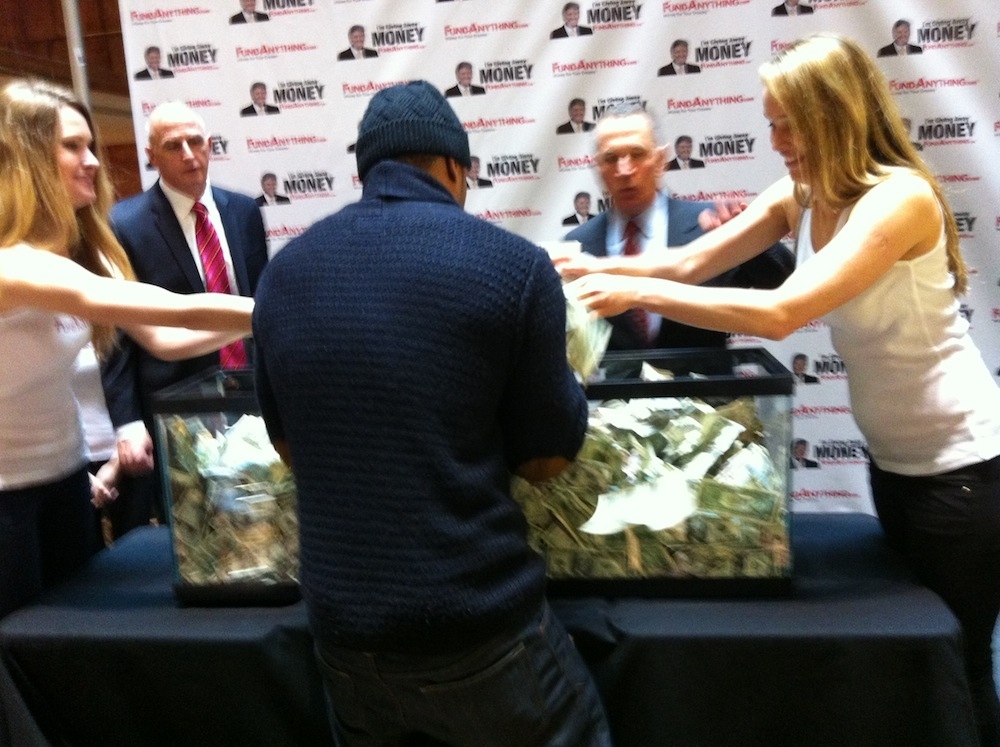 But no one minded because they were getting free money.
And they all got clear bags to hold their money in.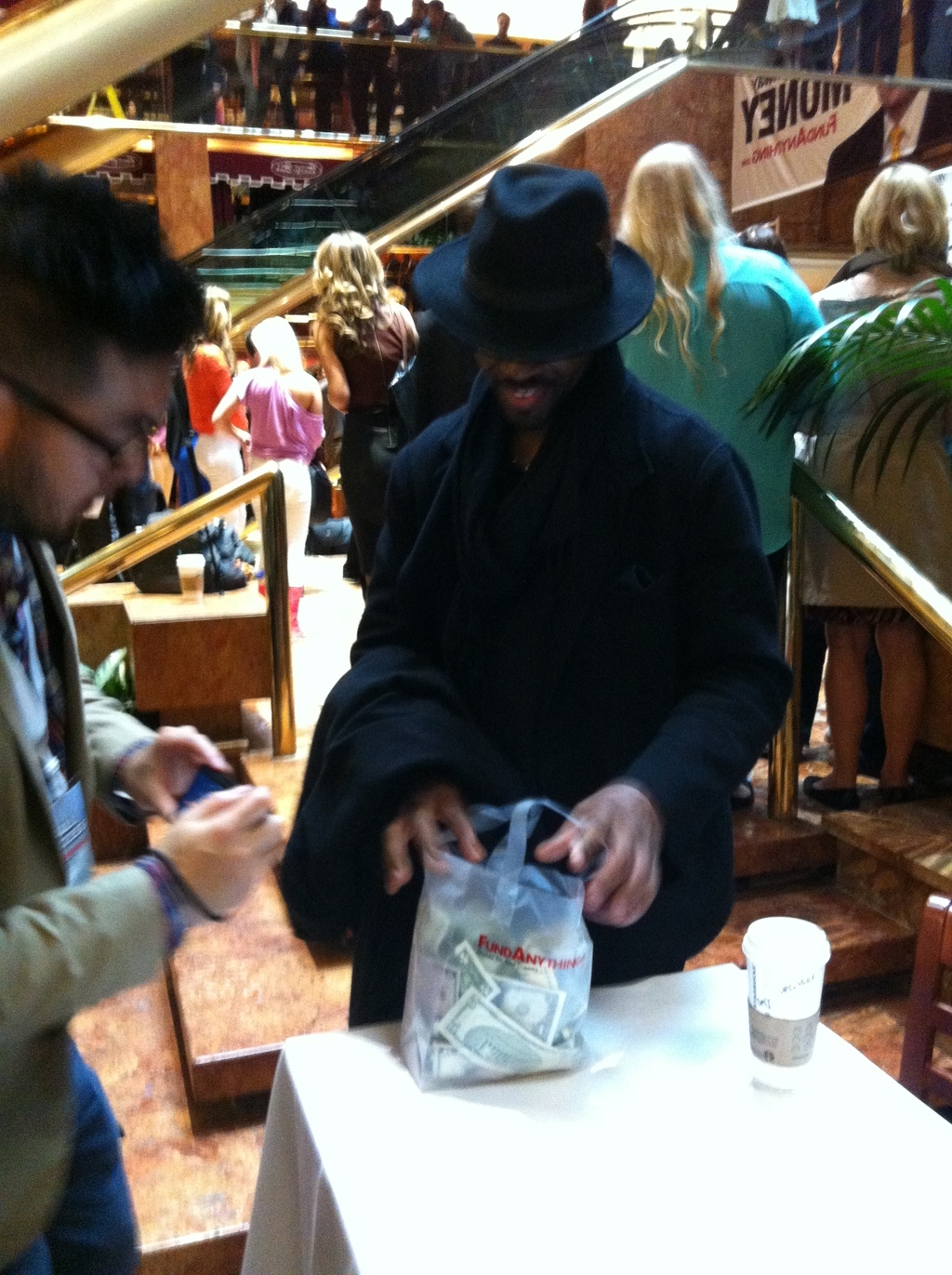 Security had to chase down one woman who they said went through three times. You were only allowed to go once.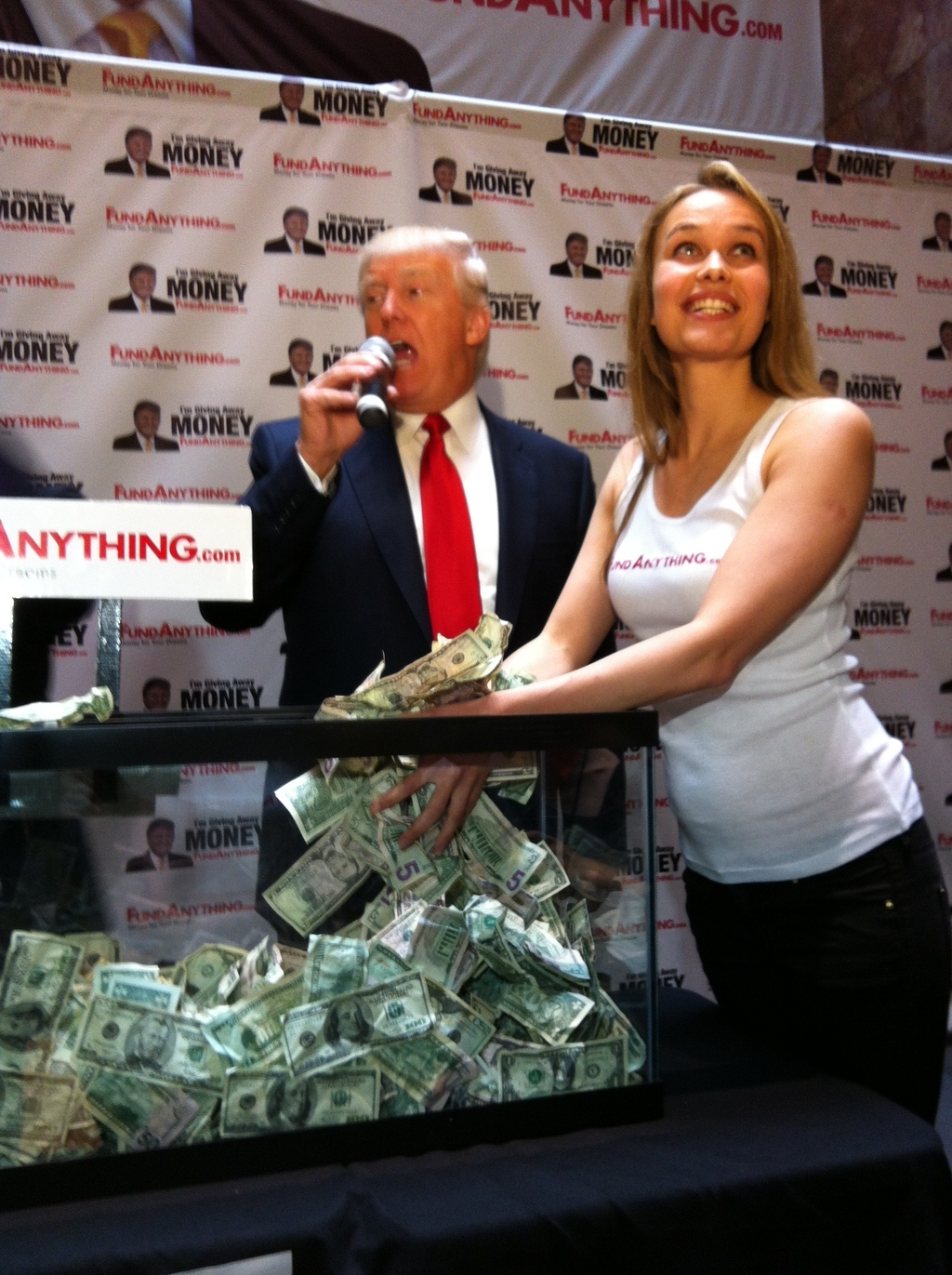 Approximately $180,000 was given out, a spokeswoman said.
Which is chump change for The Donald, whose net worth is $3.2 billion, according to Forbes.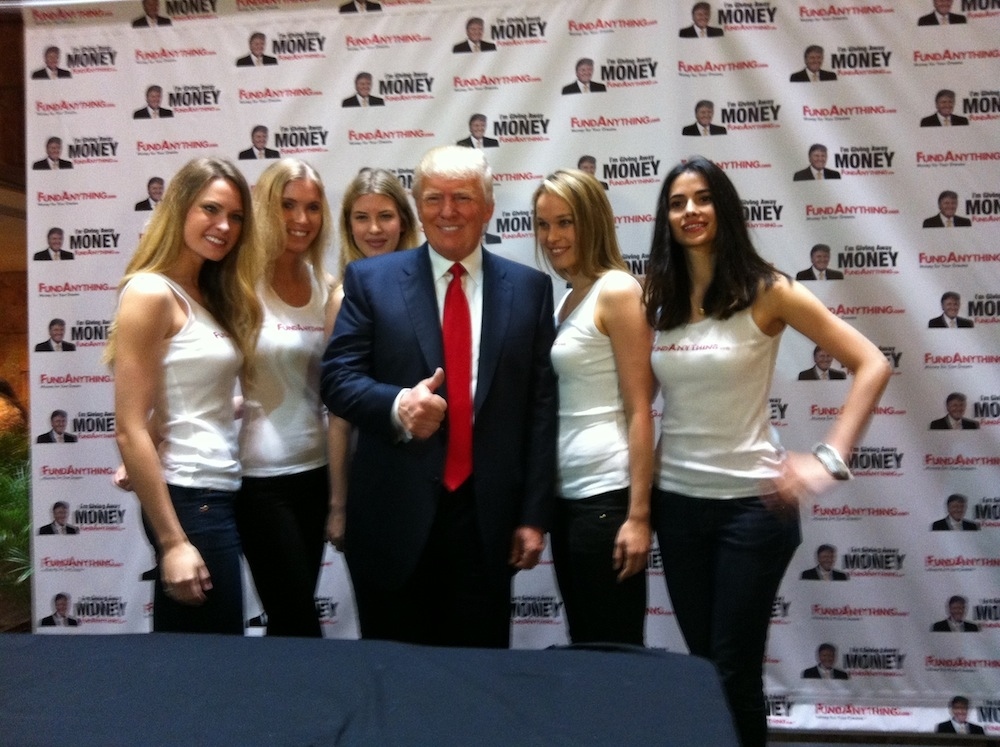 The Donald said if you want some money, all you have to do is go to the FundAnything website and tell him why. Even if he doesn't give you any, maybe other people will because it's a crowdfunding site.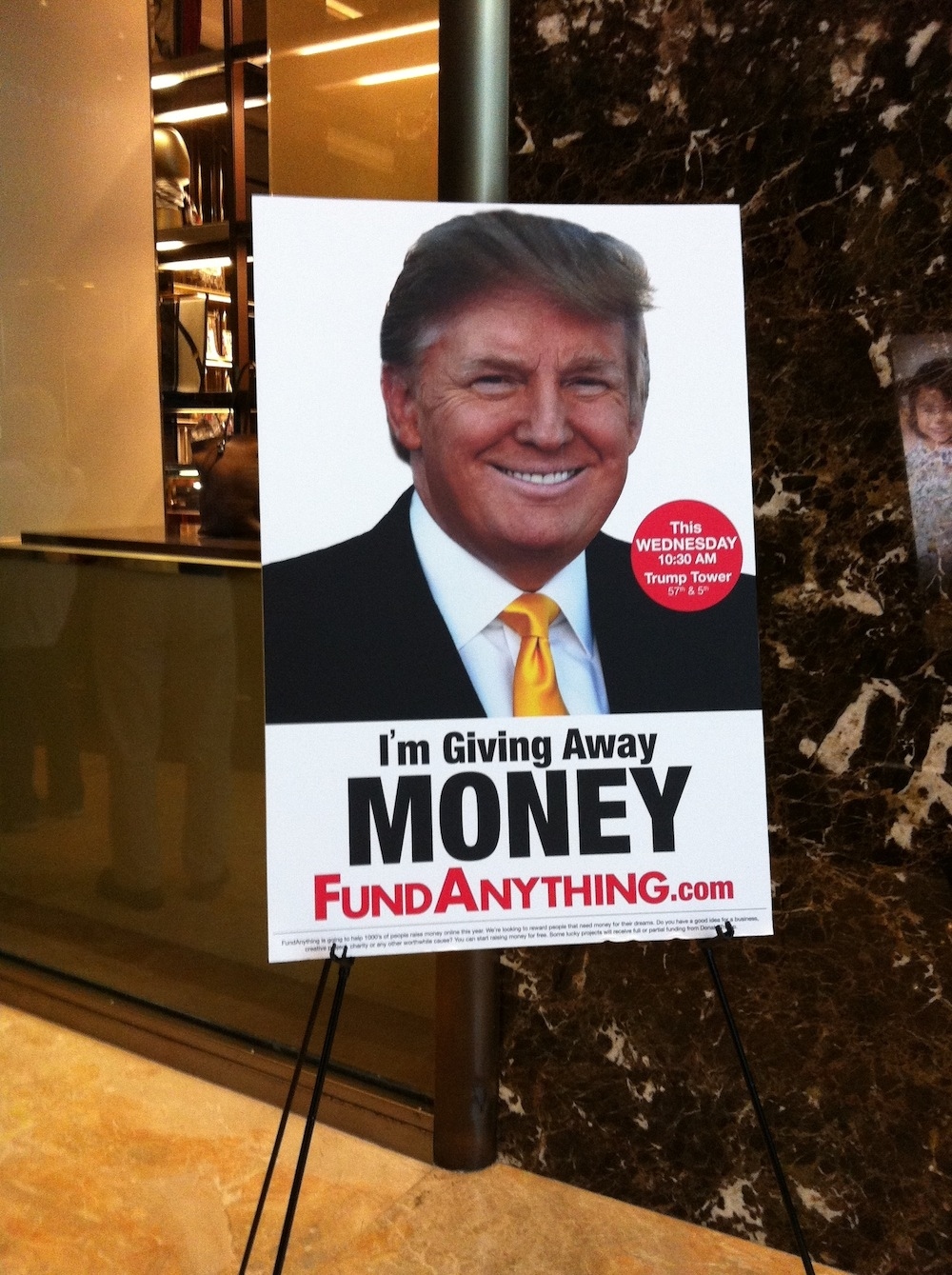 Like a Kickstarter but with more Trump.