Read Complaints From Neighbors About The Sriracha Plant That Might Be Shut Down
A judge delayed ruling on a lawsuit that could shut down production of Sriracha at a California plant.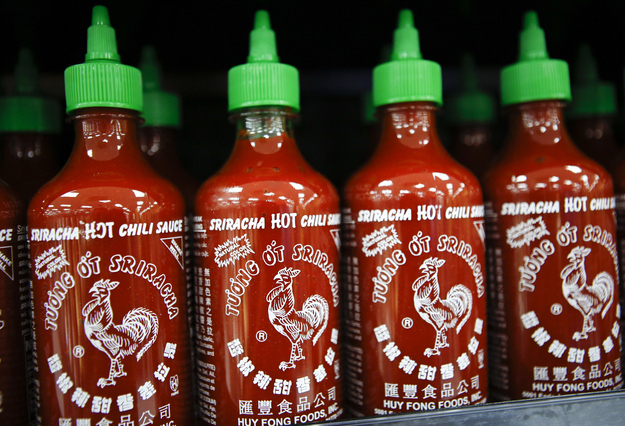 A California judge delayed ruling on the closing of a facility that produces Sriracha chili sauce Friday.
The city of Irwindale filed a lawsuit against Huy Fong Foods after receiving complaints from residents. The suit, which was filed in Los Angeles County Superior Court on Nov. 4, called the plant a public nuisance because of fumes and odors produced when it harvests jalapeño chili peppers.
A judge said he did not have enough information to make a decision in the case. He added that he did not receive a report from the South Coast Air Quality Management District, according to the Los Angeles Times.
At least 18 complaints have been filed with the city, according to court documents. They include:
1.
One resident said she experiences severe coughing.

2.
One resident gags.

3.
Another feels the need to immediately drink water.

4.
Two children get bloody noses more frequently.

5.
Another said he experiences headaches.

6.
And another said she gets itchy.

7.
A family also had to move a bridal shower indoors because it got so bad.

8.
And some people can't even stand to stay in their houses.

Huy Fong Foods released a statement Nov. 1 after a judge denied Irwindale its preliminary restraining order.
"The Company has worked with the City and other governmental agencies in this matter and will continue to do so. The Company has taken recent steps to enhance its filtration system and is continuing to be proactive and monitor the situation."
Huy Fong Foods must appear in court at least once more, but no date has been set, according to the Los Angeles Times.