California's Spending Could Reach Record Heights Under New Budget Proposal
After years of deficit, Gov. Brown calls for fiscal prudence. But his budget plan has the highest levels of spending from the state's general fund ever.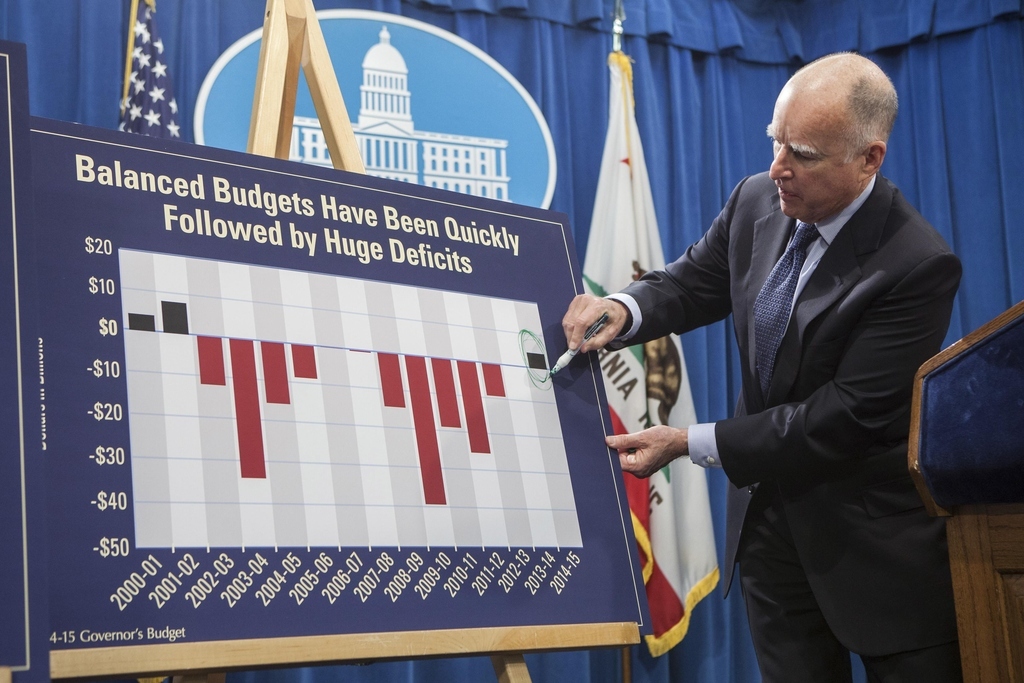 LOS ANGELES — State spending could reach record levels under a budget proposed by California Gov. Jerry Brown Thursday.
"After more than a decade of intractable deficits behind us, California is poised to take advantage of the recovering economy and the tens of thousands of jobs now being created each month," Brown said.
The budget, announced during a daylong statewide blitz with stops in Sacramento, San Diego, and Los Angeles, calls for $106.8 billion in expenditures from the general fund, an 8% increase from the 2012–13 budget. It includes paying off $11 billion in debt and putting away $1.6 billion into the state's Rainy Day Fund, the first deposit since 2007.
"Despite his call for fiscal restraint, the Governor shows little restraint in spending, suggesting billions of dollars in increased spending," said Assemblyman Tim Donnelly, a Republican gubernatorial candidate, in a statement.
But Brown characterized his budget proposal as modest, and pointed to years of deficits that have follow balanced budgets to explain the need for fiscal prudence.
"When you're at at the top of the mountain and you think that's reality, you're wrong," he said.
Brown's proposal will head to the legislature where lawmakers will negotiate until June 15 when it must be passed.