California State Senator Arrested And Charged In FBI Sweep
San Francisco Democrat Sen. Leland Yee was arrested and charged Wednesday with conspiracy to traffic in firearms and scheme to defraud citizens of honest service. He is the third California senator to face charges this year.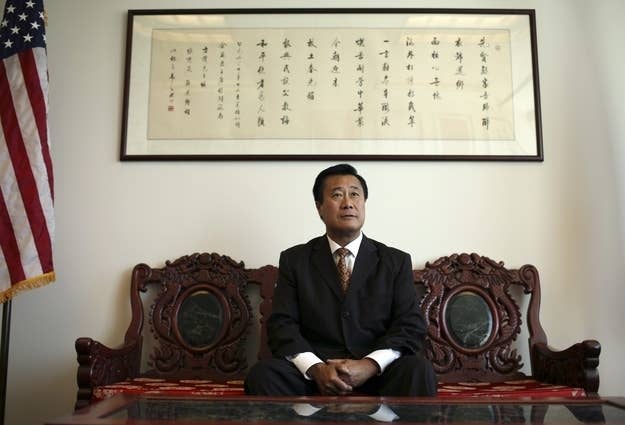 LOS ANGELES — A California state senator was arrested and accused of conspiracy to deal firearms Wednesday, and was among the more than two dozen charged in connection with an undercover FBI investigation.
Sen. Leland Yee, a San Francisco Democrat, allegedly raised money for his failed 2011 mayoral campaign and current secretary of state campaign with Keith Jackson, owner of Jackson Consultancy, a San Francisco consulting firm. The two sought donations from undercover agents "in exchange for multiple official acts" and were involved in a firearms trafficking conspiracy, a federal criminal complaint alleges.
According to the complaint, Jackson was allegedly introduced to an undercover agent who infiltrated a San Francisco gang called Chee Kung Tong organization, or CKT, led by Raymond "Shrimpboy" Chow. Over the course of the undercover agent's relationship with "Shrimpboy," the agent indicated he was "interested in generating income from illegal schemes" and was introduced to individuals for the purpose of money laundering, narcotics and firearms trafficking, and murder-for-hire schemes.
Yee had at least $70,000 in debt following his mayoral bid, the complaint states, and he allegedly accepted a $10,000 cash donation a month after calling a California Department of Public Health manager about a contract with a second undercover agent's "client" in exchange for the donation. According to the AP, Yee and his campaign staff also accepted more than $40,000 for official favors.
Senate President pro Tem Darrell Steinberg, a Democrat who represents the Sacramento area, called for Yee's suspension unless he immediately resigned.
Yee is the third California Democratic lawmaker to face charges this year. Sen. Rod Wright, who represents portions of the South Bay area and Los Angeles, was convicted of perjury and voter fraud in January. Sen. Ron Calderon, who represents portions of downtown Los Angeles and areas to the southwest, was indicted in connection with a bribery scheme in February.
Yee was charged with one count of conspiracy to traffic in firearms without a license and to illegally import firearms and six counts of scheme to defraud citizens of honest service. Jackson and "Shrimpboy" were among the 25 others charged.