Bus Carrying Women's Lacrosse Team Involved In Fatal Crash In Pennsylvania
Two killed and 14 hospitalized after a tour bus carrying the Seton Hill women's lacrosse team went off a freeway in Pennsylvania.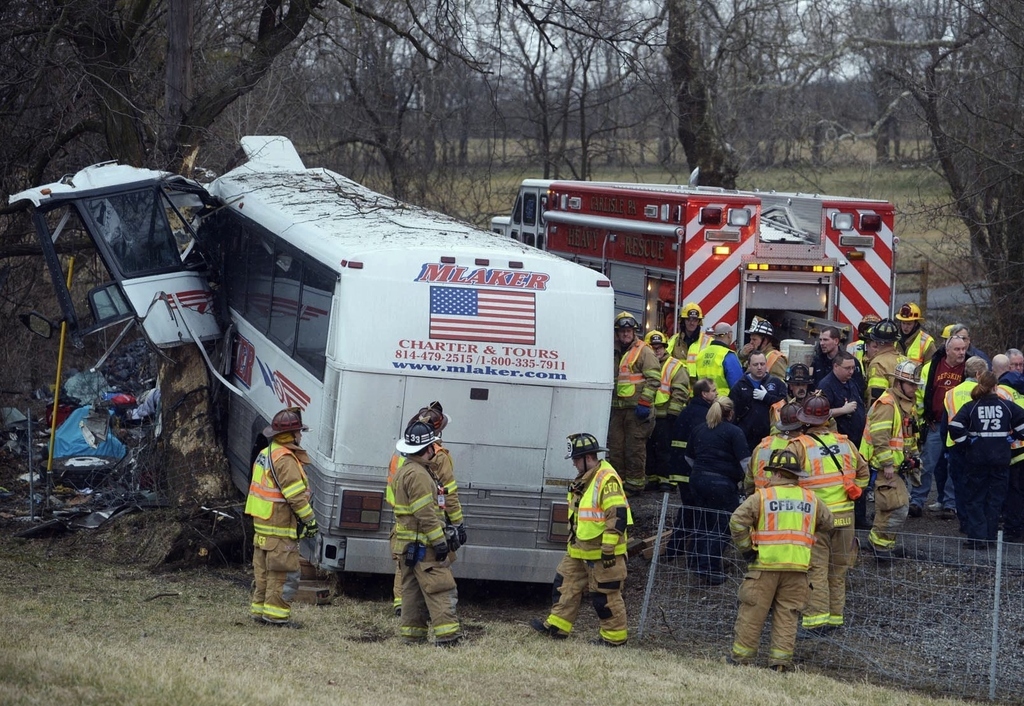 CARLISLE, Pa. (AP) — Authorities say a tour bus carrying a college's women's lacrosse team to a game went off a freeway in central Pennsylvania and crashed into a tree, killing the driver and sending 14 to hospitals, including some with serious injuries.
Pennsylvania Turnpike spokeswoman Renee Colborn says the bus was carrying 23 Seton Hill lacrosse players and three coaches when it crashed at about 9 a.m. Saturday on the Pennsylvania Turnpike.
The driver died and 14 were taken to hospitals, three by helicopters.
Photos from the scene show the bus upright on the side of the road, part of its left side shorn off, though it's unclear whether that was from the impact or rescue operation.
Seton Hill is a Catholic school of about 2,500 students near Pittsburgh. The team was to play at Millersville University, outside Lancaster, Pa., on Saturday.
UPDATE: A second fatality has been confirmed, according to The Sentinel.