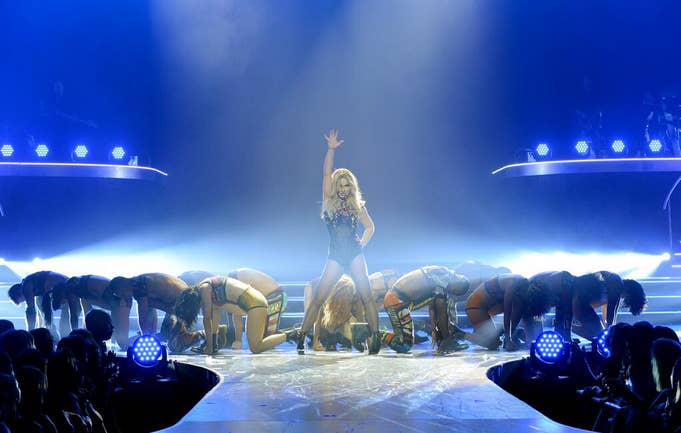 Britney Spears' residency is the top Las Vegas show of the year at online ticket retailer StubHub.
Britney: Piece of Me, which began Dec. 27 at Planet Hollywood, has already outsold Las Vegas residencies by Celine Dion, Elton John, Shania Twain, and Rod Stewart on StubHub's 2013/2014 list. It is also the third highest-selling Las Vegas residency ever, behind only Celine Dion's show which began in 2011 and Elton John's, which began in 2009.
Spears has only performed four shows so far, but tickets are available through September.
StubHub declined to provide exact sales figures, but said 14% of all tickets sold for her show so far this year were for her Feb. 14 show.