Baltimore Ravens To Promote Obamacare
The Ravens will receive $130,000 from the government to push Maryland's health care exchange.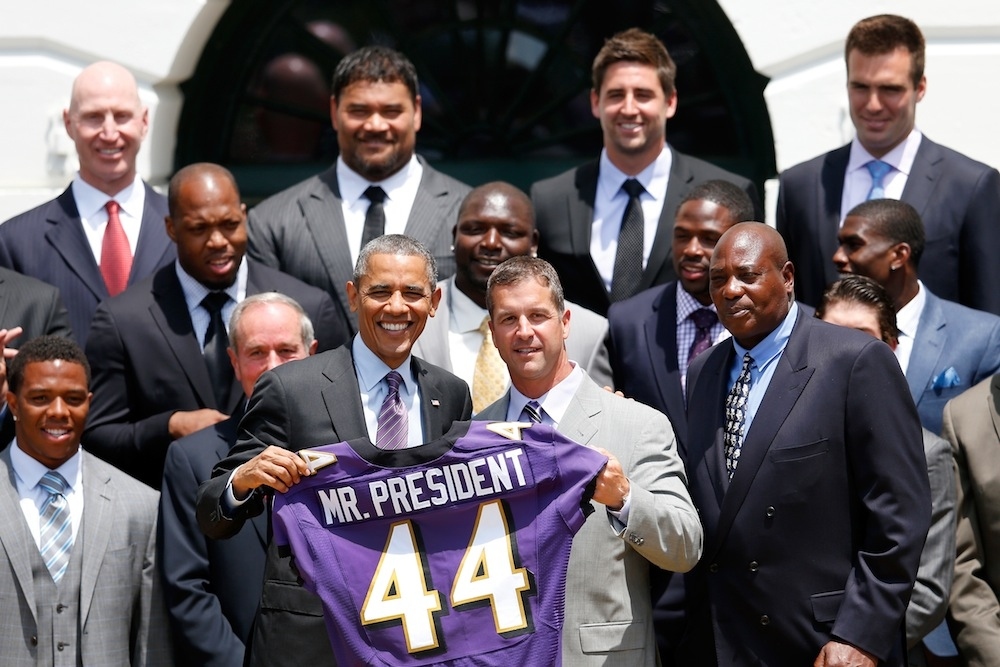 The reigning Super Bowl champion Baltimore Ravens will promote Maryland's health care exchange, according to documents obtained by Judicial Watch. The Ravens are the first professional sports team to promote Obamacare.
The documents show Maryland Health Exchange finalized a deal with the Ravens on Sept. 9 that gives the team $130,000 in exchange for promotion of the state's health care marketplace through television, radio, and the team's website and social media accounts.
The Obama administration previously reached out to multiple professional sports leagues to help sell the Affordable Care Act, but the leagues declined.
"We have responded to the letters we received from members of Congress to inform them we currently have no plans to engage in this area and have had no substantive contact with the administration about [the health care law's] implementation," the NFL said in a statement in June.
The agreement allows the Maryland Health Exchange to use the Ravens logo but not individual players' likeness, names, or photographs, or the NFL logo. It also says the Ravens' website will feature the Maryland Health Exchange logo and ads. Additionally, the agreement states the @RavensPromos Twitter account will tweet five tweets about the health care exchange.
The Obama administration has noted that for the Affordable Care Act to be successful, healthy, young, uninsured males must sign up for health care. Colorado's health exchange recently launched a campaign targeting the demographic that featured kegs and bros.
"Research shows that 71 percent of the uninsured population in Maryland have watched, attended or listened to a Ravens game in the past 12 months," Maryland Lt. Gov. Anthony Brown said in a statement. "The partnership will provide Maryland Health Connection with the opportunity to reach and engage fans while making them aware of the new opportunity they have for health coverage beginning this fall through the health insurance marketplace."
The Ravens will receive their $130,000 "sponsorship fee" in three installments.