Anti-gay protesters clashed with gay activists at a Pride march in St. Petersburg, Russia, Saturday.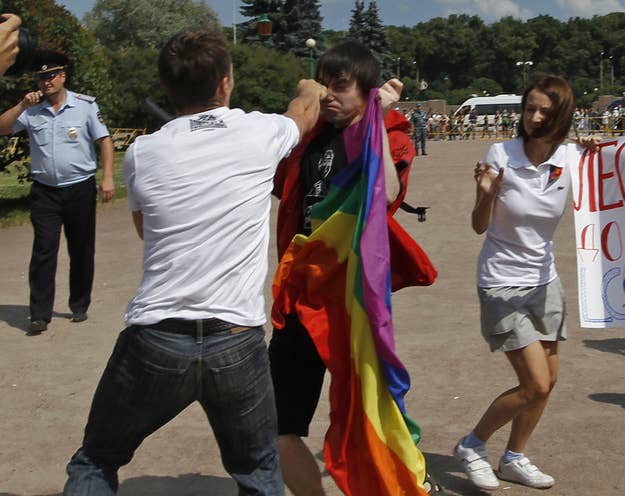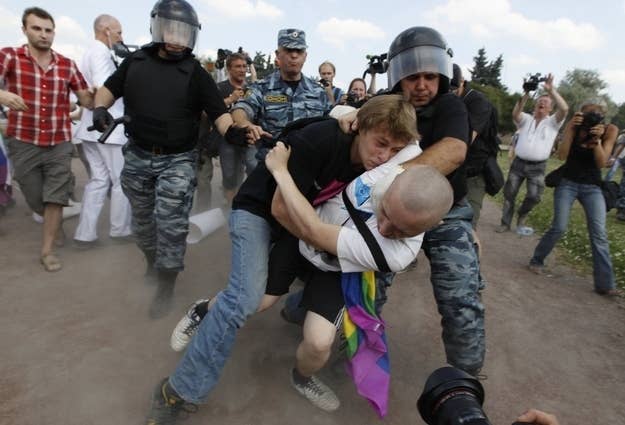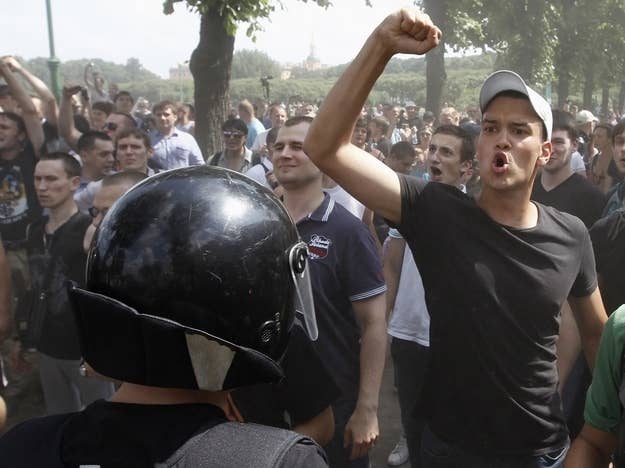 Police detained both protesters...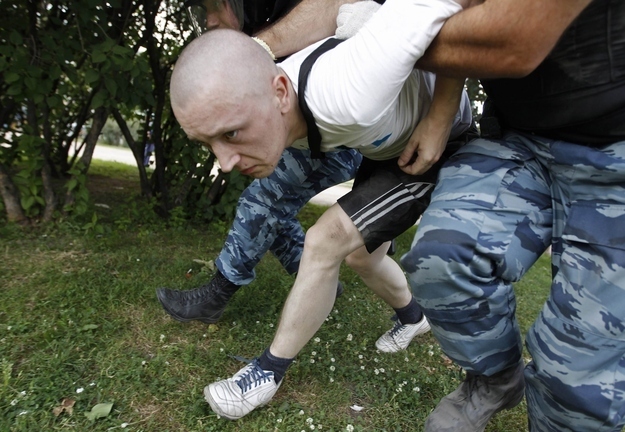 And gay activists.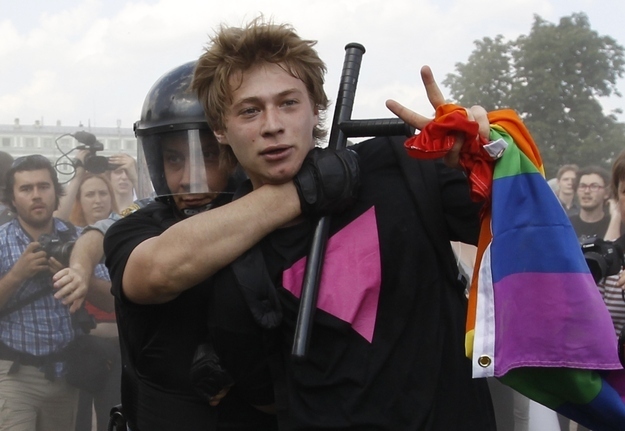 Police attempted to push activists away from the scene to prevent further clashes.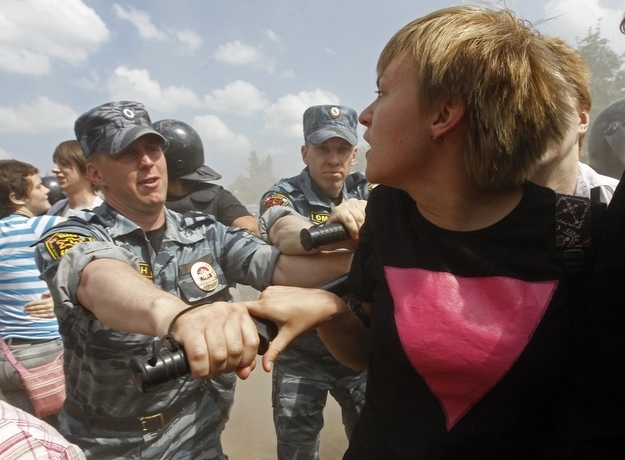 Russian same-sex couple Yury Gavrikov (center R) and Maxim Lysak (center L), surrounded by riot police officers at the site of the event.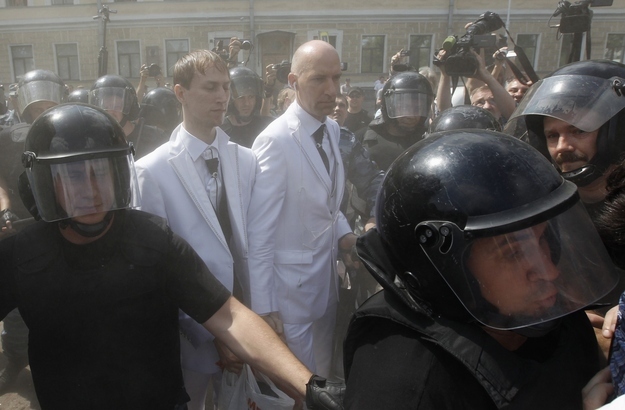 St. Petersburg passed a law in February that fined people up to 500,000 rubles ($15,000) for spreading "homosexual propaganda."