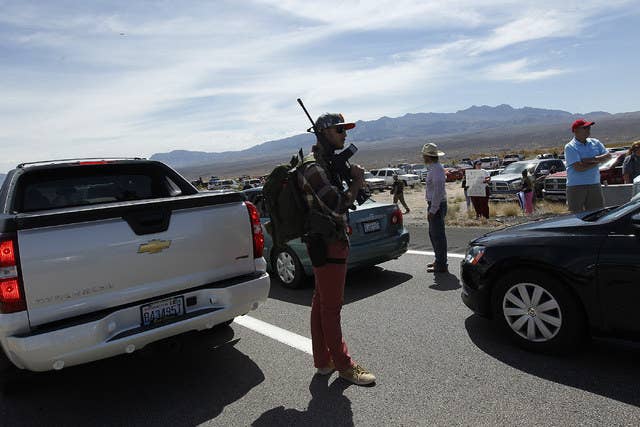 Protesters backing a rancher against the federal government blocked I-15 southbound in Nevada Saturday.
The protesters, some of them armed, marched in support of rancher Cliven Bundy, who Bureau of Land Management officials say owe $1.1 million in unpaid grazing fees, and whose standoff with federal agents has become a cause célèbre for some conservatives this week.
Bundy has refused to pay grazing fees for 20 years and has ignored multiple court orders to remove his animals from land where his grazing rights have been revoked, according to the Associated Press. Bundy, a descendant of Mormon pioneers, argues he has ancestral rights to the land his family settled in the 19th century and his animals have grazed on for years. He also said he doesn't recognize federal authority of state land.
Protesters have gathered this week in Bunkerville, Nev., near Bundy's ranch, about 80 miles outside Las Vegas, to show support for the rancher.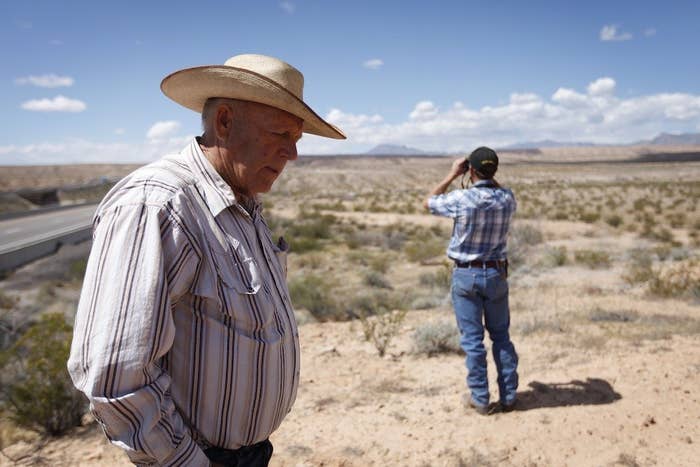 "There have been no shots and nobody has been injured and my men are working real hard to keep the calm," Clark County Sheriff Doug Gillespie told the Las Vegas Review-Journal. "But emotions are high, and we're going to make sure that it ends peacefully."
The BLM rounded up a third of Bundy's cattle this week, but ended the roundup and released the about 300 cattle of Bundy's Saturday, citing concern for the safety of its agents and the public.
"Based on information about conditions on the ground and in consultation with law enforcement, we have made a decision to conclude the cattle gather because of our serious concern about the safety of employees and members of the public," BLM Director Neil Kornze said in a statement.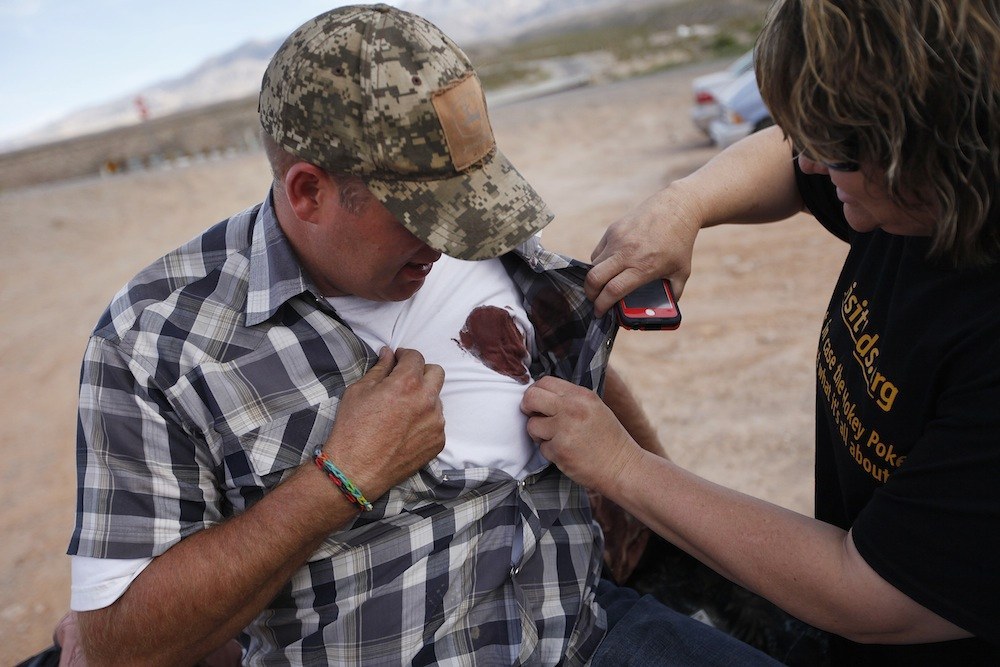 BLM agents tasered Bundy's son Ammon, 38, Wednesday. On Thursday, two protesters were detained and released.
"The safety of all individuals involved in this matter has been my highest priority," Gov. Brian Sandoval, a Republican, said in a statement Saturday. "Given the circumstances, today's outcome is the best we could have hoped for. I appreciate that the Department of the Interior and the BLM were willing to listen to the concerns of the people of Nevada."