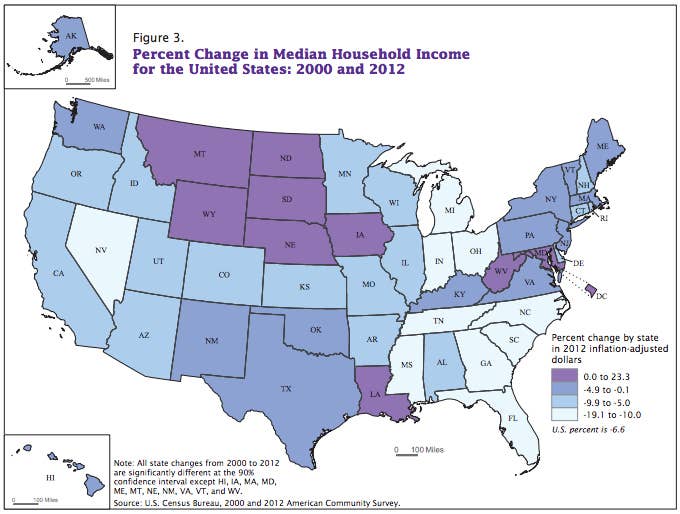 The median household income in the United States has fallen 6.6% from 2000 to 2012, according to Census data released Thursday.
In 2000, the average household made $55,030, but in 2012, it had fallen to $51,371.
There were 35 states where the decrease in income was statistically significant. Only nine states and the District of Colombia saw it rise.
The only places where median income increased from 2000 to 2012 were: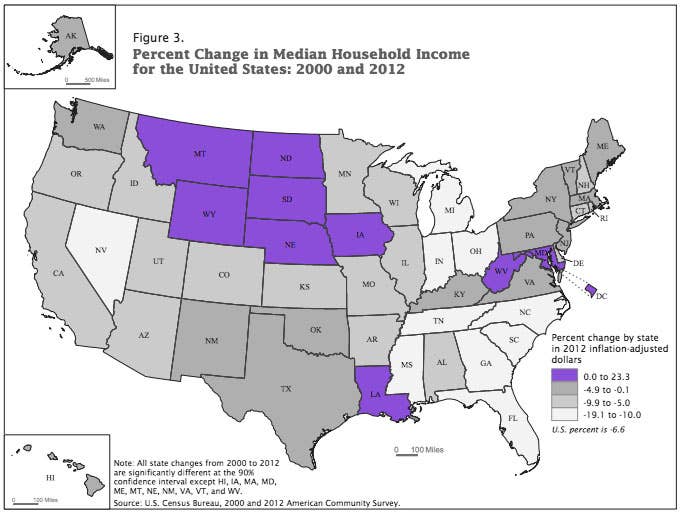 1. Washington, D.C.
23.3% increase
2. North Dakota
17% increase
4. Louisiana
4.2% increase
5. South Dakota
4.1% increase
6. West Virginia
3.6% increase
7. Nebraska
1.8% increase
9. Maryland
1.7% increase
The ten states where median income dropped the most from 2000 to 2012 were: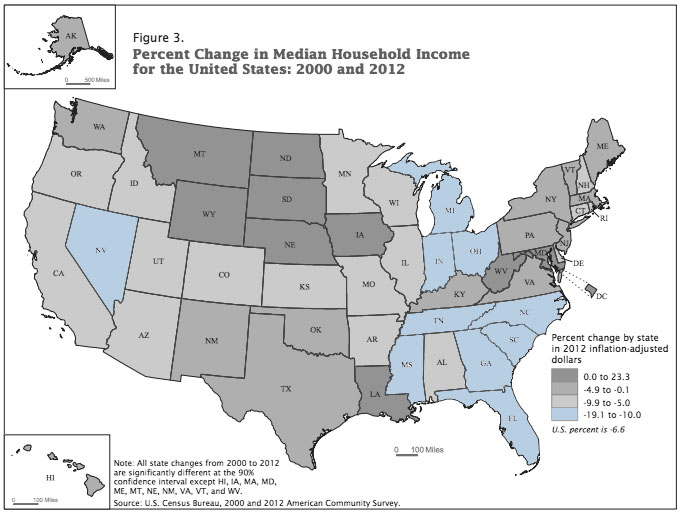 1. Michigan
19.1% decrease
2. Mississippi
15% decrease
3. Georgia
13.7% decrease
4. Indiana
13.2% decrease
5. Tennessee
12.2% decrease
8. Florida
11.2% decrease
9. South Carolina
10.9% decrease
10. North Carolina
10.3% decrease